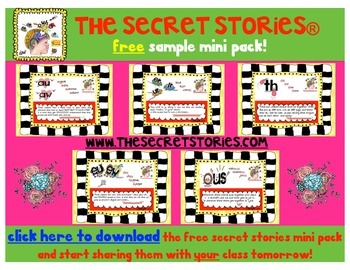 Hi there!
---
Dear Katie,
I am totally in L-O-V-E with my recently purchased kit of "The Secret Stories!" My K-5 intervention reading groups are absolutely reaping amazing rewards with this resource! I really wish that I had had it years ago. Okay, enough gushing… Here's my question:
Since I do have the classroom kit, which TpT resources would you recommend to supplement it? I am about to purchase the Guided Reader books available here, as well as "Sneaky Y's Secret!" Are there any others supplements that I might like to consider? 
Ideally, I'd love to see all supplements listed in one place—here or on your website/blog—so that I don't replicate parts of the full kit, but can purchase all of the additions to it. 
Thanks so much for any advice you can offer! :-)
---
So just in case you've been wondering the same thing, here's the scoop—
First and foremost, it's important to know that 
everything needed to successfully implement the Secret Stories® IS included in the classroom kits— the book, all of the posters and the musical practice CD, 
and that
the complete classroom kits are only sold in hard copy format on the 
Secret Stories® website
. And if you're wondering what the difference between the three different kits— 
Original
, 
Fun & Funky
 and 
Space Savers
— it's simply the look and size of the posters. There are also some hard copy supplements that teachers who use and love the Secret Stories® often get, which are the 
Dual-Use Placards
 (for hands-on manipulative use anywhere in the classroom) and the 
Porta-Pics
 (for portable use both at home as well as in the classroom). The only other important point here that I would like to make is that if you are a primary grade teacher (preK-2), go for the larger posters (as opposed to the space-savers) as your kids will be using referencing them 
constantly
, and from
everywhere
 in the classroom! For this reason, easy visual access is a must!
So now let's talk about the Secret Stories® on TpT…
(and I've included thumbnail pics of some of the FREEBIES!)
(FYI—The "Headband Packs listed in #3 also offer the smaller size options and are ideal for home-sharing, although they are not listed in this section, as their primary purpose is to provide practice both decoding and encoding by turning the kids into manipulatives! Similarly, the Mini-Mats (in #2) and Sneaky Y's® Secret w/ Reading Puppet (#3) are also ideal for reproducible "home-sharing!")
2. A vertical and/or horizontal classroom alphabet with "sound-accurate" picture cues for every possible sound a letter can make when it's by itself! Also included are duplicate poster cards for the Superhero Vowels®, Sneaky Y® and the QU secret! 
All too often when I visit classrooms, I see alphabet trains (or whatever you want to call the above-board alphabet display) that contain picture sound cues that are either completely inaccurate or that identify the least most-likely sound option (i.e. an 
orange
 or an 
oyster
 for the letter 
o
, a 
xylophone 
for the letter 
x
, etc…) The following products were created to solve this problem, as well as a couple of others!
—
Secret Stories® "Vertical & Horizontal" Alphabet Display
—
Secret Stories® Alphabet Mini-Mats
 (for individual student use) 
Each set has the Secrets for the individual letter sound secrets (i.e. Superhero & Short & Lazy Vowel sounds, Sneaky Y® and QU) already embedded, along with accurate picture prompts for each sound a letter can make by itself (i.e. hard and soft G and C, 3 sounds of Y, etc…)  They also make for ideal references when singing the 
Secret Stories® Better Alphabet Song
— which teachers kids ALL of the possible sounds that the letters can make by themselves AND in the most likely order! And the vertical-display option is a life-saver when trying to keep up with the fast-paced
 Letter Runs
 while pointing to each letter as you sing its sound/sounds! (And the 
mini-mats
 are also ideal for home practice and use!)
3. P
rovide for authentic, targeted practice of the Secret Stories® phonics patterns and sounds.
In addition to enhancing learners' visual acuity to more quickly recognize the Secret Stores® patterns in text, the following products help learners to both see and understand how the Secrets can be applied to text to help them read and/or write words. These TpT products include:
—
Spotting Secrets
—
Calendar Secrets
—
Secrets Number Secrets!
—
FREE Math Shape Anchors
And the Secret Stories® Guided Readers— 
Additionally, all of the Common Core Poster Sets (including the FREE Literacy Posters for PreK-3rd!) also contain Secret Stories® graphic references, where applicable, and the Science Sets are FREE, so be sure to check those out, as well!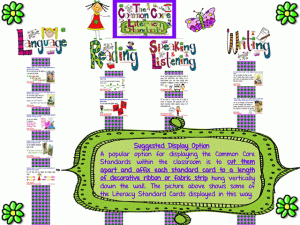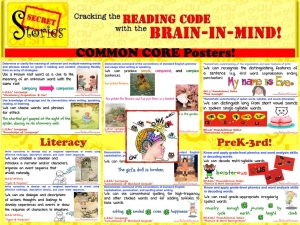 More Freebie "Odds & Ends"
……Plus lots, LOTS more not listed here! Just click the "follow" button on TpT while you're there, and be sure to subscribe here to ensure that you are first to be notified of all upcoming Secret freebies! 
---
Until Next Time,
Katie 
---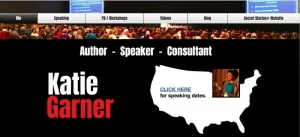 For a list of upcoming conferences, or for information on scheduling a school or district professional development workshop, click here. 
---
https://www.thesecretstories.com/wp-content/uploads/2017/05/secret-2Bstories-2Bphonics-2Bfreebies.jpg
270
350
Katie Garner
https://www.thesecretstories.com/wp-content/uploads/2018/07/Secret-Stories-Phonics-Method-Logo-1-copy.png
Katie Garner
2017-05-10 14:41:00
2018-06-18 12:11:59
The Secret Stories® Classroom Kits vs. the Supplemental "Digital" Resources on TpT