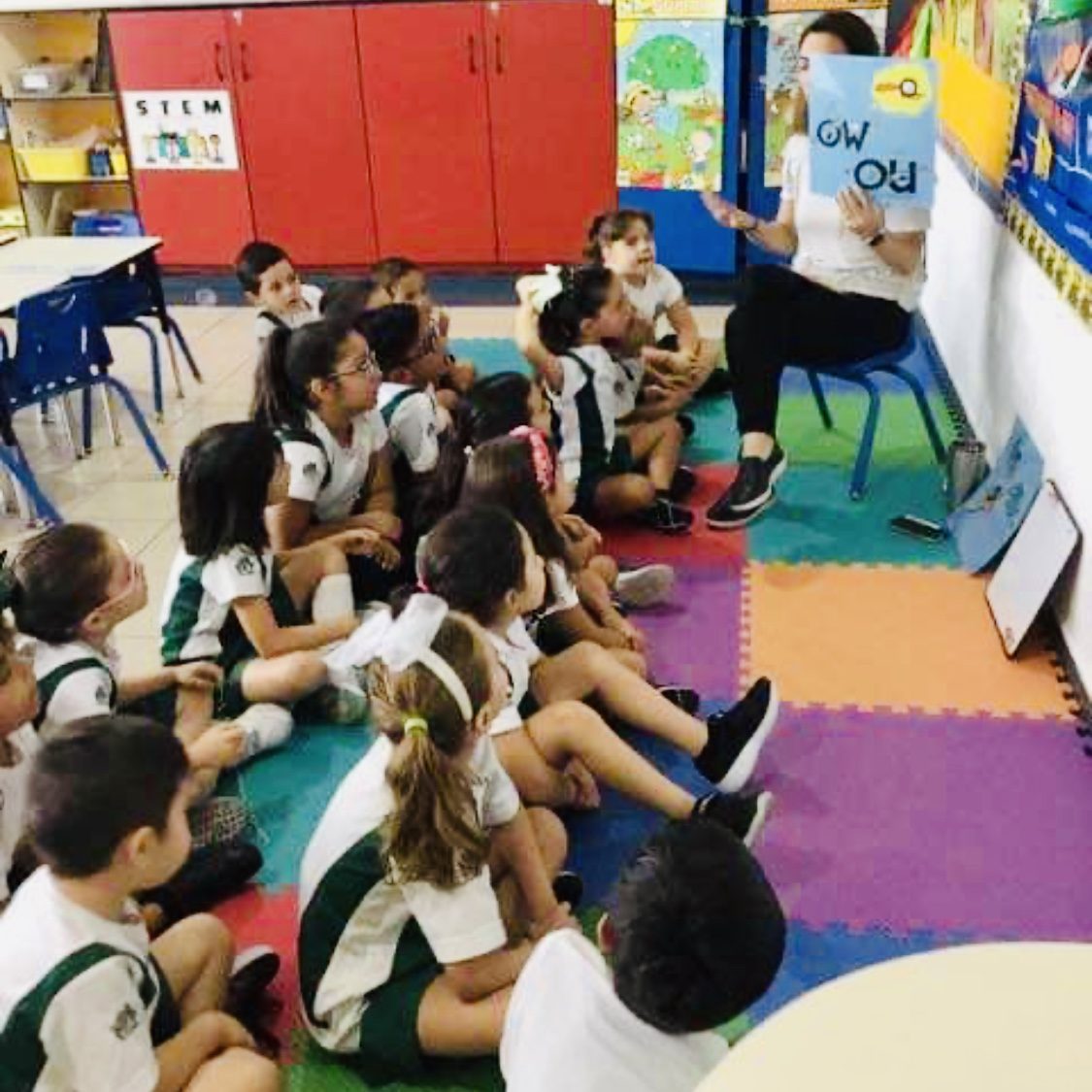 How to Teach Reading to English Language Learners
I went from knowing nothing about phonics to becoming a "code-cracking" expert, and then I helped my kids do the same!
By Ariana Curcó, pre-k/kindergarten Teacher in Monterrey, Mexico
If you're anything like me and/or if you're here, reading this, it's because you're doing everything you can to be a better teacher, to acquire new tools to do a better job, to find new and interesting resources that will make your teacher-life easier, and to be the best version of yourself for them—your kids. My name is Ariana Curcó; I have been using the Secret Stories for 8 years with both pre-k and kindergarten English Language Learners in Mexico, and this is my story.
I live in Monterrey, México, and I work in a private school that teaches all-English. Yes, you read that correctly—ALL English…..in Mexico! We have about an hour a day of Spanish, but all of our reading, writing, science, math and just about any other subject you can think of is in English. If you're wondering why this is, that's an easy question to answer—opportunity. Proficiency in English provides the best chance to succeed in life; better jobs and a better future.
I live in a privileged area where kids are given the best education possible. Parents spend lots of money on private schools and want the best for their children. With that being said, they also want the best teachers and to see results, fast.
I was in my second year of teaching pre-k and wanted to learn as much as possible, and so I started watching YouTube videos about morning routines, guided reading, phonics…whatever I could think of that I could use, I would watch.
Professional Development for Teaching Reading
Every year, my school would send teachers to different education conferences in the US, especially those that focused on the needs of English Language Learners (ELL / ESL/ ESOL), as well as literacy and early education. Unfortunately, I wasn't chosen by my school administrators to go, but was willing to pay my own expenses so that I could have what I'd always heard was an "amazing learning experience". And so, I did.
I went to Orlando, Florida to the NAEYC (National Association for the Education of Young Children). I didn't know what to expect. I was given several brochures during the registration process and that was it. I had to choose the sessions that I wanted to attend and take notes so that I could share with my colleagues back home. I was a newbie back then, and the teachers I went with were pros. I could see them reading the brochures and marking the sessions they would like to hear, and then making a schedule and finally having a plan. I had no plan, so I took the brochures back to the hotel, and when they went down for dinner, I stayed and studied and tried to make my "plan".
As I was reading about all of the subjects, strategies and authors, I came across a sessions about phonics called "Cracking the Reading Code with the Brain in Mind: How to Sneak Phonics through the Brain's Backdoor!" with Katie Garner. While the session wasn't identified in the program as being for English Language Learners specifically, common sense told me that if I wanted to understand how kids learn to read and write, I needed to learn about letter sounds and phonics. I still remember clearly that this was the first session I wrote down on my "plan," and I was excited.
The day came, I went in, and I sat down at the very back (I didn't want anybody asking me to participate since I was a new teacher and felt I didn't know what I was doing). Then I waited for the session to begin. Boy, did I regret sitting in the back.
As soon as Katie started speaking, I was hooked! I mean, who wouldn't be? Besides her being awesome, knowledgeable, and a great speaker, the information and strategies she was sharing were incredible. I remember myself standing up and moving further to the front every time she turned around to change a slide, but I just couldn't sit in the back; I needed to learn more, see more, and hear more about everything she was sharing. And just like that, everything clicked. It all just made so much sense, especially this part—
"The sounds that letters make when they get together is AS IMPORTANT as the sounds they make individually…..even for kindergartners!"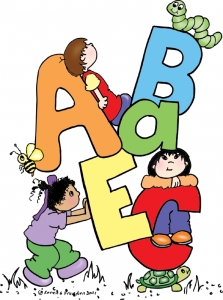 Teaching Kids the "Least Likely" Letter Sounds First
This was the first of many things that I heard which made me question everything I thought I knew about teaching reading. I mean, she was right. Both pre-k and kindergarten teachers dedicate themselves to focusing on the individual alphabet letters and sounds, but letters rarely make their individual sounds when they come together in words. Instead, they make completely different sounds that we never talk about, let alone teach! This means that when kids actually try to apply what we're teaching them every day about letters and sounds to read real words, they will almost always be wrong.
In our daily alphabet song, we would sing "T says turtle, tuh-tuh-tuh," but then every time we saw the letter /t/ in real words, it never actually made that sound, because of the frequency of word like: this, they, them, those, the, there, etc. Likewise, for the letter /y/, we would sing, "Y says yo-yo, yuh-yuh-yuh," but then we'd move over a few inches on the rug to do morning calendar, and would see the letter /y/ in words like: Sunday, Monday, Tuesday, January, February, May, July, etc. We read big books that were "by" so and so author, and we would tell the kids to pay attention to the sign hanging above the "Boy's Bathroom"…..not to mention that our favorite words to read and write were: mommy, daddy, candy, and Happy Birthday!
It's no wonder I was having such a terrible time and was so confused!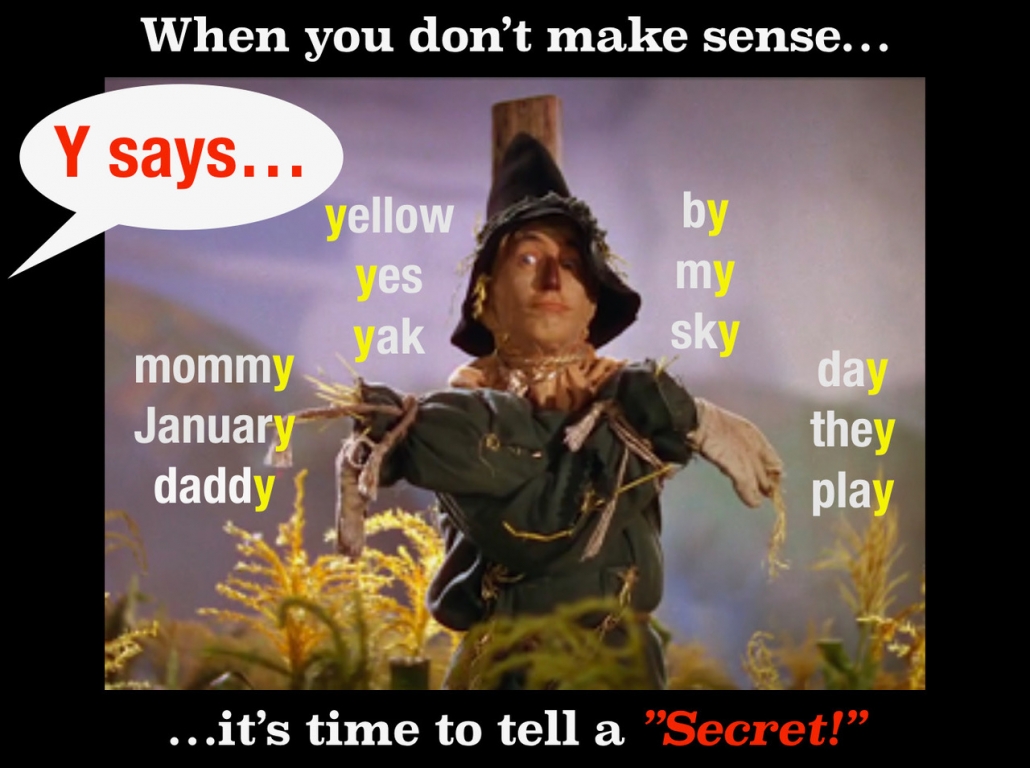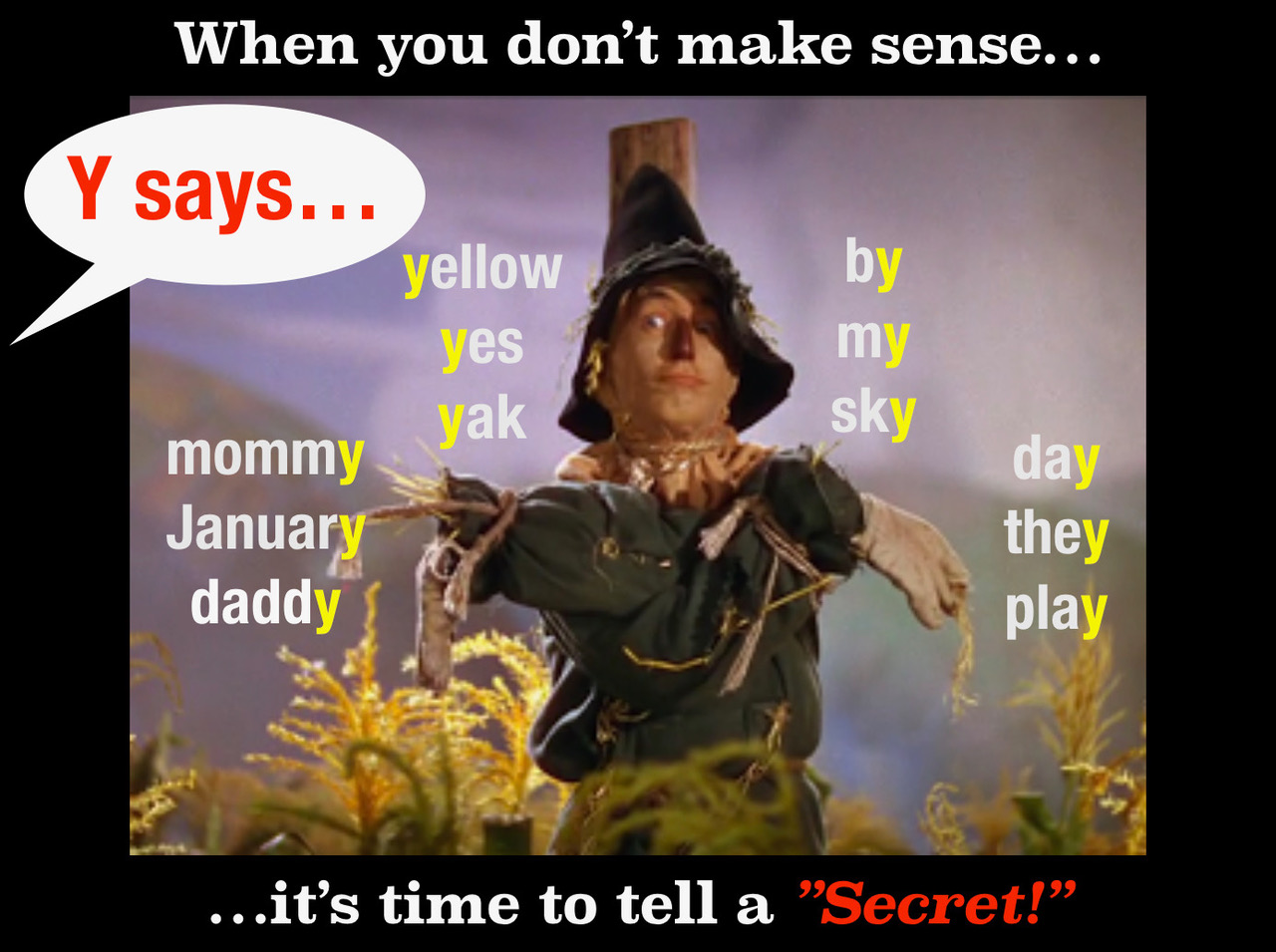 Another "a-ha" moment for me was when I realized that I had been spending valuable instructional time focusing on teaching the reading, but not the reader. I was showing my kids words, but not giving them any of the tools they needed to actually read them— tools that would empower them to crack any word, not just the ones on a word wall.
I hadn't given my kids the keys they needed to unlock words for themselves because no one had ever given them to me. As a native Spanish speaker and former English Language Learner myself, I simply didn't know them and had never been taught. I realized that I needed to change my mindset and alter my teaching strategy right away, and I wasn't going to wait. I started then and there.
When I returned to Monterrey, I talked to the homeroom teacher and told her everything I had learned. I shared all that Katie had given us in session to bring back and use in our classroom, and showed her some of Katie's vlogs on YouTube. We started using some of the Secret reading strategies to see how we could apply them in our classroom without interfering with our required pre-k curriculum. This, it turned out, was a non-issue. The Secrets blended perfectly with everything we were already doing— storytelling, role play, music, singing, movement and dramatic play. It was a natural fit. Plus, all of the words in our environmental print that were displayed all around our classroom had Secrets in them!
Phonics Stories Kids Already Know
Every Secret that we shared, the kids gobbled-up instantly. about the Secret Stories is that they are rooted in feelings that are universally familiar to all kids—regardless of their age, language background, or even whether or not they know the names of the letters. This is why they are so effective with very young children, and especially effective with English Language Learners. Kids just understand and connect with them instantly.
Everywhere around the world, kids are kids. They love Superheroes and know they must wear a disguise to keep from being recognized, like the Superhero Vowels®; they develop little crushes on each other, like au/aw; they sometimes play too rough and get hurt, like ou/ow; they stick their tongues when they don't like someone, like th; they have to be quiet in the library, like sh; they like to play with balls, like al; they love to pretend they're driving a car and slam on the brakes, like er/ir/ur; they know to do what they're told if mom or a babysitter is around, like with Mommy E® and the Babysitter Vowels®; and they know that if you're the line leader, you must be perfectly behaved, but when you're at the end where no one can see you, not so much (lol!), like Sneaky Y®.  These are the stories that kids already know because they "live" them every day.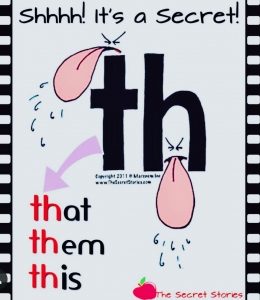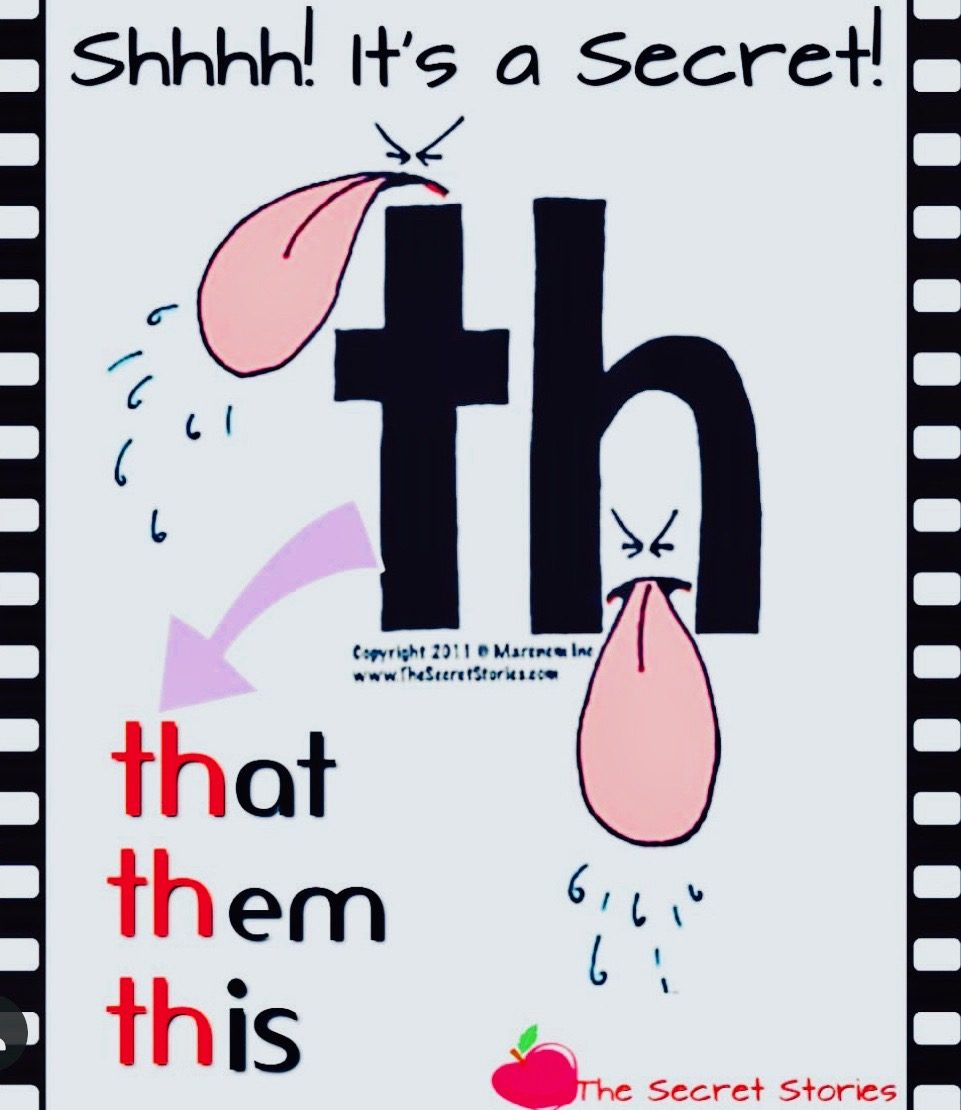 Familiar "Social-Emotional" Thinking Frameworks
It is within these already familiar, social-emotional frameworks that my pre-kindergartners began trying to figure out the sounds of letters in words all around us. I was in awe. For the first time, my little guys could really read. Sometimes, I couldn't believe my own eyes. They were discovering so much so quickly, and every day, they begged to hear more Secrets. The power of Secret Stories instruction is incredible. I was constantly amazed by how engaged they were, even the ones who didn't yet know all of their letters.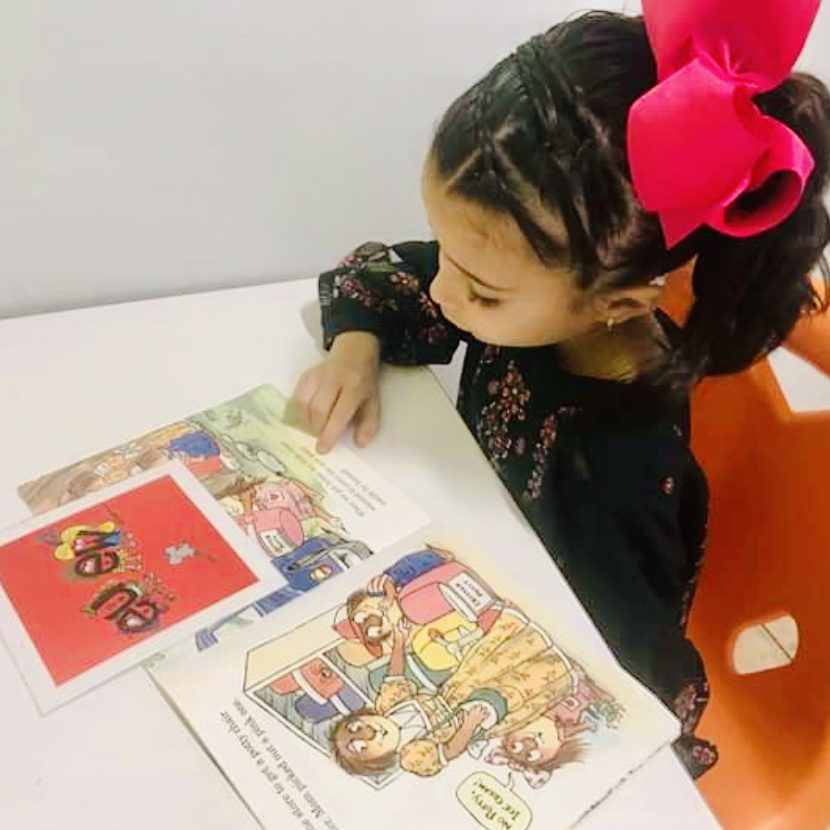 On that particular day in Orlando, by luck or by faith (call it what you wish), I happened to be in the perfect place at the perfect time, and I am so grateful.
Transitioning from Pre-K to Kindergarten
Having started my teaching career in pre-k, I moved on to kindergarten three years ago. My God, if I was amazed at what pre-K students could do, my kindergarteners  Blew. My. Mind.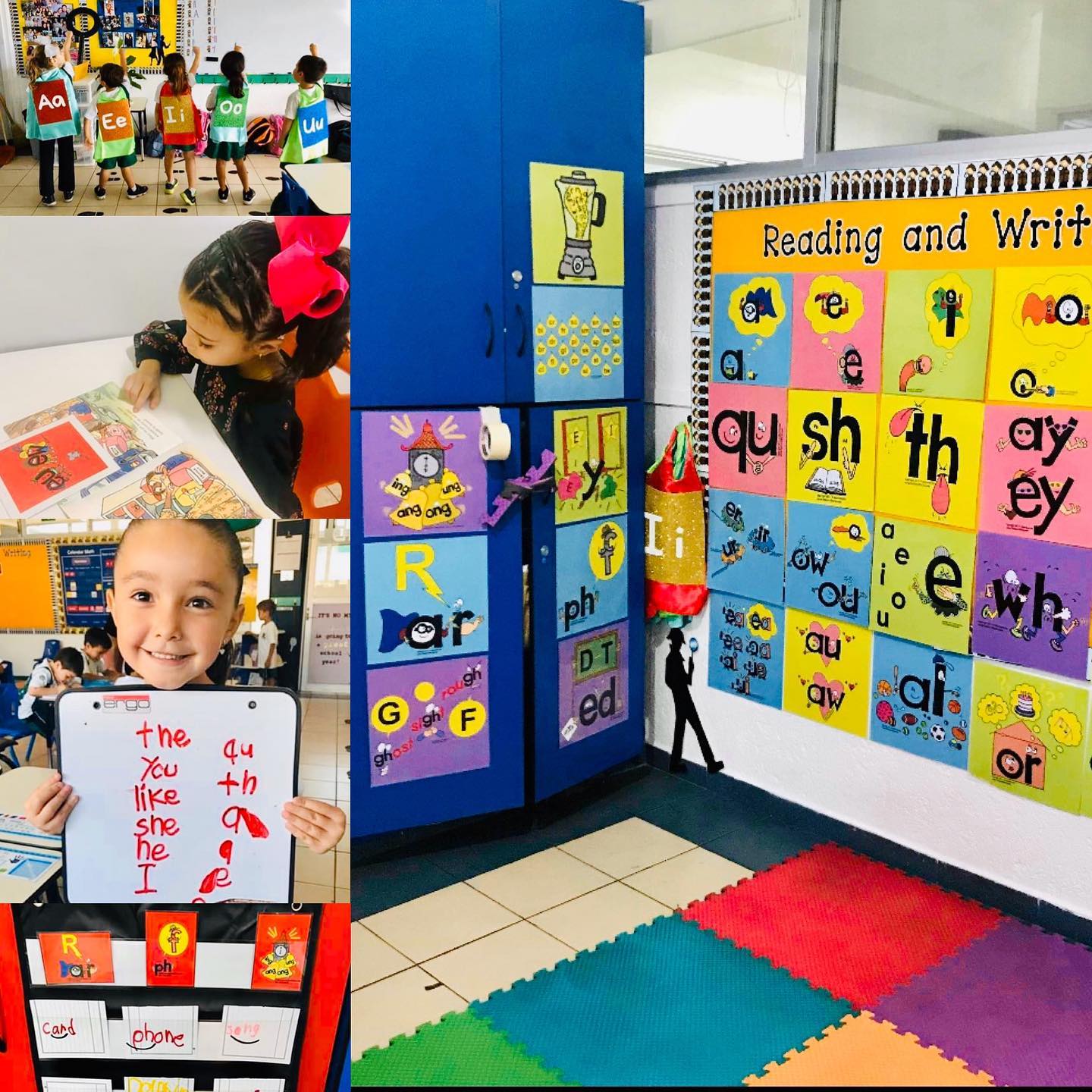 So fast-forward 8 years, and here I am, still using Secret Stories. Our classroom test scores in reading and writing are always far above grade level, and our school actually tests students one grade level above—which means that in kindergarten, we are taking the FIRST GRADE end-of-year test. And just as a little reminder—English is their second language. (JAW DROP!)
Phonics Screeners / Reading Assessment
The snapshot below shows the end of year results from last year's test, which is called CPAA. Our kindergartners took it in May, and it's a Grade 1 test. I'm still amazed at how much they are able to learn and accomplish in kindergarten.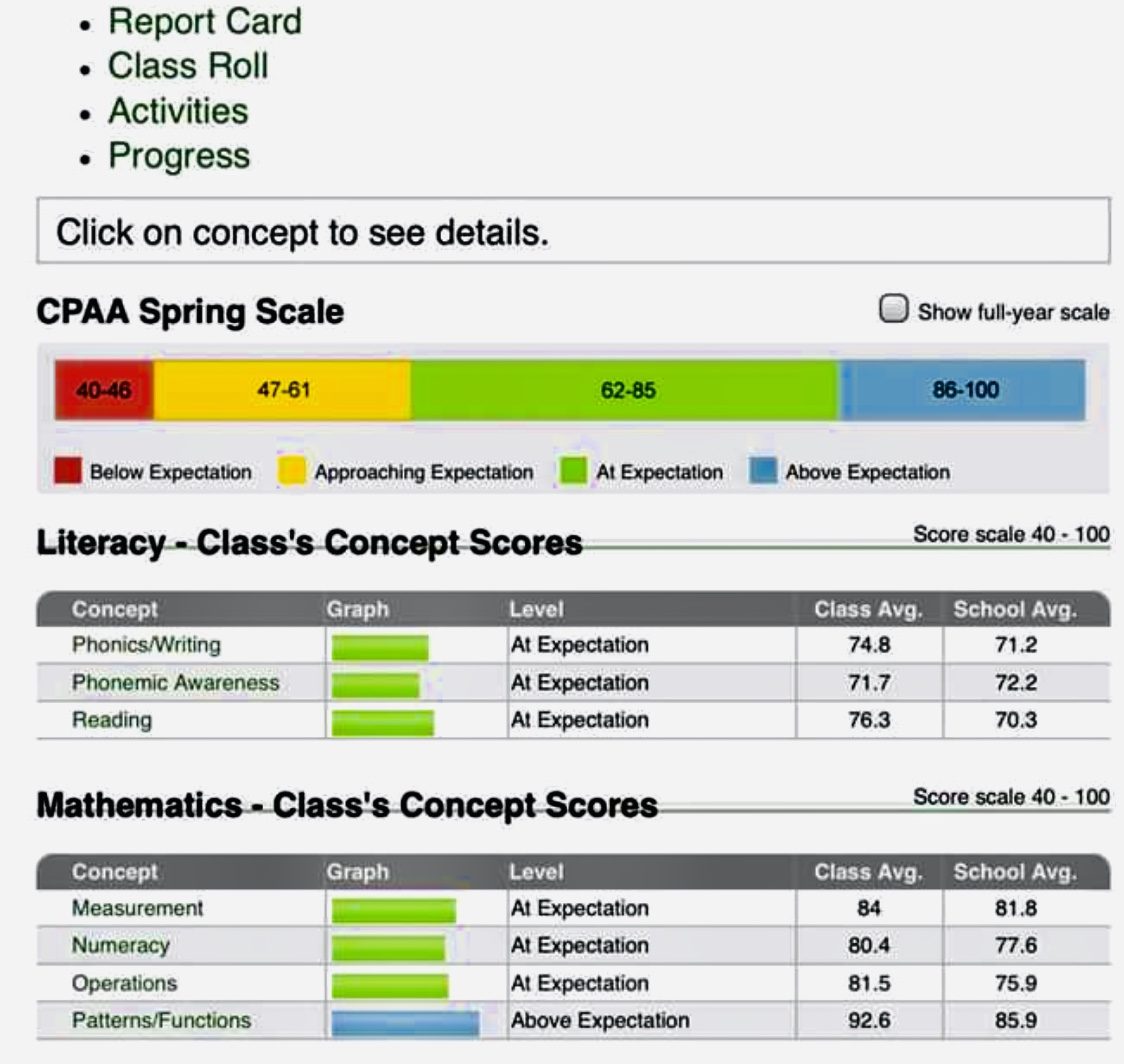 The next picture is a snapshot from a kindergarten classroom at our school that, at the time, was not using Secret Stories. You can see the difference in the scores, especially in phonics and writing.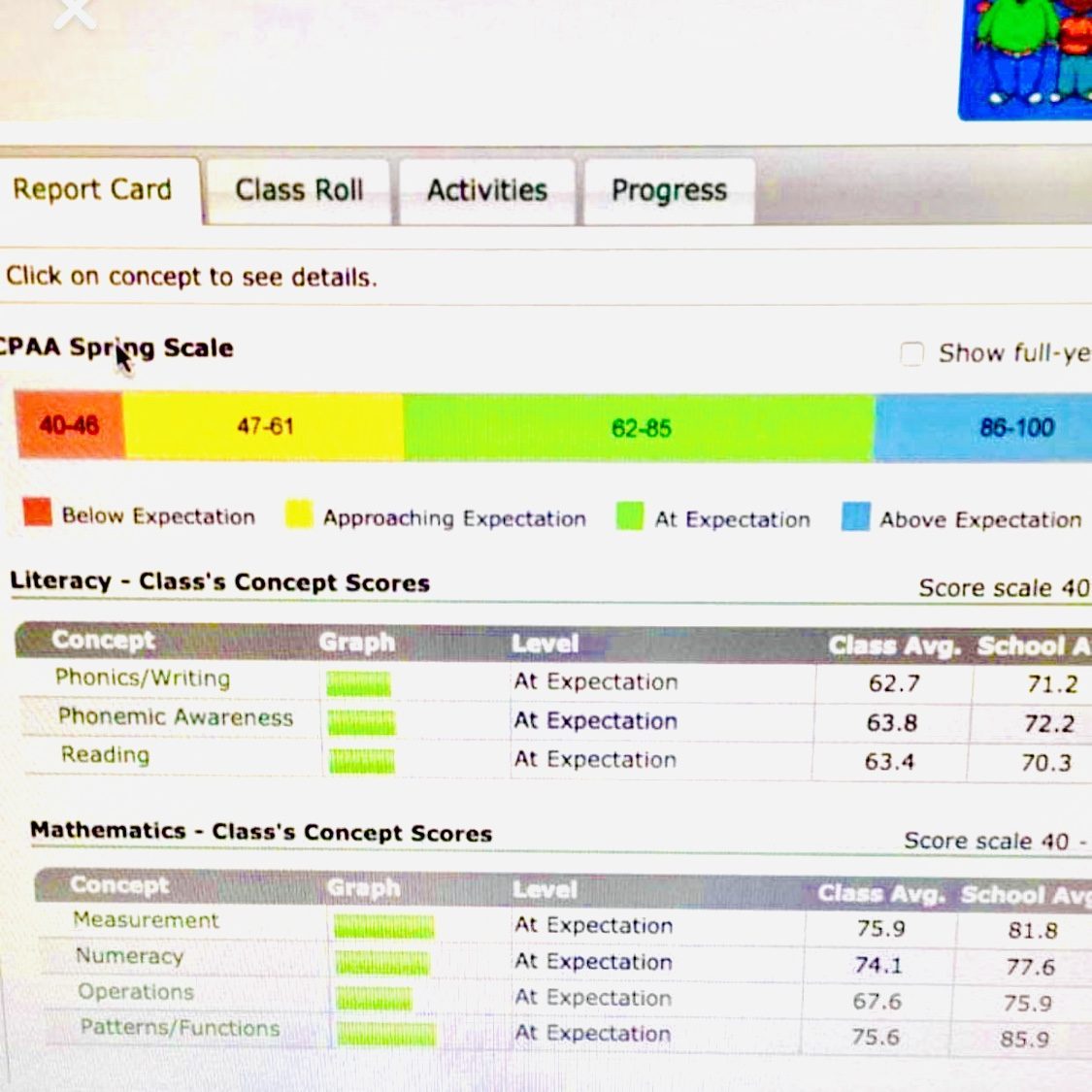 Below is a video of one of my kindergarten students reading back in December. She started the year knowing only a few letters, and by Christmas break, she was already reading above grade level—and remember, she's is Mexican, so English is her second language!
I am so impressed with her achievements, and how quickly she was able to learn all of the individual letters sounds (with the Better Alphabet Song) and start applying them with the Secrets to read. I honestly cannot imagine teaching children to read without being able to tell them the Secrets. They are the single most important tool that I use to teach reading and writing. I am grateful for them EVERY. SINGLE. DAY.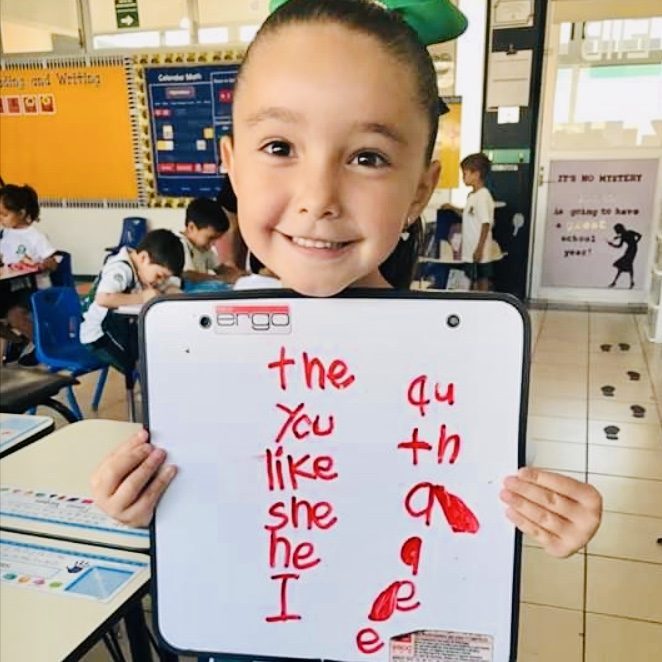 We spot Secrets everywhere. All day long, kids will shout out, "I see Secrets!" and then they use them to try and sound out new words. They love finding them wherever they are hiding, especially in our new stories. They love finding them wherever they are hiding, especially in our new stories. They also love "catching" words that have Secrets in them throughout the day (and at home) and then adding them to our Secret chart.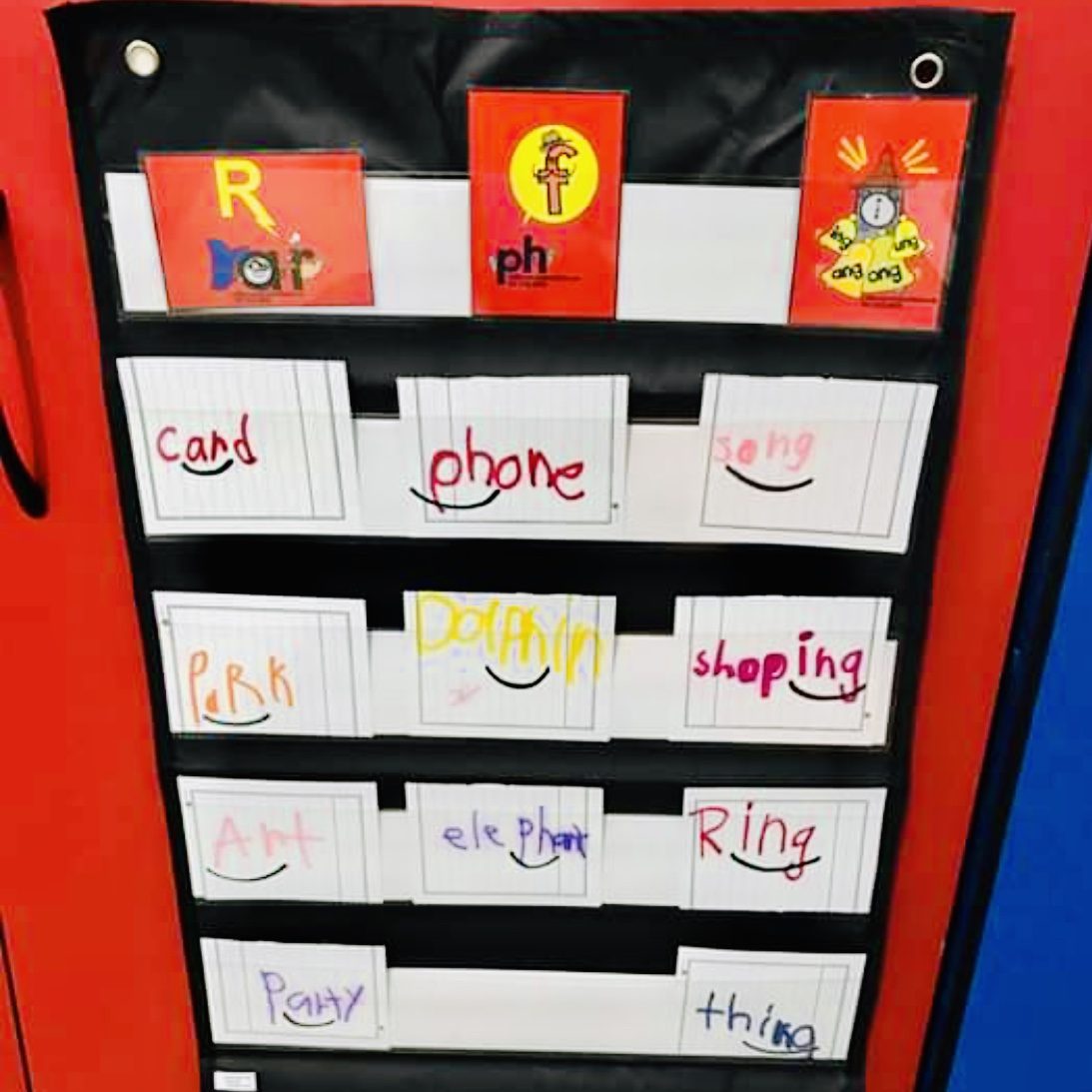 The short video clip below is of my kids going on a Secret Stories "hunt" in our new book.
And check out this little kindergartners writing below. I was so impressed with how much she learned this year. Back in August, she only knew individual letters sounds, and now she's reading and writing like a pro! (If you need a little help reading it, I've transcribed it below!)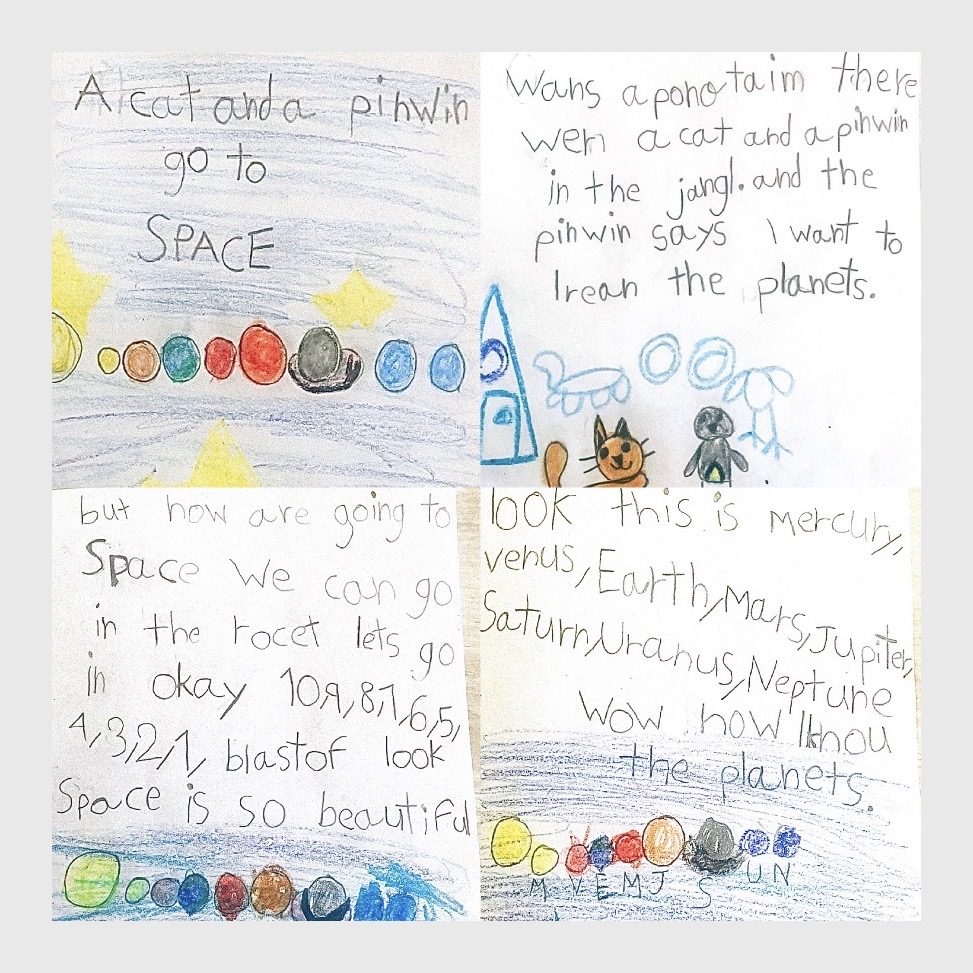 A Cat and a Penguin Go to Space
Once upon a time, there was a  cat and a penguin in the jungle, and the penguin said, I want to learn the planets. 
But how are we going to space?
We can go in the rocket.
Let's go in, okay?
10-9-8-7-6-5-4-3-2-1
Blast off!
Look, space is so beautiful.
Look, this is Mercury, Venus, Earth, Mars, Jupiter, Saturn, Uranus, Neptune and Pluto.
Wow, now I know the planets!
It's amazing what kids can do when they have more of the code they need to do it! That's the power of the Secret Stories, and that's the power it gives beginning readers and writers. No matter what their first language is, if we can teach it, they can learn it!
Developing a "Deep-in-the-Gut" Phonics Skill Set for Teaching Reading
Throughout the years, I have seen many curriculums, phonics programs, and sadly, even many teachers come and go, but the only things that have remained constant are my precious Secret Stories book, CD and posters. Our curriculum offers wonderful opportunities for students to engage in reading and writing, but I am the one responsible for giving them the phonics skills they need to do it! I am so proud to say that I don't have to rely on anything or anyone else, not even parent support. Secret Stories has given me a "deep-in-the-gut" level of skill-ownership that I can now impart to my students. That's an empowering feeling!
There's just one more video clip that I want to share. It's actually of my own son just before he turned four. (Can you tell how much he loves the Secrets?!! :-)
Secret Stories makes complex phonics patterns simple, as well as the brain based process for teaching them. My wish is that by sharing my own journey and experience, my post here will become the "perfect time and place" for other teachers who needs to find their own power to teach reading, as well as to gain tools they need to do it.
Ariana Curcó
Kindergarten Teacher in Monterrey, Mexico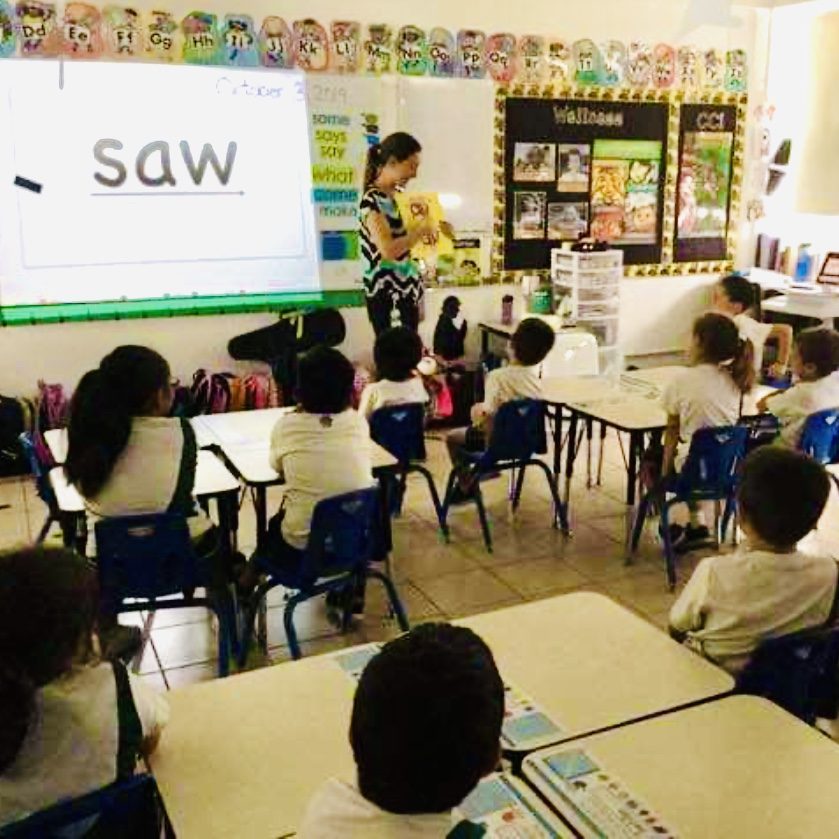 ---
My Little "Rant" on Dual-Language & Bilingual Programs

Remember what I said at the beginning of this post about opportunity? How we have to struggle to give our children the same chances as others because we are not native speakers or US citizens? Well, there's something else that has been on my mind, and before I close,  I wanted to put it out there….
Last September, I had the chance to meet with Katie in Dallas. She was there for a series of ESC Region 11 phonics workshops, and I was glad to tag along (I think I might have actually begged a little!) She was kind enough to let me join her, and we had many interesting conversations. I was amazed at how differently we do things here in Mexico than in the US, particularly with regard to reading instruction for English Language Learners. I listened to what many of the Texas teachers who were at the workshop had to say and asked I many questions. I was surprised to hear that students in the US were experiencing similar disadvantages with regard to opportunity that we have here in Mexico.
It was so sad, scary, hard (I don't know which word to choose) to hear that, in the US, English Language Learners were not given the same opportunities as the rest of the students. For example, did you know that in many schools, English Language Learners in Dual Language Schools receive only half as much reading instruction in English as native speakers, and that in Bilingual Schools, they may receive none at all….WHAAAAT?!? I felt confused. I think this is unfair, unreasonable and makes for great disadvantages in the future since they will be taking the same tests, applying for the same college spots, and vying for the same jobs. My thought of the "American Dream" was shattered.
Why? I still don't understand the reason. Here, we are teaching them English so that they can have a chance, and there, you are cutting their time in half?
And just like that, I remember why I chose to become a teacher and take on the great responsibility that comes with it. We are here to give our students the best chances and opportunities, regardless of their gender, nationality, race, etc…. To make them feel that if they are willing to work hard, they can conquer the world……because, guess what? THEY CAN!
Even if it means that we, as teachers, have to work twice as hard to learn and acquire as many skills as we can to help them—we CAN do it all—and so can every single ELL learner! For teachers all over the world, our constant drumbeat is the same— "I believe in you; your teacher believes in you; and every single teacher—no matter where they are in the world—does, too! We are your teachers, and we will fight every single day to prepare you for what's to come. We will never stop, because YOU are worth it!"
With Lots of Love to My Teacher Friends Around the World!
—Ariana Curcó  
If you would like to leave any questions or comments for Ariana, feel free to do in the comments, below. You can also find Ariana on Instagram @AriCurco.
---


https://www.thesecretstories.com/wp-content/uploads/2020/02/IMG_6859.jpg
818
1125
Katie Garner
https://www.thesecretstories.com/wp-content/uploads/2018/07/Secret-Stories-Phonics-Method-Logo-1-copy.png
Katie Garner
2020-02-15 15:36:26
2022-10-25 02:33:06
Teaching English Language Learners in Pre-Kindergarten How to Read