Now you can cross at one more thing off of your December "to-do" list… finding the perfect holiday gifts for students to make for their parents (or class volunteers, secretaries, custodians, etc…!)
I thought I would save you some precious holiday time and share some of the cutest student-made gift ideas here, along with a free download of the Secret Stories® Phonics Guided Reader—Like a Snowball, to help keep your guided reading groups on track over the next week!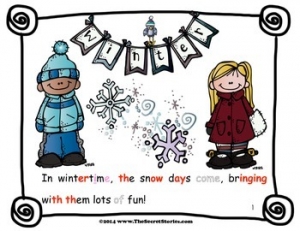 Spotting Secrets— ER, MOMMY E®, TH, OW, AY, and ING
Okay, first up…
Holiday Glitter Angels 
I actually found these on a teaching site that is not in English, but that had lots of great pictures. I've only included a few of them here, but if you click on the links below the pictures, the 'angel-creation' process is shown step-by-step!
These next two are both tied for my favorites! I saw the first one on Pinterest, and then upon going to the website, Art Projects for Kids, I found the second one. I especially like these because they both allow for easy incorporation of simple math concepts, which the directions mention, as well!
I love this next one—
Watercolor Pine Ornaments—
mainly because I adore watercolors! The addition of real pine branches in contrast to the watercolor ornaments on black makes it the perfect piece of "kid-art" to frame and keep forever!!
There was no link to this one, but the directions included with the pin were as follows:
-Have kids paint on thick paper with watercolor paint in desired colors and cut out in circle shapes. Glue circles on black paper. 
-Use a bit of gold glitter to make the ornament clasp.
-Place ornament hook around a thin pine branch and glue as shown 
(Kids can also make water colored frames for this, or you can purchase cheap plastic ones in black from the Dollar Store :)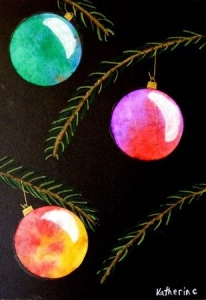 This one from 
Kathy's Angelnik Blogspot
 is my absolute favorite, I think it's just stunning!
Kathy provides easy-to-follow directions for kids to make it on her blog— Thank you, Kathy!
And last but not least, add some extra "sparkle and shine" to your holiday gift ideas with this easy recipe for Glossy Sparkle by Pixe Pumps! This glittery-glaze provides the finishing touch for any student gift!
I hope that these "go-to" gift ideas make your holiday just a little bit easier and that
Like a Snowball brings some wintery-fun to your guided group time!
Wishing You the Warmest of Holiday Wishes,
Katie Garner
---

Secret Stories® Makes Phonics Make SENSE!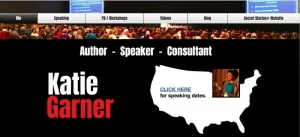 For a list of upcoming conferences, or for information on scheduling a school or district professional development workshop, click here. 
---
https://www.thesecretstories.com/wp-content/uploads/2016/12/2.jpg
270
350
Katie Garner
https://www.thesecretstories.com/wp-content/uploads/2018/07/Secret-Stories-Phonics-Method-Logo-1-copy.png
Katie Garner
2016-12-10 15:10:00
2018-06-27 16:36:49
"Go-To" Student-Made Holiday Gifts for Parents!