Twice the Gain, Half the Time
Phonics with the Brain in Mind!
Secret Stories® are "secret" reasons why letters get together and make the many different sounds that they do! They provide the logical explanations for letter sound behavior that the brain craves!
Working seamlessly with existing reading curriculum and instruction, Secret Stories® fast-tracks learner access to the code by making phonics make sense, while fitting perfectly in between the teaching of reading and writing!
"I share it with EVERY teacher I meet because I know the difference it makes!"
– Heather, a First Grade Teacher in Lake Worth, Florida
Not just skills they have to learn, but "secrets" they want to know!
"I would tell any elementary grade teacher the following – These are the most useful and interactive posters I have in my classroom. If nothing else goes on your walls, hang these posters!!!"
– Jenifer, Second Grade Teacher in Wellington, Florida
"I have been a kindergarten teacher more years than I can count, and the strategies you shared in workshop were of more use to me, and more beneficial to my students, than anything I have ever brought back to my classroom! Thank you for revitalizing my year!"
– Carolyn, Kindergarten Teacher in Burbank, California
"Secret Stories are the life-blood of our classroom. They are always in view, always a part of our whole and small group conversations. We couldn't read words without them." 
– Tara, First Grade Teacher in Parkersburg, West Virginia
"The Secrets have now made their way into the main office, as I now have a 'Wall of Secrets' outside my door! Students just love to share them with myself and my assistant principal, and I am thrilled to see staff so rejuvenated about teaching reading!"
– Paul, Elementary Principal in Dallas, Texas
What is phonics?
Phonics is a method for teaching reading and writing that is based on the alphabetic principle—the understanding that letters represent sounds that form words.  Read More
Why is phonics so important?
Phonics is important because letter-sound knowledge is the foundation needed to build up reading and writing abilities. Written language is like a code that kids must crack and phonics is the key to cracking it. Read More
When is phonics usually taught?
The traditional path of phonics skill instruction in today's classrooms often spans multiple grade level years, from pre-kindergarten to second or third grade. While kindergarten students learn that the letter /y/ makes the sound "yuh," it's often not until second grade that they learn it can also make the sounds of /e/ and /i/.  Read More
A Brain Based Approach to Reading
Secret Stories® is a brain based solution to the age-old problem of how to teach meaningless phonics skills in a meaningful way. By cloaking skills as "secrets" that learners want to know, they are easy to teach and can be shared as needed— whenever and wherever they are encountered, allowing for immediate transfer to reading and writing.
By targeting instruction to the earlier-developing, social and emotional centers in the brain, Secret Stories® makes high-leverage phonics skills easily accessible to beginning and struggling readers, alike, making it one of the most highly effective reading instruction concepts available to educators.  View the Research
How Secret Stories® Works
Activating Backdoor Learning Channels with
Multi-Sensory Instruction
SEE IT
SEE the picture to identify the sound patterns for reading and spelling patterns for writing/spelling.
SAY IT
SAY the story to recall the sounds that letters make when they get together.
DO IT
DO the actions to engage muscle memory for non-conscious sound-skill retrieval.
DO the Better Alphabet Song to fast-track mastery of the individual letters and sounds to 2 weeks to 2 months.
FEEL IT
FEEL the emotional connections by acting out letter sound behaviors through role-play to activate the brain's emotional systems for deeper learning and increased learner-engagement.
*"It is neurobiologically impossible to think deeply about things you don't care about." — Dr. Helen Immordino-Yang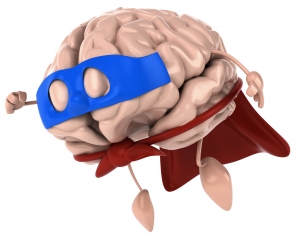 Not More, Just Better!
                        Secret Stories® is the brain based "gas" that makes learning go warp-speed!
           It's always teaching, always there… living in between the reading and writing you're already doing every day. 
You're already doing the alphabet… so do it with the Secrets!
You're already doing calendar time… so do it with the Secrets!
You're already reading and telling stories… so do it with the Secrets!
You're already doing modeled writing… so do it with the Secrets!
You're already doing word work… so do it with the Secrets!
You're already doing guided reading…  so do it with the Secrets!
You're already reading words in Math…  so do it with the Secrets!
You're already doing sight words… but you won't need to with the Secrets!  Learn More
Secret Stories® isn't "one more thing" that you have to do, but the one thing you won't know how you ever did without.  Learn More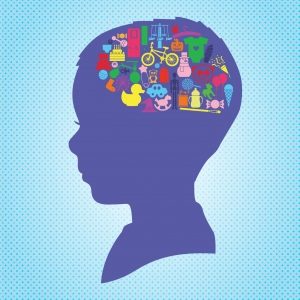 Stories are easy to remember because stories are how we remember, making them easy to teach and to learn. The fact that they are "secrets" makes them important to kids, marking them for memory and prioritized learning in the brain. Learn More
Secret Stories® Breaks Down Grade Level Walls that Delay Learner Access to the Code
"Three to four grade level years is too long to make learners wait for the whole code." – Dr. Richard Allington
Writing is a Window into the Mind of a Reader…
Secret Stories® gives kids more tools to bring to the reading and writing table so that they can take the maximum value away each day!
The guiding premise behind Secret Stories® is that there is no reason to teach phonics aside from using it to read and to write, which is why kids need more of the code earlier on. Reading and writing in kindergarten with only a letter a week is impossible.
About the Author, Katie Garner, M.Ed
Katie Garner, M.Ed., (author of best-selling book, Secret Stories® Cracking the Reading Code with the Brain in Mind) is an internationally known speaker, author, and literacy consultant with over twenty-five years spent working in elementary grade classrooms across the US, and a passion for infusing neuroscience into literacy and learning. Her "backdoor-to-the-brain" approach to accelerated phonics skill mastery, via the affective (social-emotional) learning networks, shifts the paradigms associated with traditional, reading skill instruction. Learn More
Secret Stories® Photo and Video Submission
We absolutely love hearing about (and seeing!) all of the creative ways that you use Secret Stories® with students in your classroom, as well as at home with your kiddos. Now you can spotlight your Secret Stories® moments on our website for the chance to win monthly prize! From teacher pics to class pics to student writing, we'd love to see it all— including short video clips of kids reading, writing, talking, playing and singing with the Secrets! You can even use our contest as an incentive reward for your Secret Stories® Student Stars!
Follow along on Instagram!