Phonics Supplements to Support Reading with Secret Stories®
Secret Stories® Phonics Supplements on Teachers Pay Teachers
I apologize for the looooong delay between blog posts, but like all of you, my time away wasn't due to a wonderful summer vacation. Nope! On the contrary, I feel like there was NO summer this year, just a crazy-long Spring that somehow turned into Fall.  And now, here we are.
However, I was fortunate enough to see many of you "virtually" in your school and district professional developments over the summer, which was awesome! I loved getting to spend a full day together, even if it isn't in person.
I also got to see over 30,000+ of you at the Get Your Teach On Virtual K/1 Conference, which was a whole new level of virtual FUN! If you weren't one of the 30,000+ that attended, you can watch my two hour session free on my YouTube Channel! (And if you like, it, please click "like" and subscribe, as apparently, this is important, Lol! And you'll see how I know this a bit further down, below!)
---
And while all that virtual learning was going on, I was on an obsessive mission (literally!) to create the digital resources that teachers needed to fully implement the Secret Stories® remotely, as well as model their use to read and spell words across the virtual learning day and beyond.
As many of you who've been using Secret Stories® for a while now already know, teaching kids the Secrets (i.e. phonics "skills") is one thing, but teaching them how to apply them as "strategies" to read and write is another. Both are equally important!
It's the latter—modeling strategy application—that was virtually impossible (no pun intended!) for teachers last year in distance learning lessons. That's not to say that there weren't some incredible ideas and lessons created by teachers to make it happen (you can find them here), but just that it wasn't ready-made, easy and concrete. Now it is.
It's not enough for kids to just "know" the Secrets. They need to be using them like keys to unlock the words that are all around them ALL DAY LONG, and especially when they are reading and writing at home!
To this end, I'm happy to say, I've got you covered! And everything that's been created for virtual learning will be equally valuable in the "physical" classroom, as well!
Note: The only item not created this summer (but the MOST USEFUL) is the Porta-Pics. They were a lifeline for those who had them last year, as they are the equivalent of your classroom Secret Stories® wall of posters. Porta-Pics were #1 on "take-home" student supplies this year, just in case everything goes fully virtual—again!
---
​Here's a quick run-down of all the NEW Secret Stories® digital resources….
The Secret Stories® Phonics iOS App in Apple Store ​
This digital teaching tools puts all of the Secret Stories® sound graphics AND stories at your fingertips, as well as the Better Alphabet™ Song! Whether you're a teacher, student or parent, this app is the #1 digital resource we've created. It is for use only on iPads or iPhones, and will not work on any other devices, or allow for screen-sharing or mirroring on other devices/platforms, due to the built-in technology.
If you're a teacher, this app is not designed to "broadcast" the Secrets, but simply to put them all at your fingertips so that you have them all "on the ready" for instant access and use in your online reading lessons, and you don't have to go rifling through a stack of posters on your desk, or re-adjust your camera to show the a particular poster on the wall. Plus, it will also tell the stories for you, just in case you're not quite sure what they are, and can't easily recall them by glancing at the poster (as you normally would in the physical classroom).
The app is equally valuable for parents and students to practice the Secrets, as well as the Better Alphabet® Song for individual letter sound mastery, if needed. Kids can select a Secret phonics image and listen to the story that explains its sound, or, they can test their Secret Story knowledge by listening to stories OR sounds and trying to identify the Secret phonics pattern before time runs out! They can sing along to the Better Alphabet® Song with individual letters highlighted as they are sung, helping to build the critical "sound-symbol" connections in the brain! Kids can also test themselves on the letter names and sounds with timed play. The static grid can also be used as a digital Porta-Pic for reference during independent reading and writing at home. (The app is especially helpful to remediate and reinforce phonics skills for struggling readers, as well as to allow advanced learners to learn more Secrets at a faster rate.)
Aside from the teacher video above, I also made an overview video below with more detailed information, explaining how it works, what it's designed for, and how your parents and students can also use it at home.
All of this has also been added to the unlisted teacher page, as well as a short synopsis to the unlisted parent page. Both pages will continue to be added to over the course of this year, with more remote teaching ideas, distance learning lessons, and parent/student videos.  (You can read more about these way down below.)
---
The Secret Stories Better Alphabet™ Song Videos
These are for easy use during online learning lessons, as well as for student use and practice of the individual letters and sounds at home. The song videos include both the "original" version of the Better Alphabet™ Song, which uses muscle memory for fast mastery of the individual letters and sounds in as little as two weeks, as well as a second version by Jack Hartmann for a fun twist! (Think of the original version as what "builds" the reading & writing muscles, and Jack's version as a way to "exercise" them!)
I've also added a third "hybrid" video of the original Better Alphabet™ Song with a split screen showing mouth positions alongside the letters, so as to maintain focus on the symbols that make the sounds, but also provide some additional insight into what to do and how to do it. You will be able to use this version interchangeably with the other original one, as both are designed specifically to strengthen the critical "sound-symbol" connections in the brain for reading and writing. You can find the videos here on TpT.  (All of the letter anchors displayed on the screen in the video match those on the Better Alphabet® Anchor posters and Digital Student Mini-Mats, shown down, below.)
I'm also excited to share this fun video that Jack and I did together, which is great for kids who know the original Better Alphabet™ Song to sing along with!  This video is great fun, but should not be used for actually  "teaching" the letters and sounds, as the focus is on Jack and I, more so than on the letters—which are what kids' eyes should be GLUED to when singing the sounds in order to cement those "sound-symbol" connections in the brain! That said, as mentioned up above, it's a great way to "exercise" those newly developing reading and writing muscles that the original Better Alphabet™ Song is building!
And just in case you're wondering….
The Original Better Alphabet™ Song IS included in the Secret Stories® Kit music download (or CD in older versions), but it's an audio file, rather than in video format. This is because, ideally (in the traditional classroom), kids should always "visit the letters where they live" on the on the classroom wall—whether it's the alphabet anchors above your board, or the Secret Stories® posters hanging on your wall. This is critical, not just to solidify the skills, but to reinforce where to go to find them for independent reading and writing!
It's also why, for years, I've recommended NOT using a PowerPoint to flash the letters (or the Secrets) on a screen when practicing them, as they disappear—and this effectively eliminates HALF the value of the time spent practicing them. Think of it this way, when you practice singing the letters and sounds, you're teaching the "skills," and when you reference them where they live on the wall, you're teaching the "strategy" that kids need to know to USE them! :-)
That's not to say that you can't have fun singing along with the videos (the "original" version and Jack's!) in the traditional classroom, but the core "twice a day" practice when learning the letters and sounds should be done with reference to the actual alphabet anchors in your classroom that kids will need to refer back to when reading and writing.
The Better Alphabet™ Song Video options were created for the sole purpose of helping teachers use the Better Alphabet™ Song most effectively in the current online learning envirnment, so as to focus learner-attention (i.e. "eye glue") on each individual letter symbol as the sound is sung ("mouth muscles"). This visual-auditory connection is critical to cementing the "sound-symbol" relationship in the brain for reading and writing. Additionally, if kids have the Better Alphabet™ Digital Mini-Mats at home, they contain the same alphabet anchors seen in the video, so they kids can refer back to them for independent reading and writing at home.
And for everything you EVER wanted to know about the Better Alphabet™ Song, itself, check out the video below! 

---
The Better Alphabet™ Digital Mini Mats for Student Reference ​
These "mini-size" versions of the Better Alphabet™ classroom anchors posters are for individual student use and online distance learning. Both the mini-mats and the classroom anchor posters were recently updated to include an additional a "made-to-match" pastel version to go with the Decorative Square Poster colors. If you previously purchased either, you will be able to re-download and get the additional new set for free!
---
The Secret Stories® Interactive Phonics Instruction with "Copyright-Safe" Sound Graphics 
This Interactive Grid is the perfect teaching tool for modeling how to use the Secrets to read and write words in remote learning lessons. Offered in PowerPoint format and easily transferred to Keynote and Google Slides, it provides an easily accessible and concrete way to show students how to "make and break" words with the Secrets. It also includes digital Secret Stories® stickers with embedded sound graphic "hints" to help students forge concrete connections to the phonics patterns and their sounds. While still copy written, these digital stickers are "copyright-safe," which means you can use them to create your own lessons for your students.
---
The Secret Stories® Digital Phonics Task Cards for Use with ANY Text​
This was actually the first distance learning tools that was created last spring, and it's recently been updated for easy use across all platforms, including PowerPoint. These digital task cards can be used with ANY text—from stories, to spelling and vocabulary lists. Like the Interactive Grid (above), these help students forge concrete connections between the Secrets they know and daily text—from simply spotting Secrets, to actually using them to read and spell words. These task cards are universal and evergreen for use over and over again. (video below)
Sharing and Support Pages for Secret Stories® Teachers and Parents
​The "Unlisted" Teacher Page​
This page is not publicly available, but housed on the "back end" of the Secret Stories® website. It was created last year to provide teachers who are already using the Secret Stories® with "copyright-safe" ways to support instruction in distance learning lessons. It will continue being added to throughout this year as well.
​
​The "Unlisted" Parent Page
This page is designed just for parents to help them understand what the Secret Stories® are, how they work, and how they can best support their child's use of the Secrets at home for independent reading and writing. Teachers are welcome to share this link with their parents. (There is a special parent video at the top that really helped with student progression last year!) Here is the direct link that you can copy and paste, as needed- https://www.thesecretstories.com/learn-more/free-phonics-resources-for-parents/.​
---
What's Coming Up
In February I'll be doing a full-day PD (1/2 day each) with the wonderful Jen Jones of Hello Literacy on Brain Based Phonics Instruction and Word Work in Guided Reading. There will be both recorded and live components, and if you follow either of us on Instagram or Facebook, you will be hearing a lot about this very soon. (If not, I promise to send an email all about it once the details are complete!
​​
I've been running weekly contests on Instagram and Facebook to highlight "Class Pics/Vids of the Week" and would love to see yours! Any pics or vids sent carry over to the following week, and you can keep sending more thoughout the year! Whether sharing a pic of your Secret Stories® poster display, or a video snippet from your online lesson, I would love to see your "Secret Story-happenings" and share them, so send them my way! You can email them to me at Katie@KatieGarner.com, or post and share them on social media. Just be sure to tag me and use the hashtag #TheSecretStories. (If sharing on social media, you can message it to me as well, just to make sure I don't miss it!)
Before closing, I just want to remind you that the best way to "never miss a Secret" is to subscribe to the Secret Email Blast! While I try to post content from previous blasts to this blog, I tend to run several weeks behind. (For example, the unlisted teacher and parent page links were created in April, and I'm just now sharing them here- Lol!)

And stay "never miss a Secret" by joining the NEW Secret Stories® Support Group on Facebook!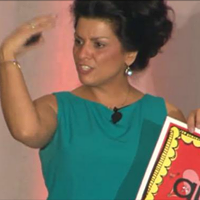 https://www.thesecretstories.com/wp-content/uploads/2020/09/er-ir-ur-classroom-with-cars.jpeg
1023
1052
Katie Garner
https://www.thesecretstories.com/wp-content/uploads/2018/07/Secret-Stories-Phonics-Method-Logo-1-copy.png
Katie Garner
2020-09-20 14:13:41
2022-04-06 09:55:03
Phonics Supplements to Support Reading with Secret Stories®