If you follow my daily Instagram feed (yes, I post daily, as Instagram has trained me well!) then you know it's like a running "stream of consciousness" for me. (If you're not on Instagram, I used to be you!!!) However, now that I've made the leap, you can find me here…. and I highly recommend that you do too, as that's where I consistently share some of the BEST "bang for the buck" teaching ideas for making the hard stuff (like phonics) easy for young and struggling readers!
Instagram is also where I came across the Kelli, a second grade teacher in Daytona, Florida, who I want to introduce you to tonight. Her posts showing how she uses the Secret Stories with struggling readers in her classroom were so detailed and insightful that I knew they would save other teachers a TON of time and spark a million more ideas! So, without further adieu, here's Kelli…..
---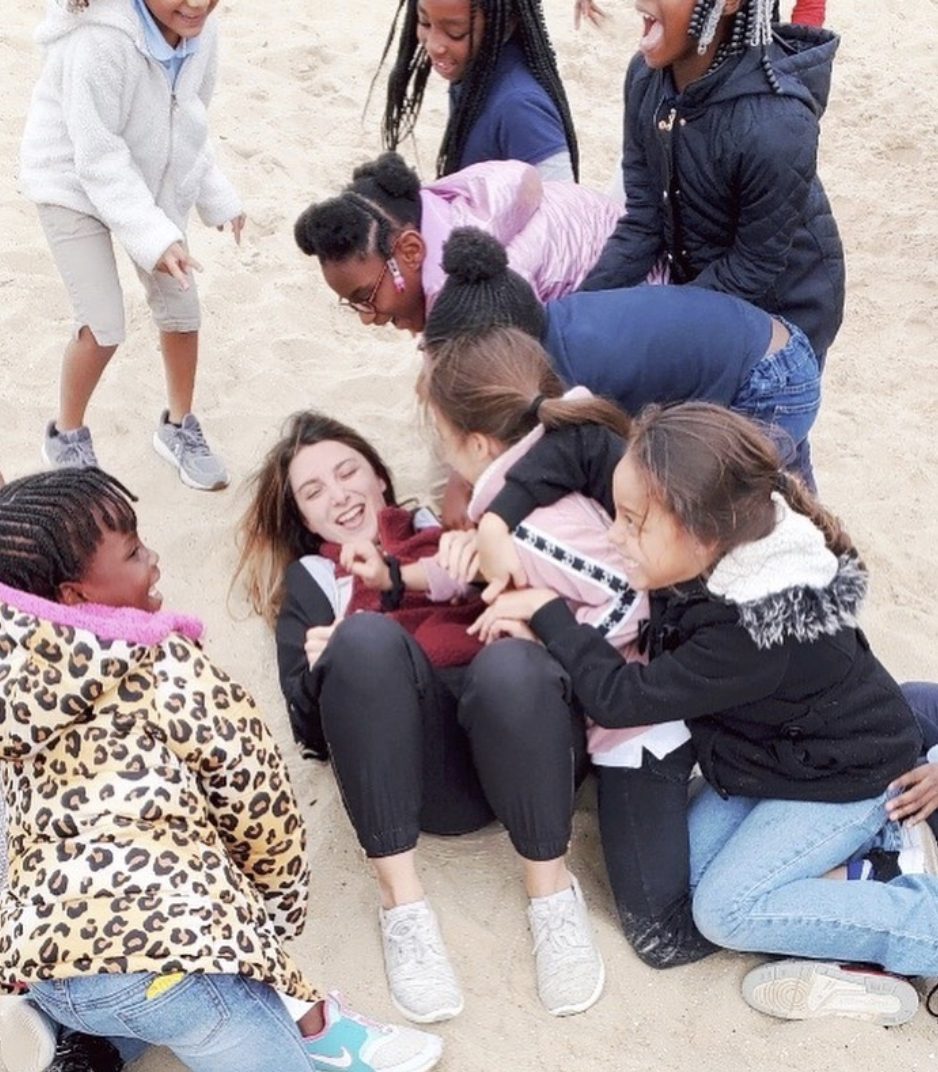 My name is Kelli Gunkle and I am a first grade teacher turned second grade teacher in Daytona Beach, Florida. I have been teaching for 5 years in a low-income, DDD, turn-around school with many struggling readers. If you are not familiar with a school climate like the one I teach in, you may have some questions about what all of that means.
In a nutshell, 90% of our students are on free and reduced lunch. We have been a D status for 3 years which placed us in "turn-around" status. This simply means that if we do not earn a C or better we will be taken over, closed down, or turned into a charter school. I tell you this to paint a tiny picture of the environment that I truly have the pleasure of working in.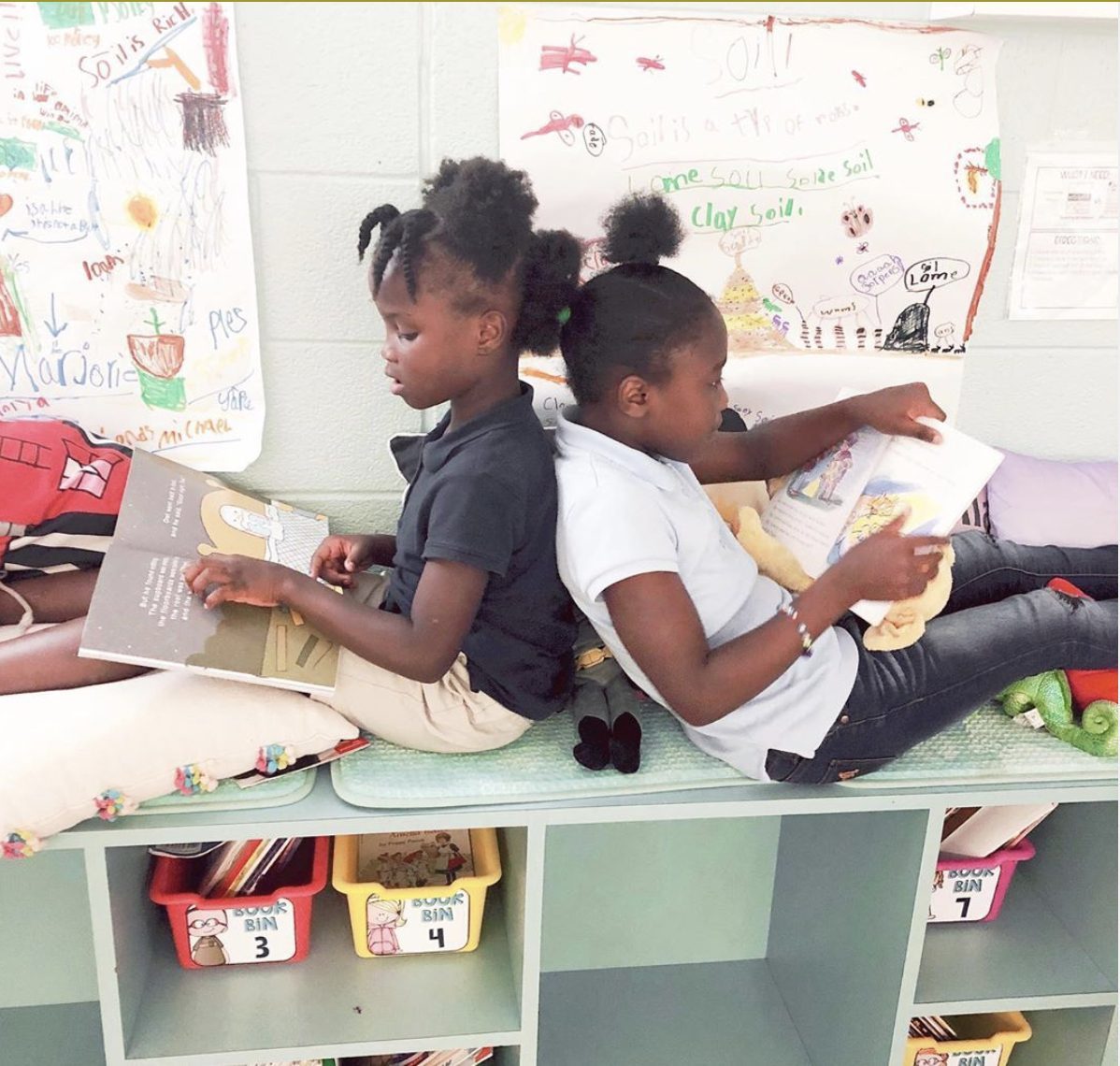 People often look at statistics and status' and use those as reasons not to be somewhere. I look at statistics a little differently. All of what I told you above is why I teach at my school. It's why I get up everyday and teach my heart out. It's why I don't have time for the cute stuff.
My first year of teaching, like most teachers, I was very aware of the perfect Pinterest classrooms. Don't get me wrong, I love anything that is aesthetically pleasing….who doesn't?! More and more though, I was seeing too many "cute" activities and too little rigor. Activities that would get people to "pin, pin, pin" or "like, like, like," but none that had much substance to move our struggling readers.
I am lucky enough to work for one of the best principals in our county, and under her training, I have learned a lot about choosing rigor over looks. The experience of working for this amazing woman taught me how to properly vet materials for quality before giving them over to my students. I don't choose the craftivity; I rarely, if ever, even do them. Instead, I choose what I know is going to give my students the maximum instructional value, because our school just doesn't have the time to "fluff" anything up.
Enter in the Secret Stories…. The past fall, I was looking for something— anything that could help fill the gaps in phonics with my struggling readers who were at least a grade level behind in reading. I was given the opportunity to loop with my class, and so was well aware of the gaps that they had. I went into this year knowing the holes that would need to be filled, but not knowing HOW I was going to fill them.
Through countless search attempts, I stumbled upon the Secret Stories website and started reading all of the reviews. I was hooked. The minute I read that students were ASKING to learn about letter sounds and phonics patterns, I knew it was what I needed for my kids. And while the Secrets may be cute, they are all "meat" and no fluff! And so, unbeknownst to anyone at my school, I ordered the kit, put up the posters, and let the magic unfold! I call it magic because that's the only way to describe what happens once you let the "genie" out of the bottle and start telling the Secrets.
With the current status of our school, we are a revolving door of district, state, and management company personnel going in and out of our rooms on a weekly to monthly basis. We have extra trainings, new strategies, brand-new curriculum, and countless other responsibilities that all teachers have. I don't know about you, but I don't have time to learn one more routine, strategy, or program to implement in my classroom. My kids don't have the ability to take anything else in. THAT is why I love Secret Stories so much. It runs itself!
The minute I told my students the first Secret, and that NO ONE could know what I was about to tell them— especially all of those people in suits that kept coming in and out of our classroom—they were hooked! They have been begging for more phonics Secrets ever since!
If you were to come into my classroom, you would be welcomed by one of my favorite sights—our Secret Stories phonics posters! My classroom is all pastel colors, so this set was perfect. My kids use these posters ALL DAY LONG to reference how to both sound-out AND spell words words. (Ignore the feet in the first pic, as it was a long day! ;-)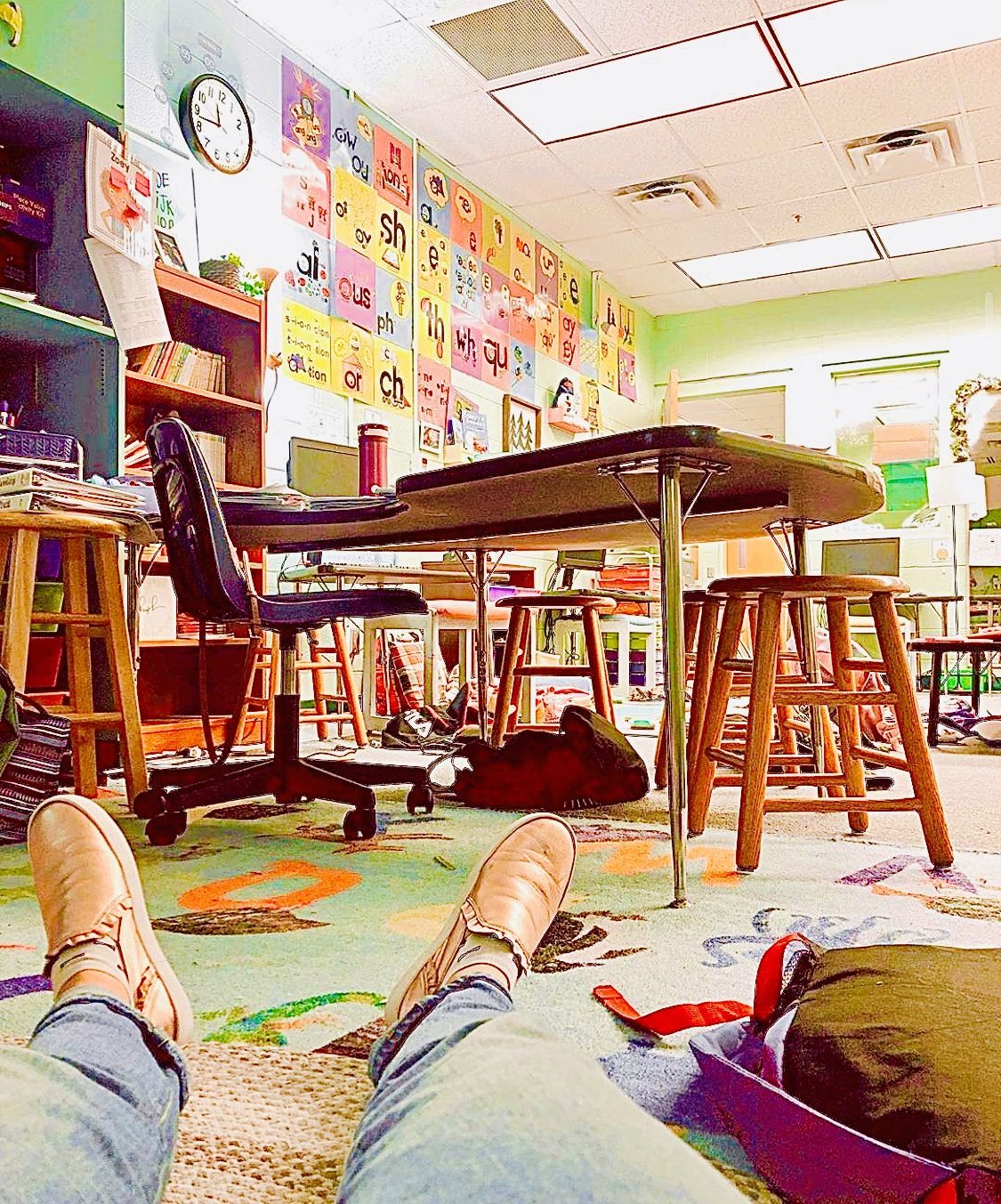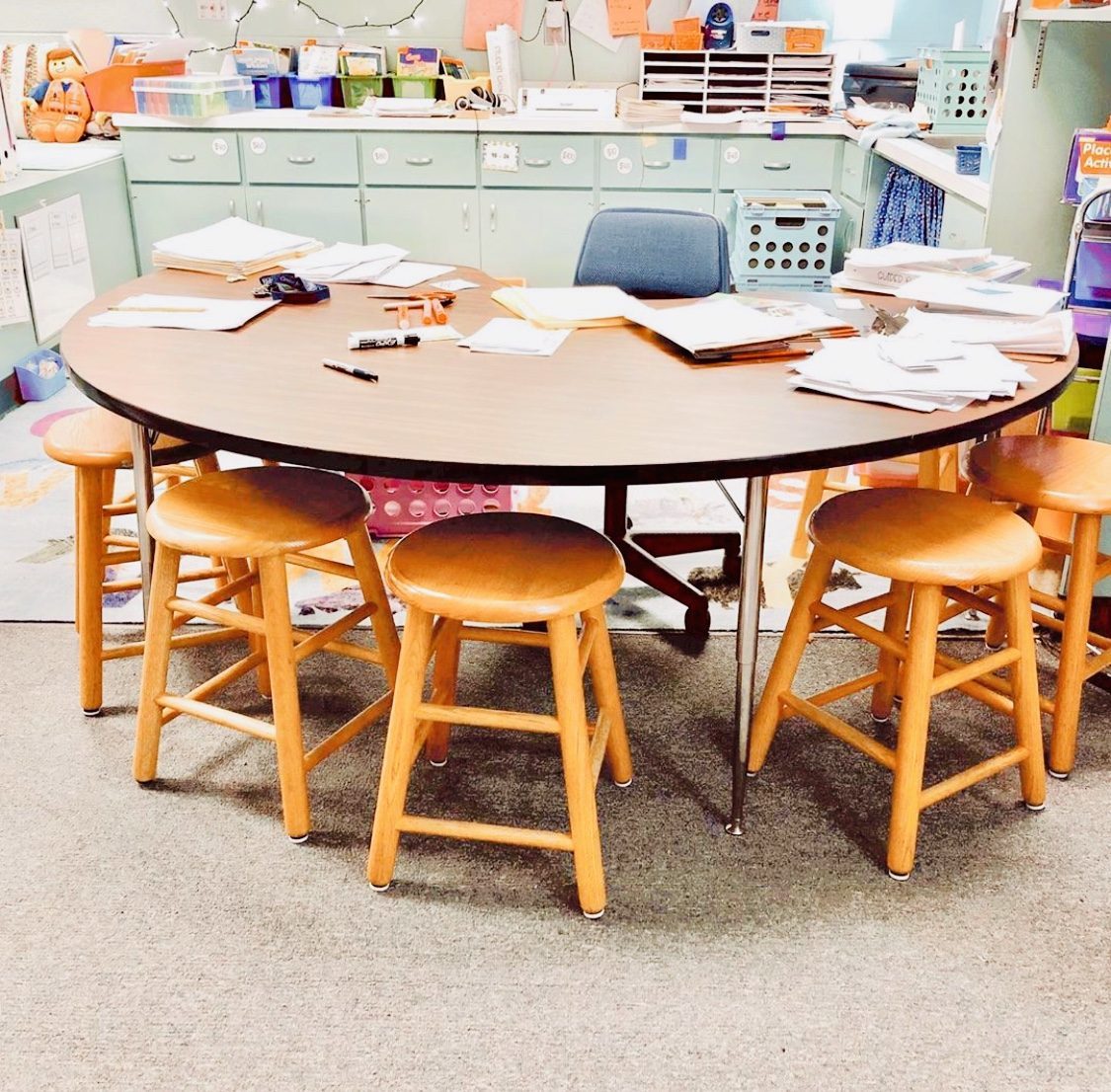 I wanted my kids to be thinking about the Secret phonics patterns outside of reading block as well, so we started "catching" the Secret sounds wherever and whenever we came across them throughout the day! This could be during a math lesson, during I-Ready lessons, or during our read-to-self time. Whenever they find a Secret, they can "catch" it and add it to our collection.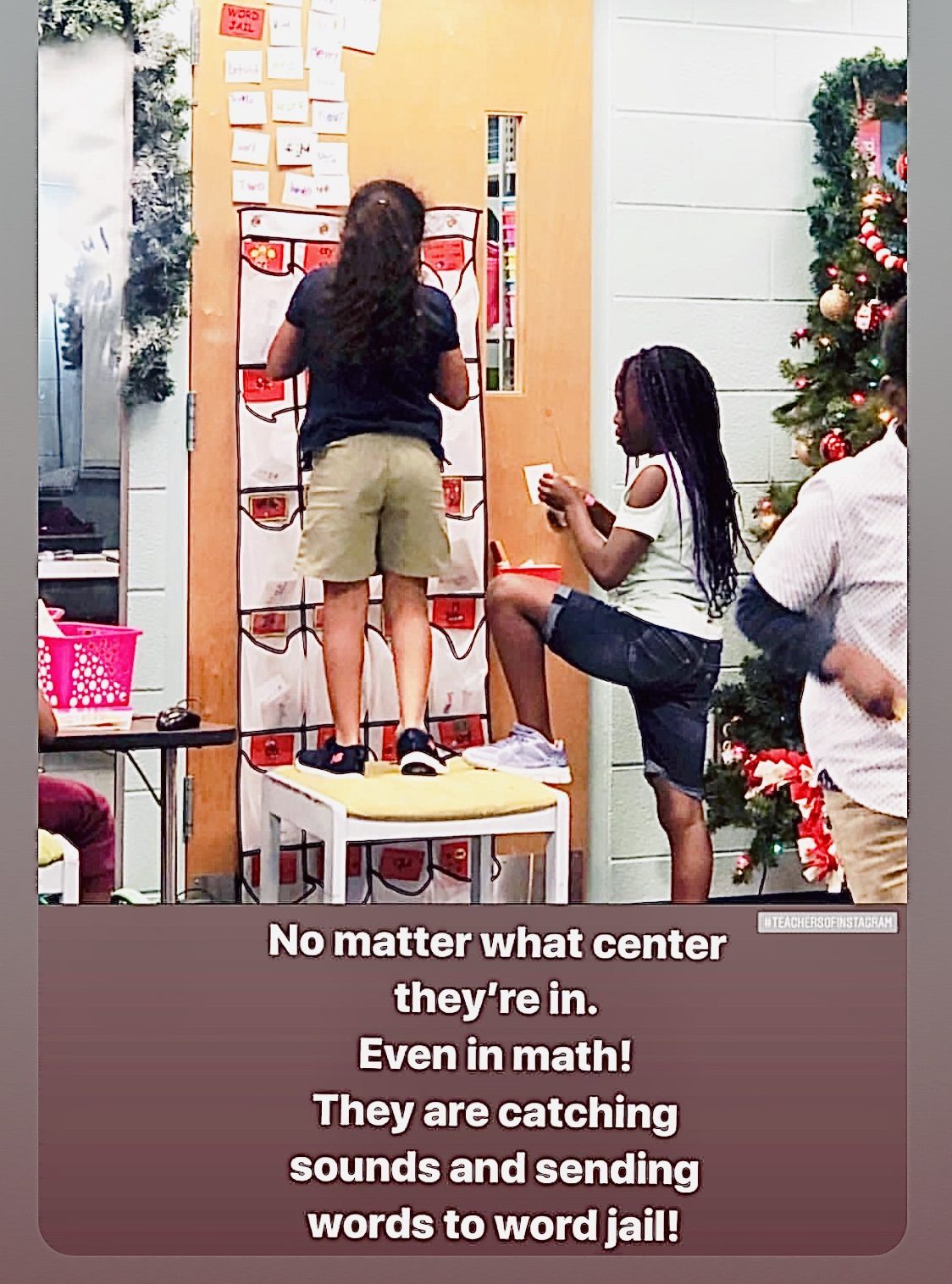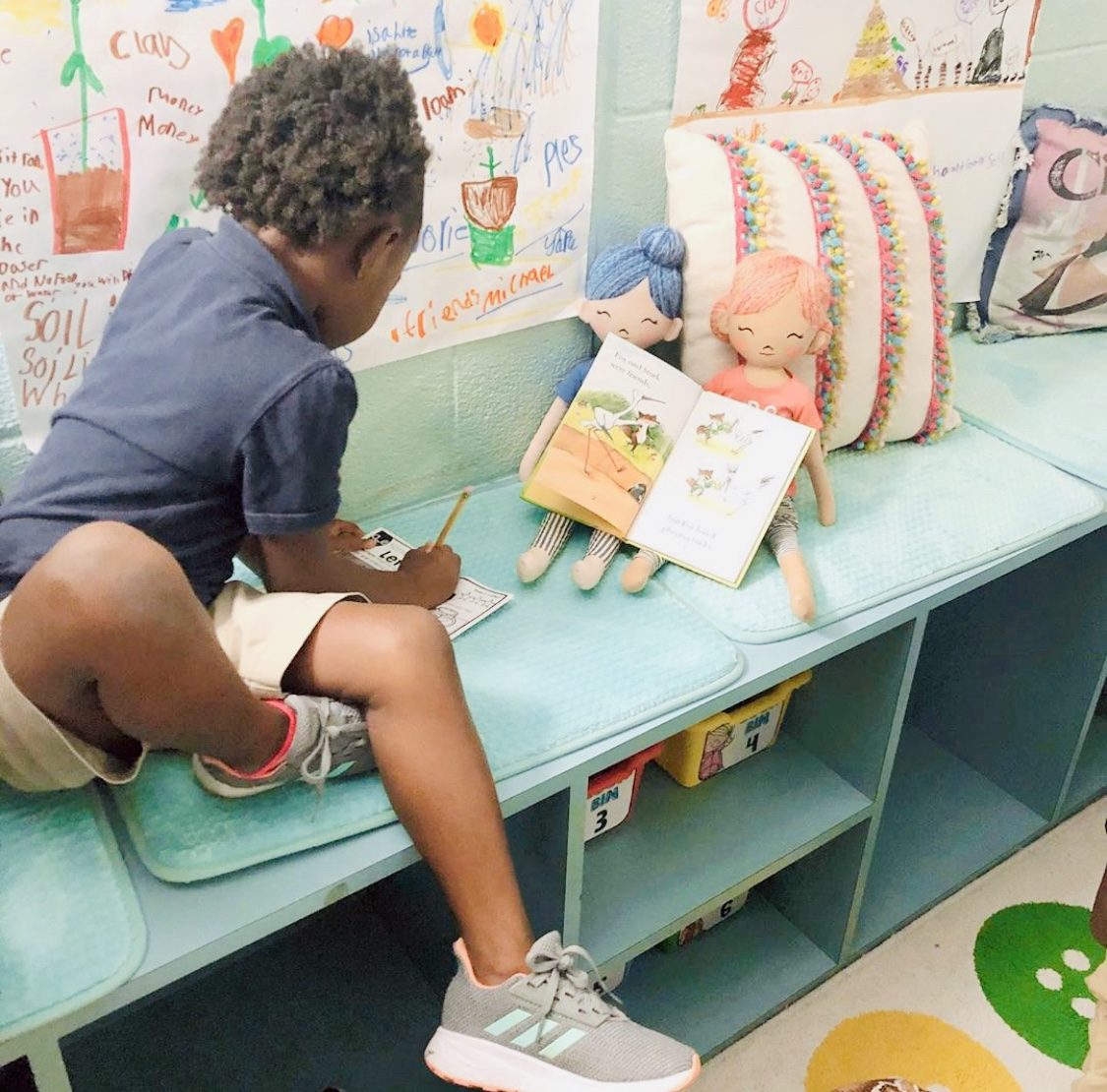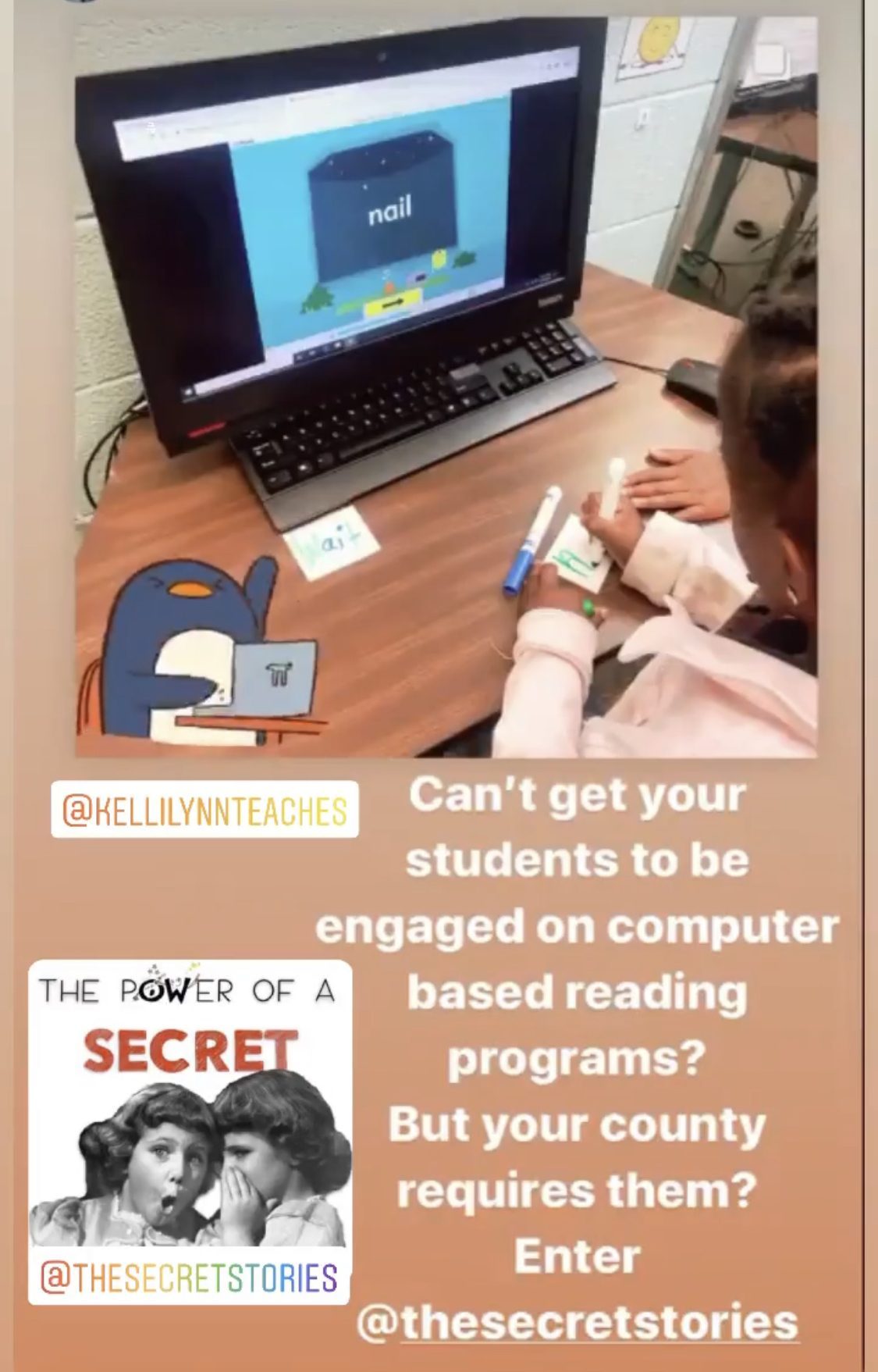 I bought a shoe rack, added the Secret Stories cards from the back of the book to each pocket, and on the side, placed a container for half-sized index cards and markers. This gives them everything they need to catch Secret phonics patterns and sounds during centers, small group, etc.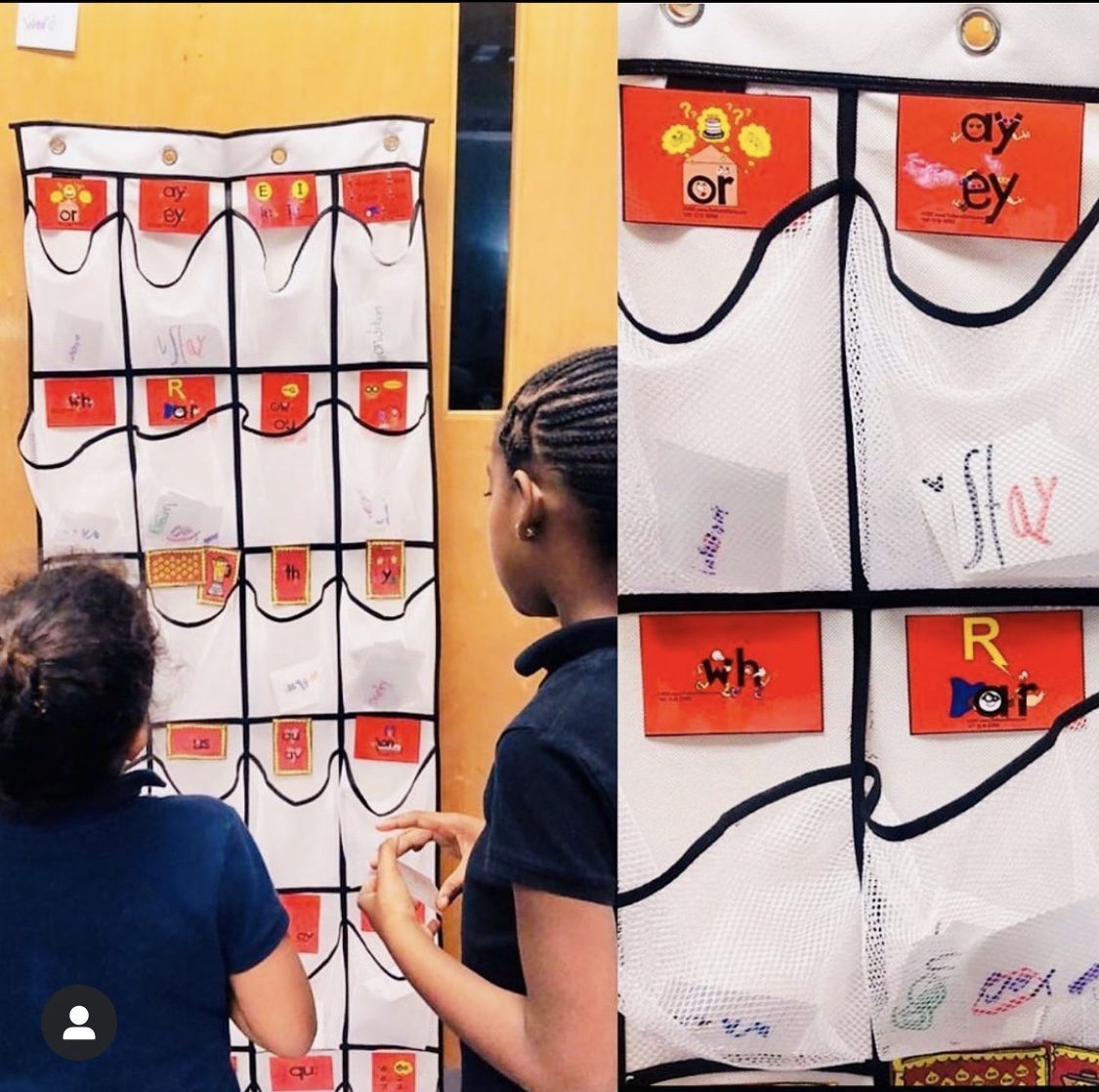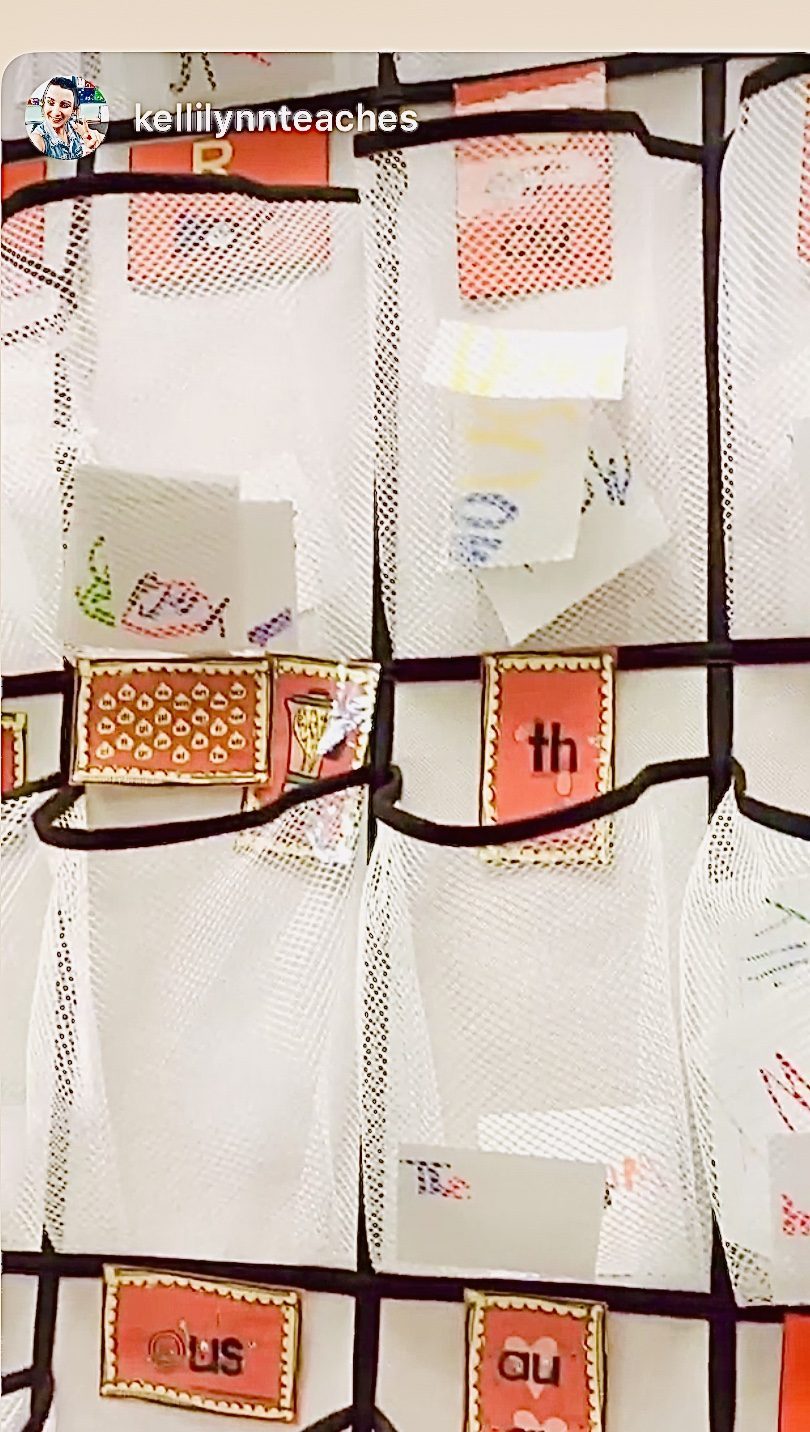 Watch the video below to see how we use this to "catch" Secrets!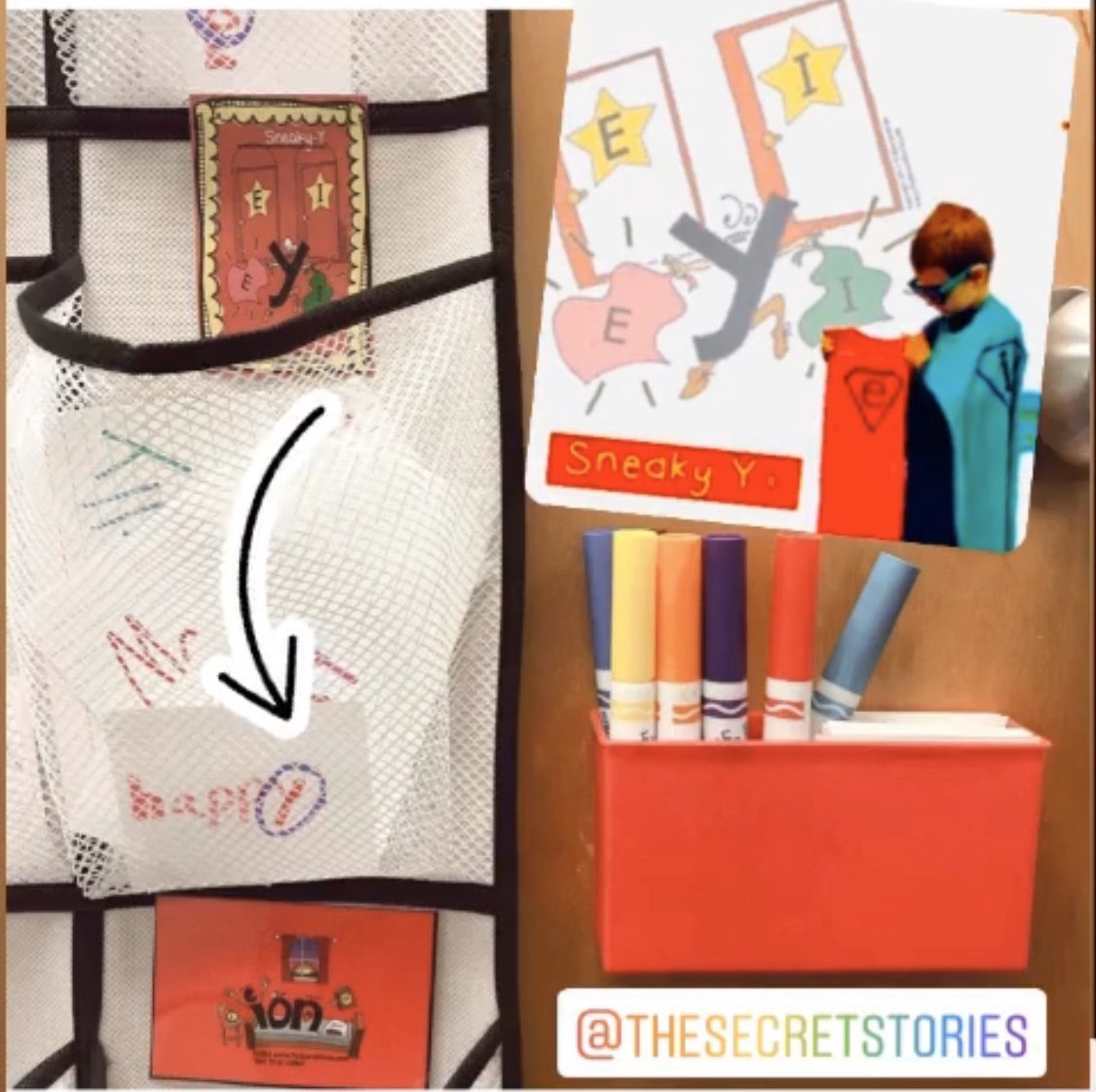 I also use the Secrets heavily during small group time. As I mentioned above, our school is in "turn-around" status, so it is incredibly important to fill as many gaps as possible in the primary grades before students move on to 3rd-5th. In small group, we have learning targets and success criteria for the skills we are working on. The success criteria helps my struggling readers to see what steps they need to take in order to master their "I can" targets.
They know that they must achieve these smaller goals in order to obtain their greater goal. To that end, they rely on the Secrets when reading their word lists, as well as whatever they are reading for their weekly text.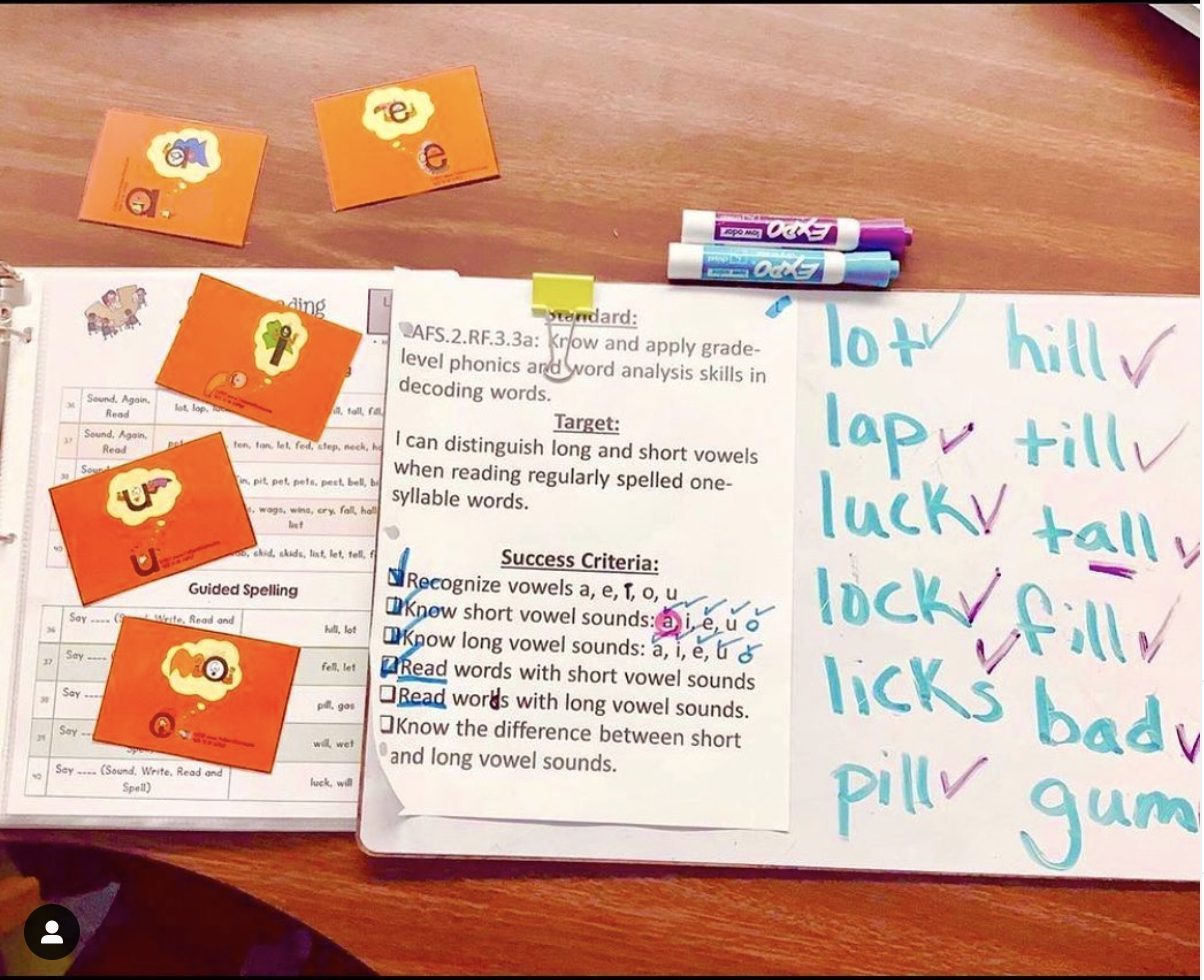 When practicing test-taking strategies, we use the Secrets to help identify the phonics patterns and figure out new words in the text. This helps them to become more familiar with the text before they read it.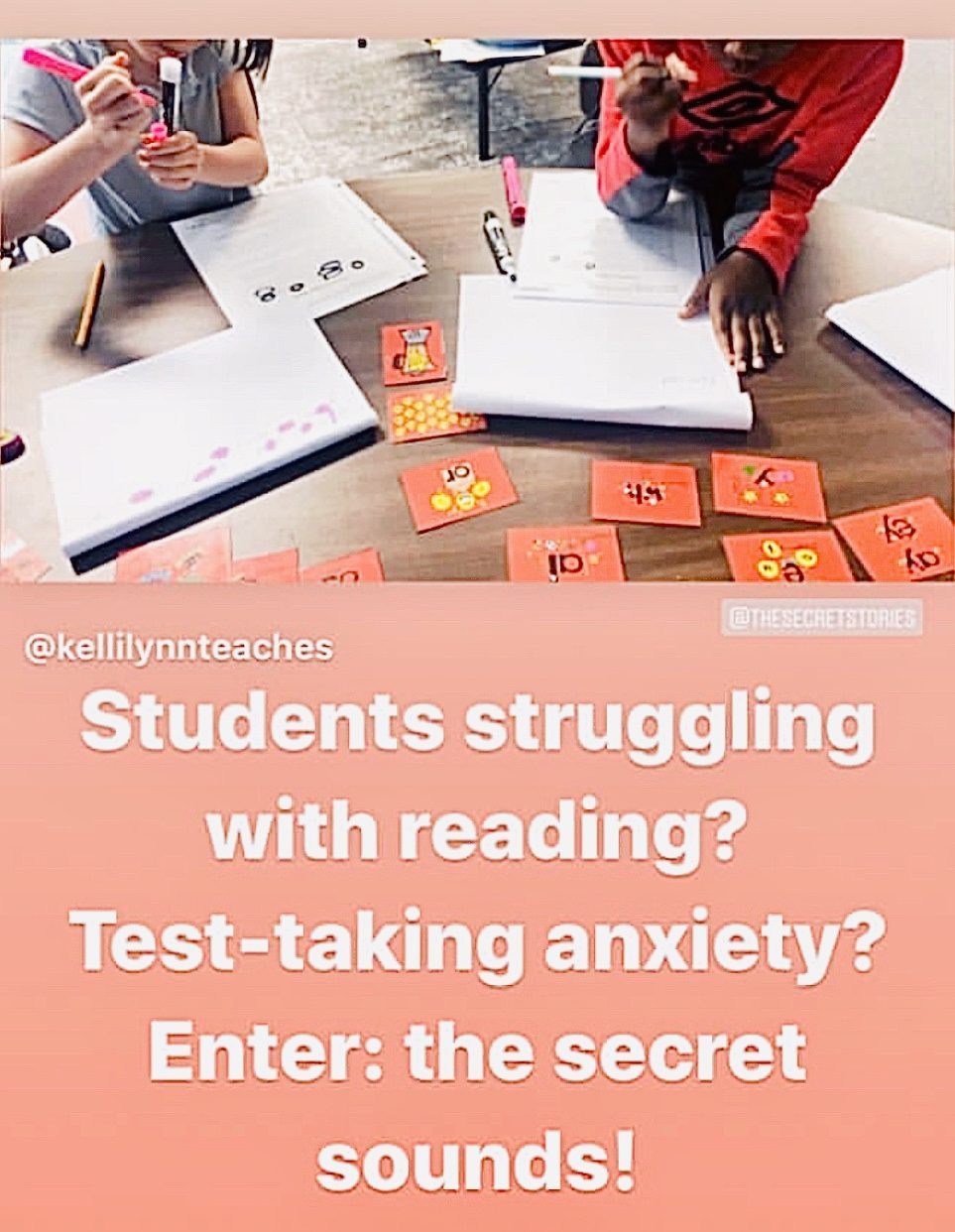 That way, when they are taking tests, they know to look for phonics patterns in unfamiliar words to help them. This makes them feel more comfortable when they working with more complex text, especially my struggling readers.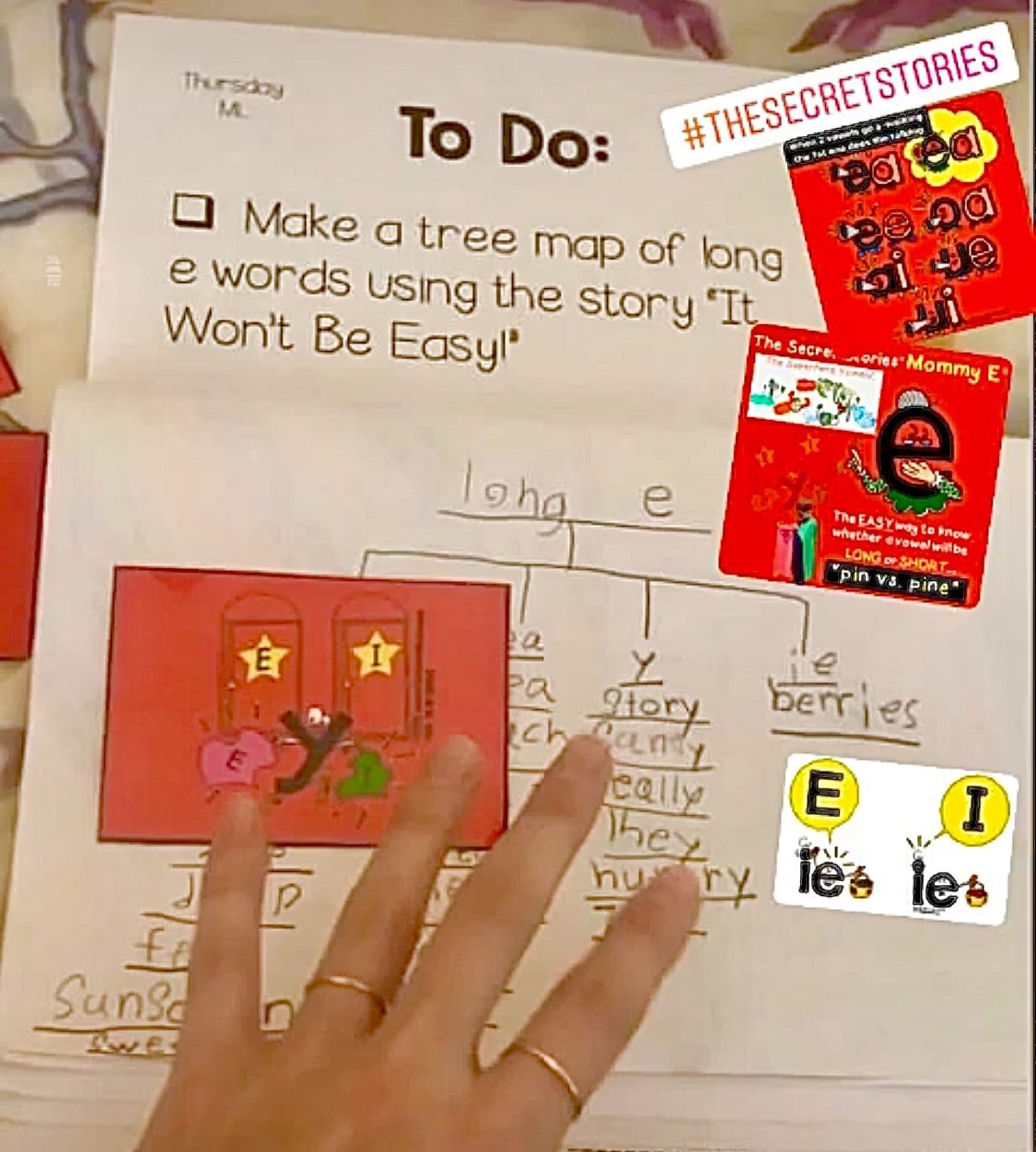 To see how we use Thinking Maps with Secret Stories, watch the video below.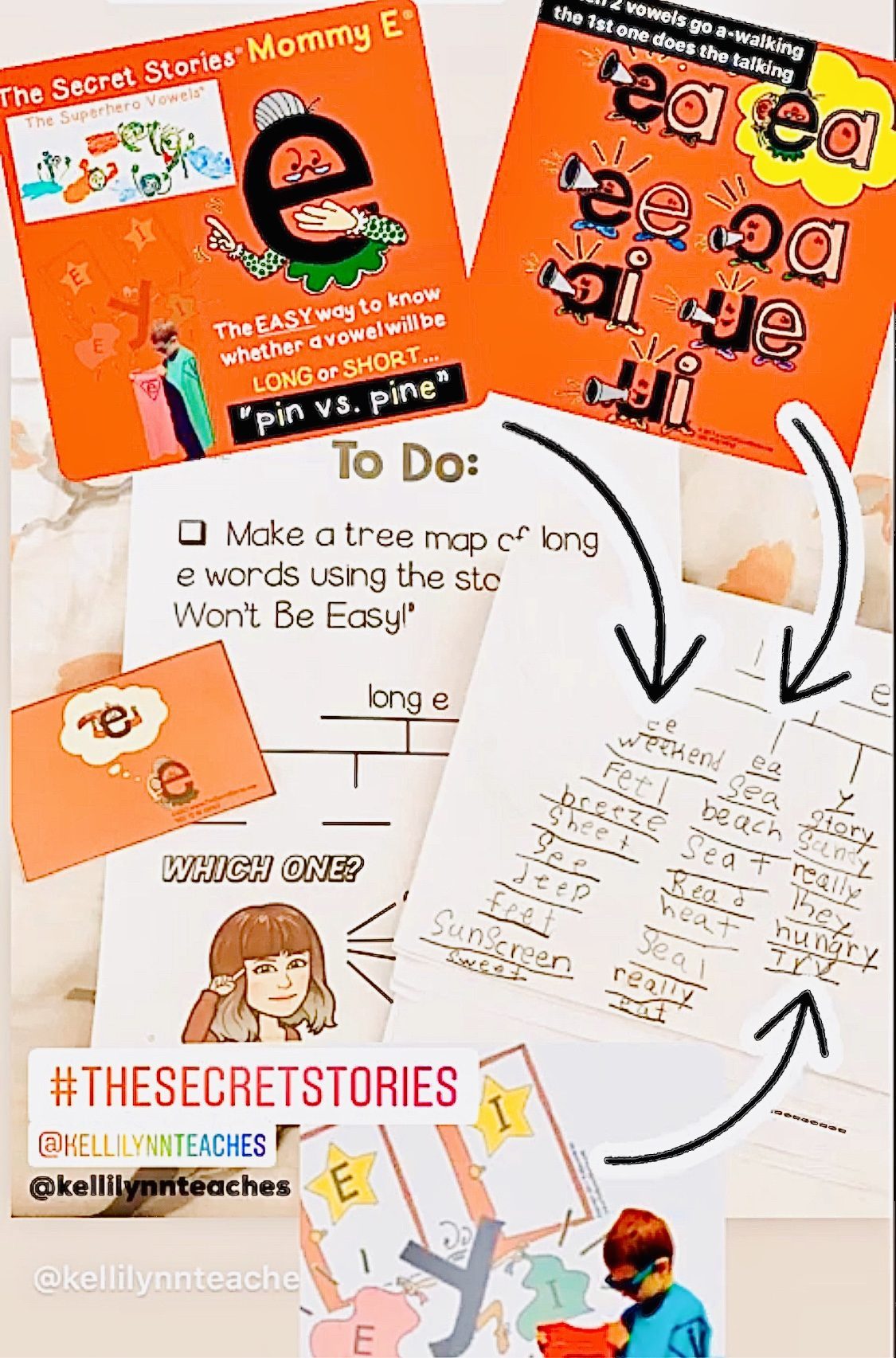 The Secrets have changed the way I teach phonics and, if I'm being honest, I will never go back to phonics-based routines in order to teach my students how to read. They do not need to memorize; they need to WANT to READ!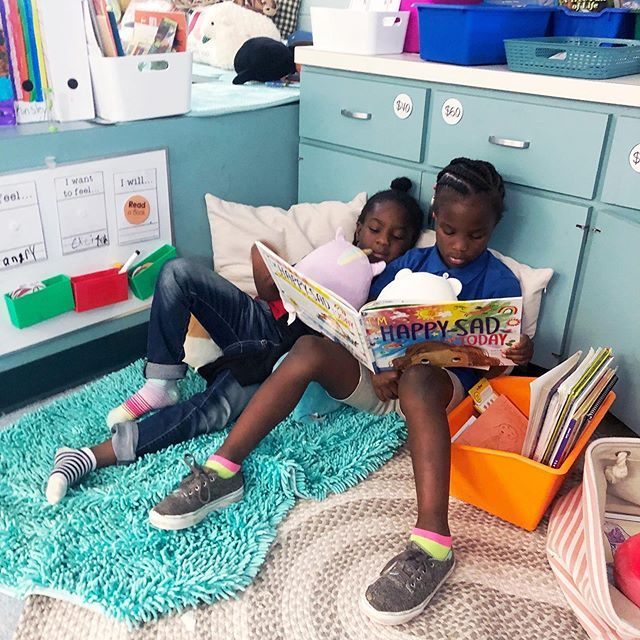 The Secrets have given my students a "need to know" the sounds, rather than me having to force them to learn them. Now, they are ASKING me to teach them….they want to know ALL of the Secrets!!
In a profession where we have no time for the cute stuff, the Secrets have found a way to be adorable AND rigorous. What an amazing accomplishment!
If you have any questions, or would like to reach out, you can find me on Instagram, Twitter and Teachers Pay Teachers.
Happy New Year!
Kelli
---
For those of you who happened to catch a glimpse of the Secret Stories® Task Cards on Facebook and Instagram that Kelli was working on…..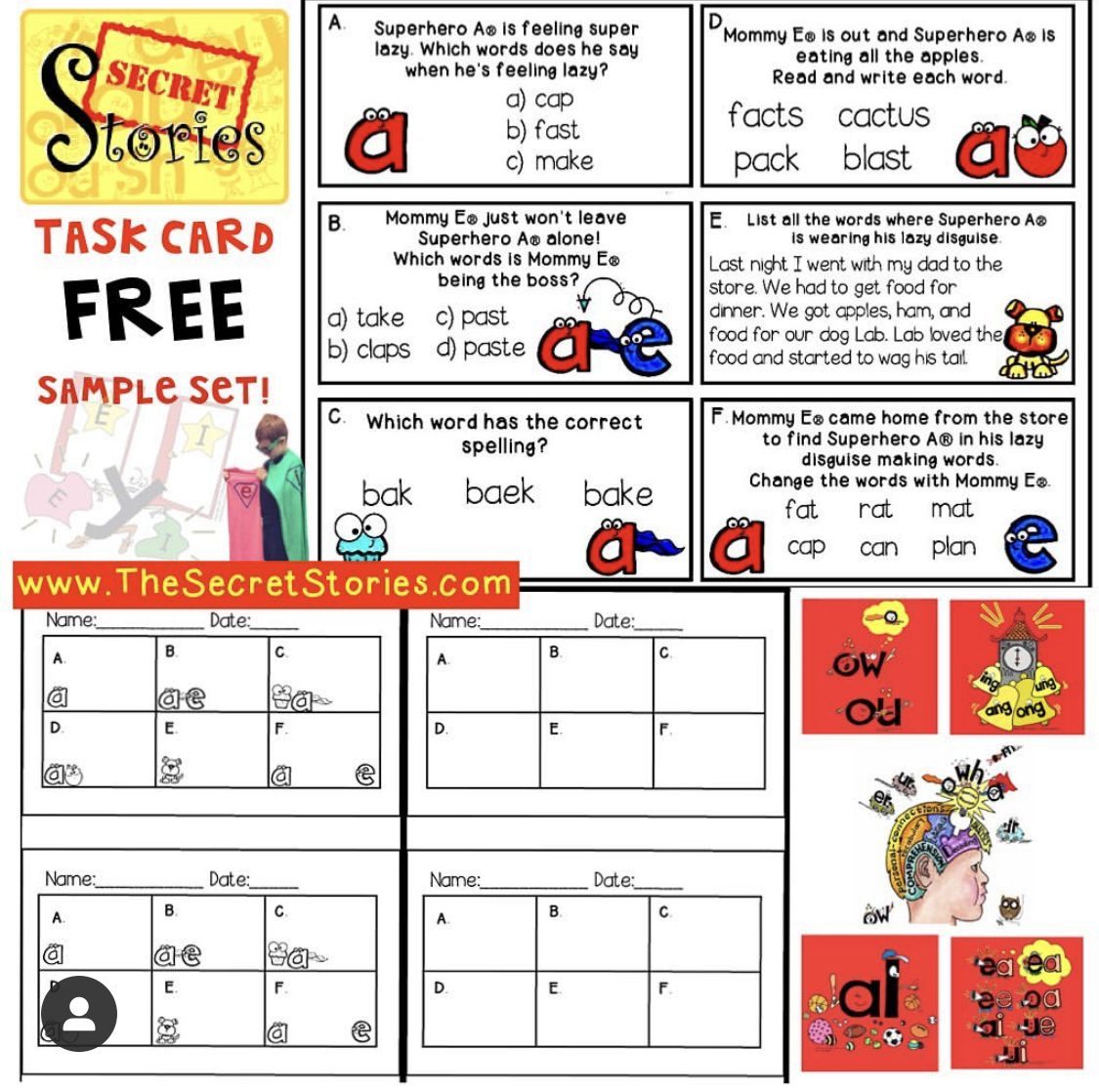 …….you can download the fist little "batch" here. Once more is finished, we'll let you know!
---
In addition to this, I've also posted a free Secret Stories® Guided Reader for fun some fun winter reading with your kids when you get back from the holiday. It will be free through this week, so be sure to download it now!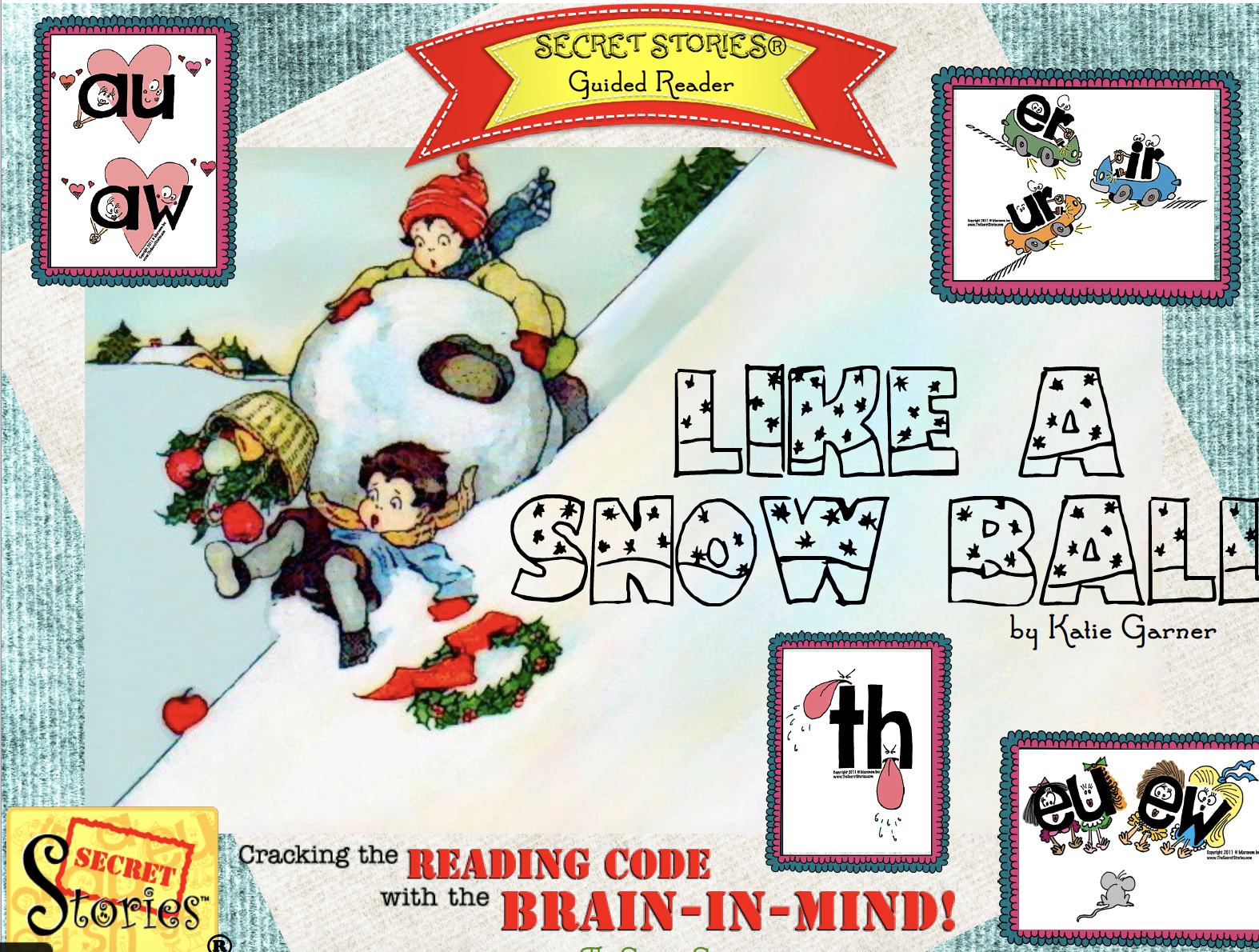 And finally, here are some of the cities that I'll be in over the next couple of months, some of which require pre-registration.
For those in or nearby Ft. Worth/Dallas Texas, I will be speaking at ESC Region 11 at the end of January, and you DON'T need to be in Region 11 to come! Just click below for info on how to register.
Likewise, for teachers in Colorado, I will be at CCIRA again this year and presenting three sessions, with two already full, so hurry and register to reserve your spot in the third one. Just click on the link below for registration info.
The same goes for Illinois teachers in/around Kane County.
*Note that district professional developments days are not listed below, as they are not open to the public. You can find a complete list of all upcoming speaking dates here, as well as information on how to bring me to your school or district
January 2020
1/28- ESC Region Dallas/Ft. Worth Workshop in TX
1/29 ESC Region 11 Dallas/Ft. Worth Workshop in TX
February
2/5 National Title I/ ESEA Conference
2/7 CCIRA Colorado Reading Conference in Denver, CO
2/18 National Learning Disabilities (LDA) Conference in Orlando, FL
2/28 Kane County Regional Institute Day in Geneva, IL
March
3/14 National ASCD Conference in Los Angeles
3/26-3/28 Virginia State Reading Conference (VSRA) in Roanoke, VA
April
4/1- 4/3 Maryland State Reading Conference in Hunt Valley, MD
4/21- 4/22 Southern Alberta Professional Development Consortium in Alberta, Canada
4/28- 4/30 New York Early Childhood Expo in New York, NY
I wish you a very happy and healthy New Year, and remember to hit "reply" to this email and add me to your contact list so that you don't miss what's coming up NEXT….in about two weeks!
Love,
Katie
PS Never miss a Secret (or freebie Secret-surprise!) by subscribing to the Secret email blast here!
https://www.thesecretstories.com/wp-content/uploads/2020/01/kelli-lynn-reading-corner.jpg
1136
1158
Katie Garner
https://www.thesecretstories.com/wp-content/uploads/2018/07/Secret-Stories-Phonics-Method-Logo-1-copy.png
Katie Garner
2020-01-06 00:11:14
2020-03-03 14:24:39
Teaching Struggling Readers in a Title I "Turn-Around" School