A guest post by second grade teacher, Kelli Gunkle.
Struggling Readers + Failing School = No Time for "Cute"
My name is Kelli Gunkle and I am a second grade teacher in Daytona Beach, Florida. I have been teaching for 5 years in a low-income, DDD, turn-around school with many struggling readers. If you are not familiar with a school climate like the one I teach in, you may have some questions about what all of that means.
In a nutshell, 90% of our students are on free and reduced lunch. We have been a D status for 3 years which placed us in "turn-around" status. This simply means that if we do not earn a C or better we will be taken over, closed down, or turned into a charter school. I tell you this to paint a tiny picture of the environment that I truly have the pleasure of working in.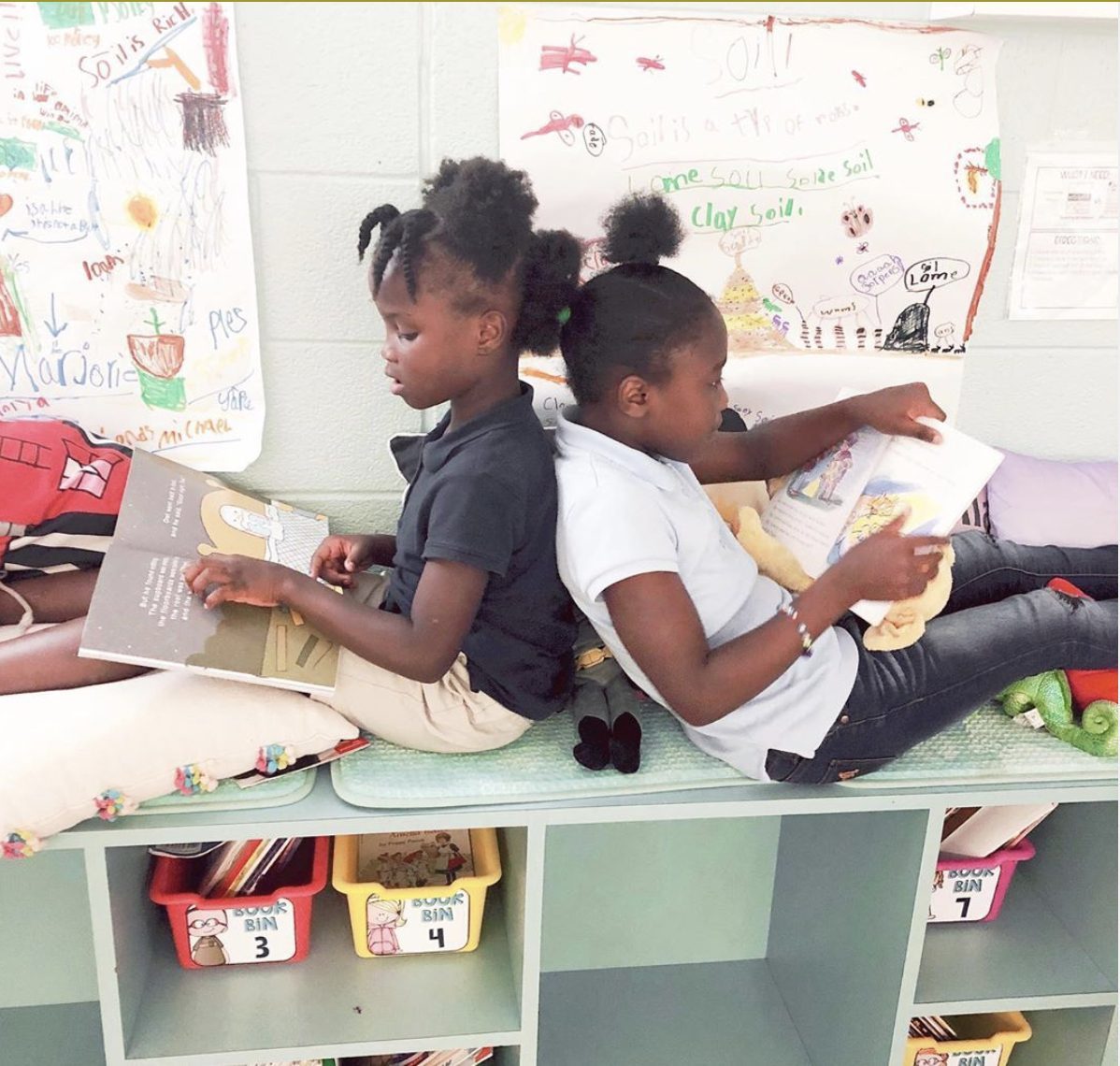 People often look at statistics and status' and use those as reasons not to be somewhere. I look at statistics a little differently. All of what I told you above is why I teach at my school. It's why I get up everyday and teach my heart out. It's why I don't have time for the cute stuff.
In my first year teaching, I was like most teachers, and very aware of the "perfect" Pinterest classrooms. Don't get me wrong, I love anything that is aesthetically pleasing….who doesn't?! More and more though, I was seeing too many "cute" activities and too little rigor. Activities that would get people to "pin, pin, pin" or "like, like, like," but none that had much substance to move our struggling readers.
I am lucky enough to work for one of the best principals in our county, and under her training, I have learned a lot about choosing rigor over looks. The experience of working for this amazing woman taught me how to properly vet materials for quality before giving them over to my students. I don't choose the craftivity; I rarely, if ever, even do them. Instead, I choose what I know is going to give my students the maximum instructional value, because our school just doesn't have the time to "fluff" anything up.
Filling the Phonics Gaps for Reading
This past fall, I was looking for something — anything that could help fill the gaps in phonics with my struggling readers, who were at least a grade level behind in reading. I was given the opportunity to loop to third grade with my class, and so I was well aware of the gaps that they had. I went into this year knowing the holes that would need to be filled, but not knowing HOW I was going to fill them.
Enter Secret Stories
Through countless search attempts, I stumbled upon the Secret Stories website and started reading all of the reviews. I was hooked. The minute I read that students were ASKING to learn about letter sounds and phonics patterns, I knew it was what I needed for my kids. And while the Secrets may be cute, they are all "meat" and no fluff! And so, unbeknownst to anyone at my school, I ordered the kit, put up the posters, and let the magic unfold! I call it magic because that's the only way to describe what happens once you let the "genie" out of the bottle and start telling the Secrets.
With the current status of our school, we are a revolving door of district, state, and management company personnel going in and out of our rooms on a weekly to monthly basis. We have extra trainings, new strategies, brand-new curriculum, and countless other responsibilities that all teachers have. I don't know about you, but I don't have time to learn one more routine, strategy, or program to implement in my classroom. My kids don't have the ability to take anything else in. THAT is why I love Secret Stories so much. It runs itself!
The minute I told my students the first Secret, and that NO ONE could know what I was about to tell them— especially all of those people in suits that kept coming in and out of our classroom—they were hooked! They have been begging for more phonics Secrets ever since!
If you were to come into my classroom, you would be welcomed by one of my favorite sights—our Secret Stories phonics posters! My classroom is all pastel colors, so this set was perfect. My kids use these posters ALL DAY LONG to reference how to both sound-out AND spell words words. (Ignore the feet in the first pic, as it was a long day! ;-)
Weaving Phonics Skill Instruction into Reading & Writing Across the Instructional Day
I wanted my kids to be thinking about the Secret phonics patterns outside of reading block as well, so we started "catching" the Secret sounds wherever and whenever we came across them throughout the day! This could be during a math lesson, during I-Ready lessons, or during our read-to-self time. Whenever they find a Secret, they can "catch" it and add it to our collection.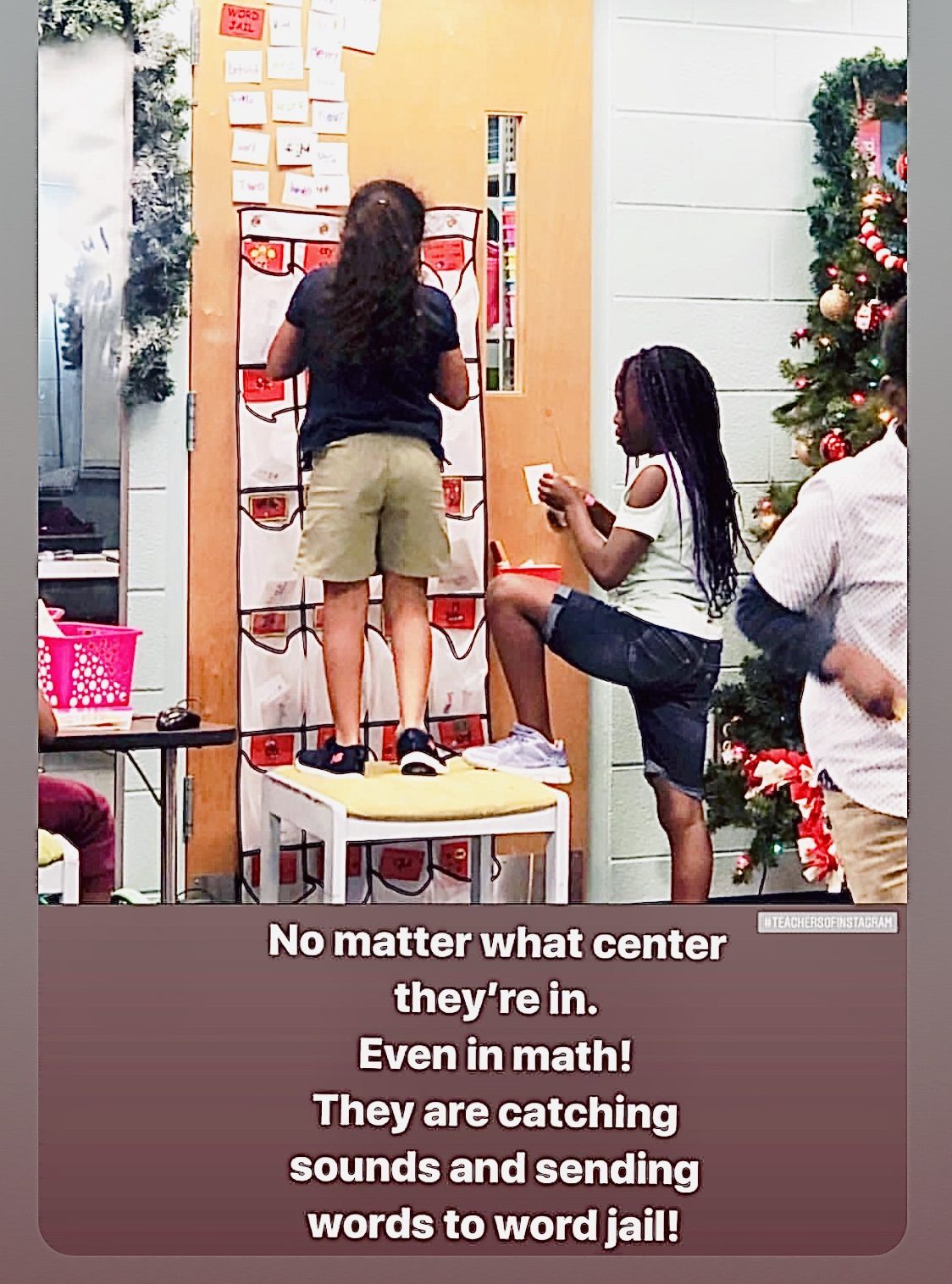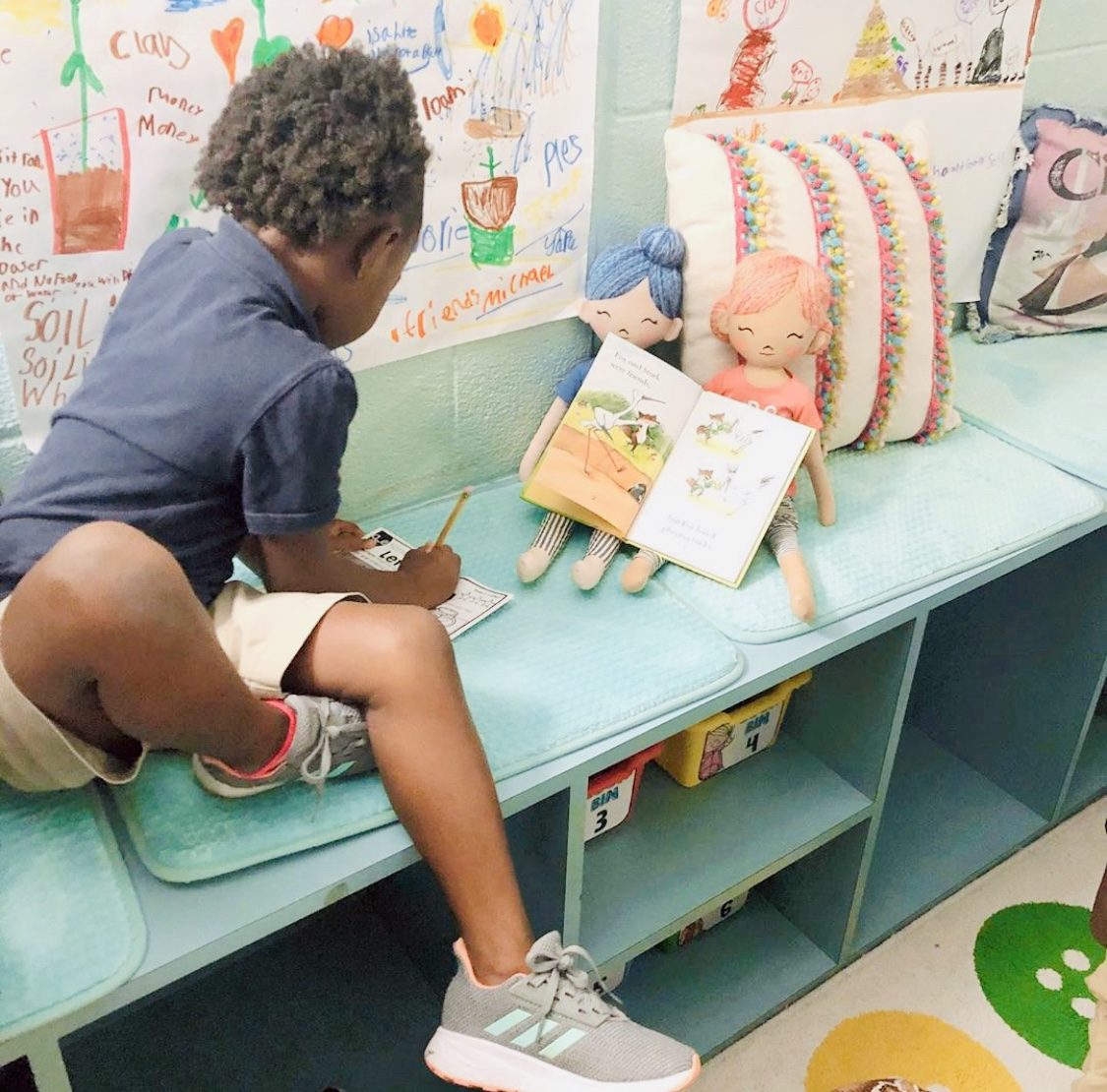 I bought a shoe rack, added the Secret Stories cards from the back of the book to each pocket, and on the side, placed a container for half-sized index cards and markers. This gives them everything they need to catch Secret phonics patterns and sounds during centers, small group, etc.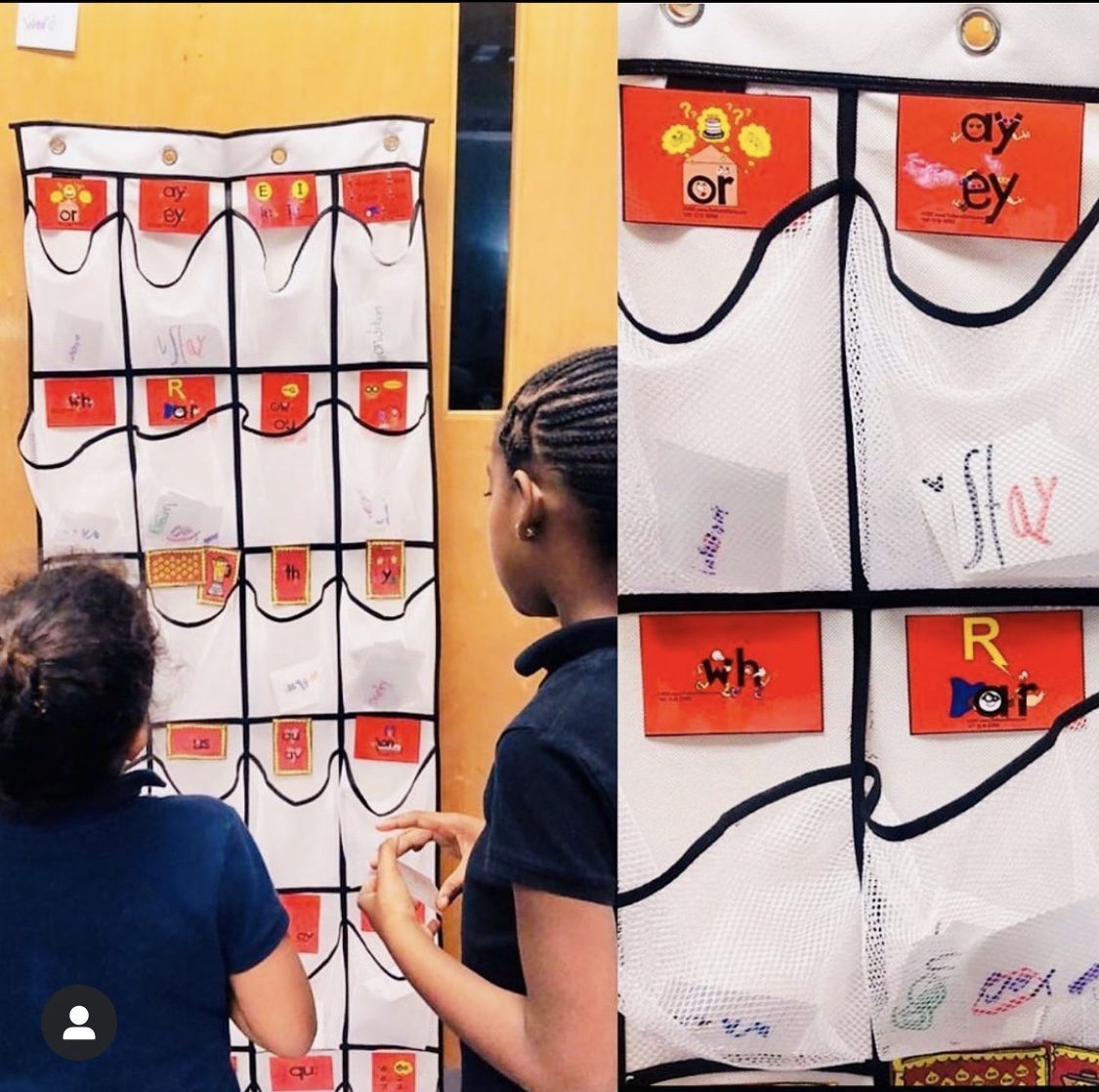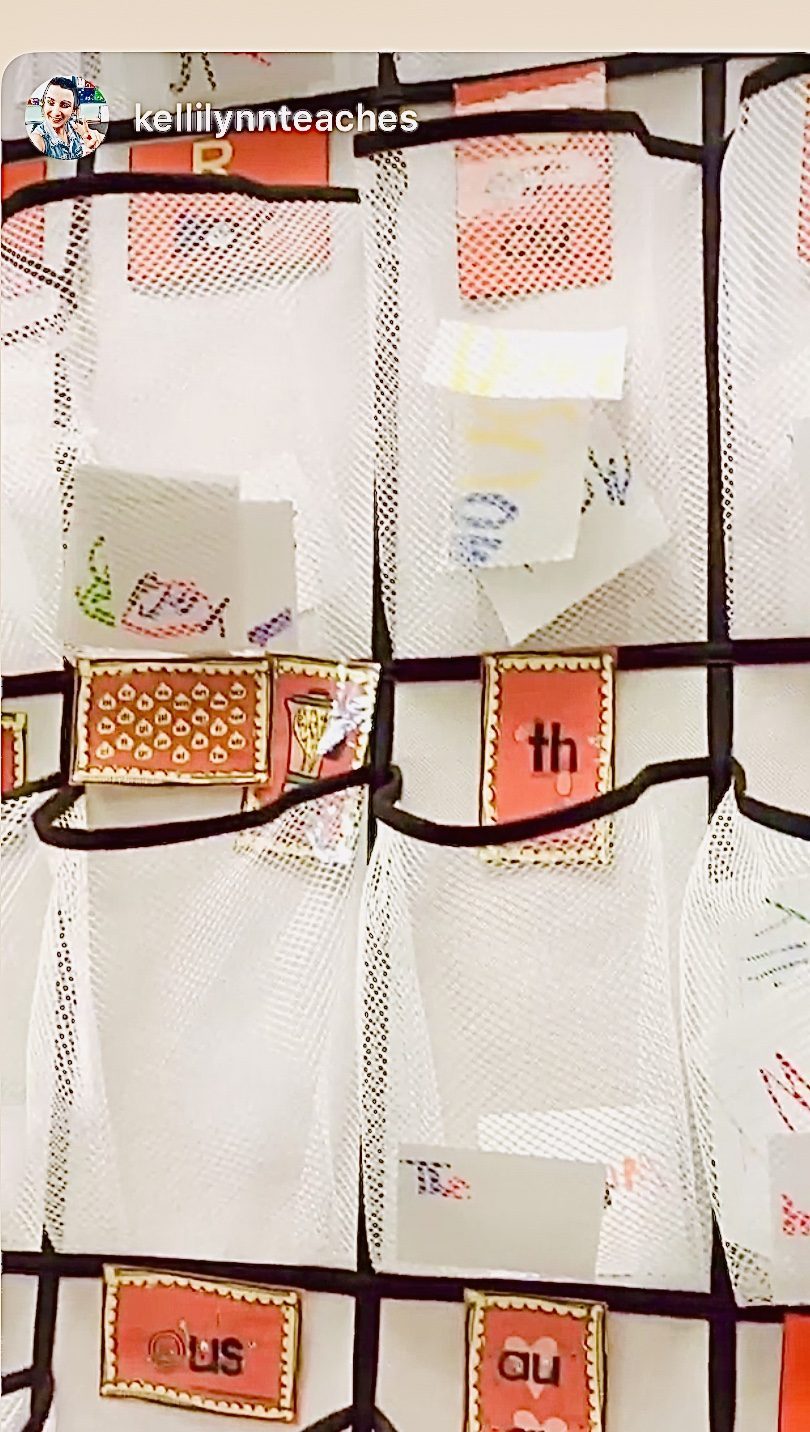 Watch the video below to see how we use this to "catch" Secrets!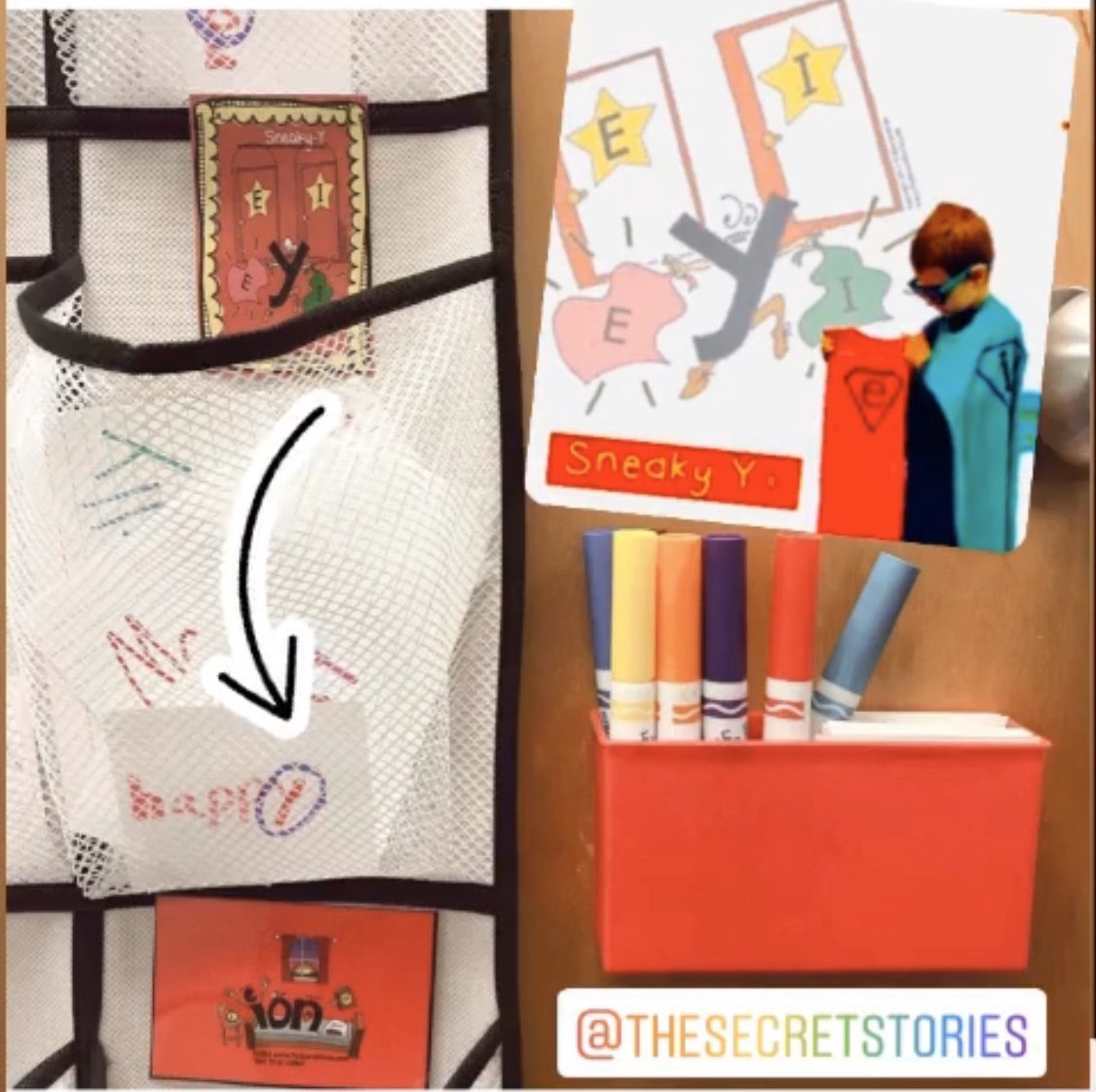 Small Group Reading Instruction and Assessment Prep
I also use the Secrets heavily during small group time. As I mentioned above, our school is in "turn-around" status, so it is incredibly important to fill as many gaps as possible in the primary grades before students move on to 3rd-5th. In small group, we have learning targets and success criteria for the skills we are working on. The success criteria helps my struggling readers to see what steps they need to take in order to master their "I can" targets.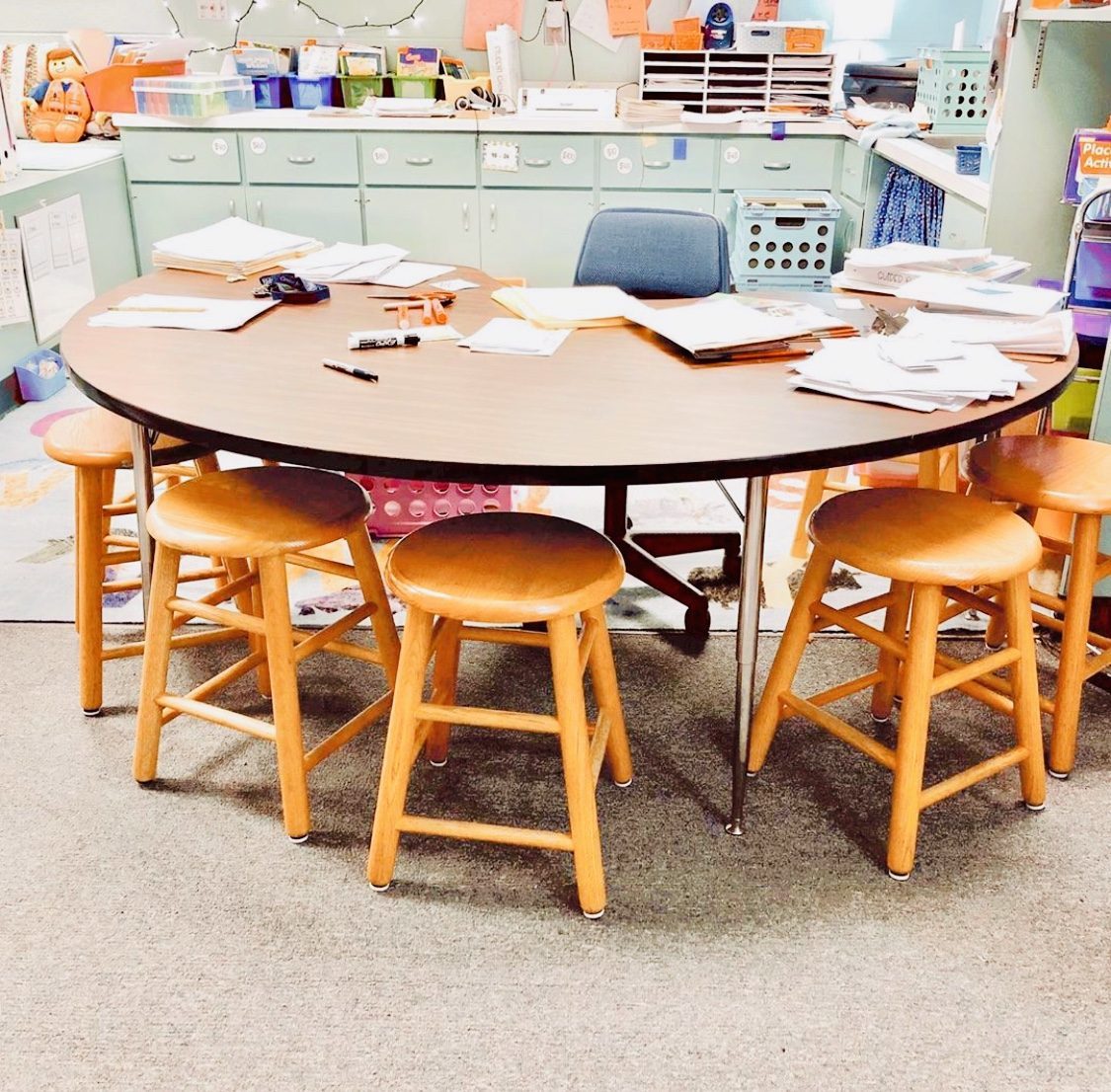 They know that they must achieve these smaller goals in order to obtain their greater goal. To that end, they rely on the Secrets when reading their word lists, as well as whatever they are reading for their weekly text.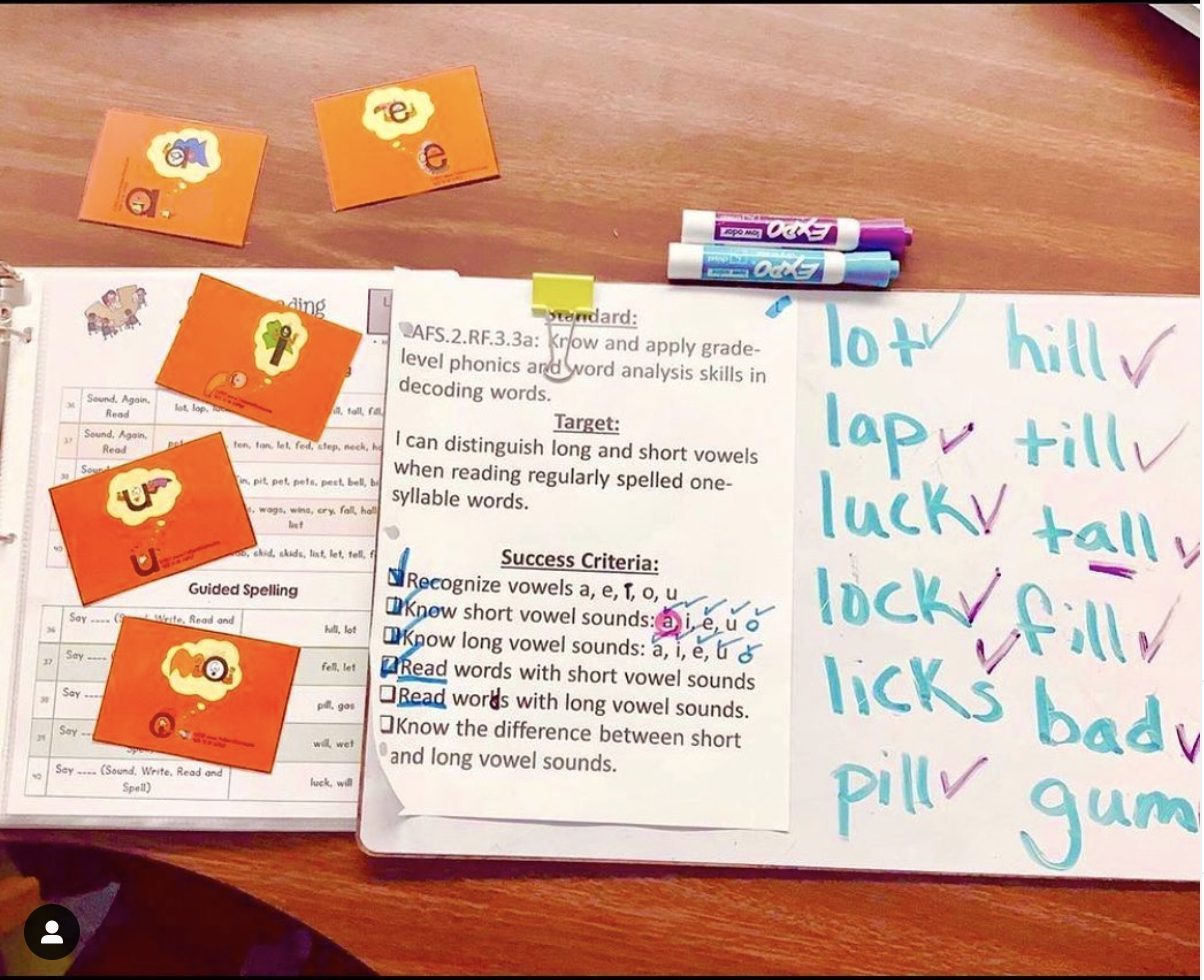 When practicing test-taking strategies, we use the Secrets to help identify the phonics patterns and figure out new words in the text. This helps them to become more familiar with the text before they read it.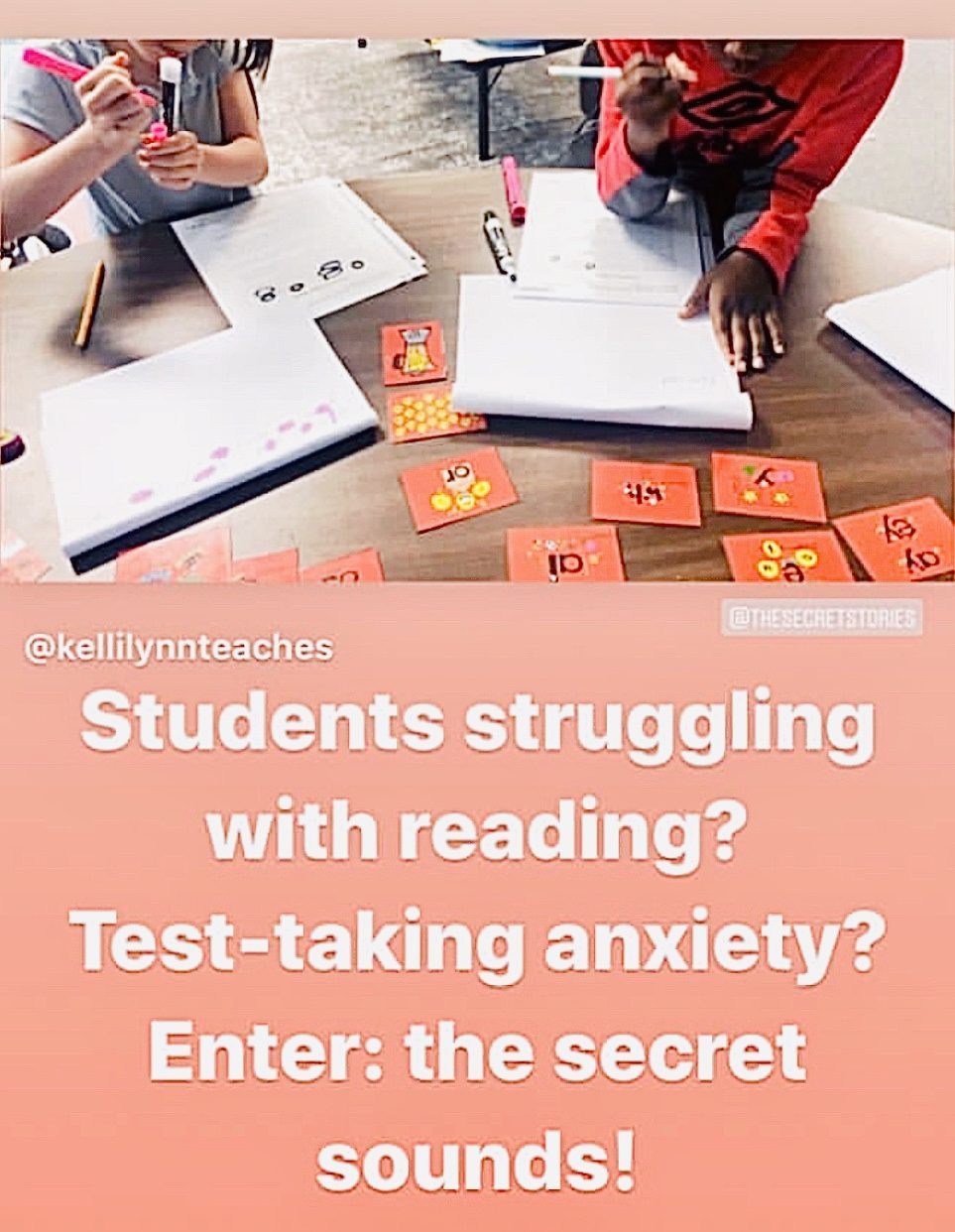 That way, when they are taking tests, they know to look for phonics patterns in unfamiliar words to help them. This makes them feel more comfortable when they working with more complex text, especially my struggling readers.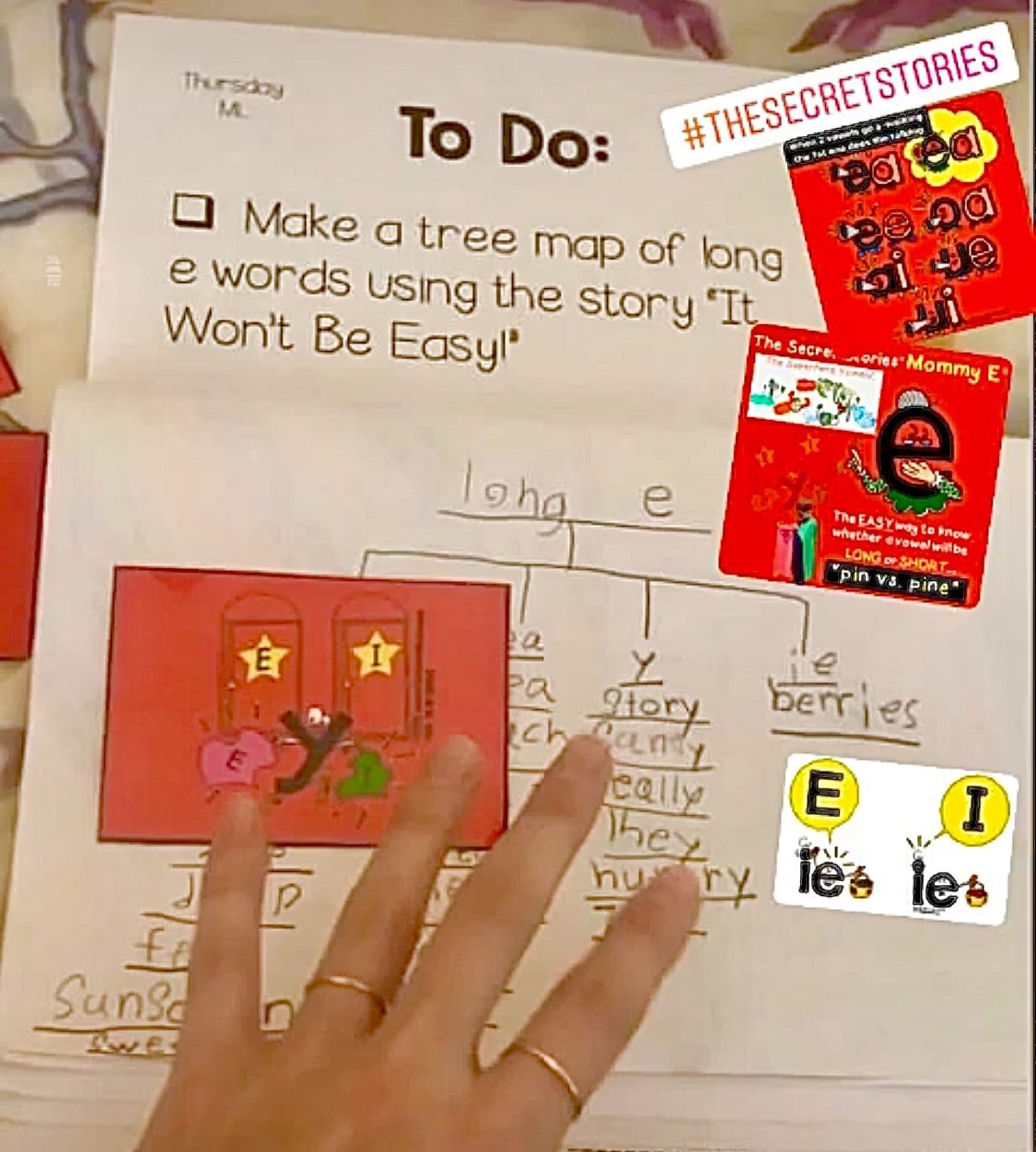 To see how we use Thinking Maps with Secret Stories, watch the video below.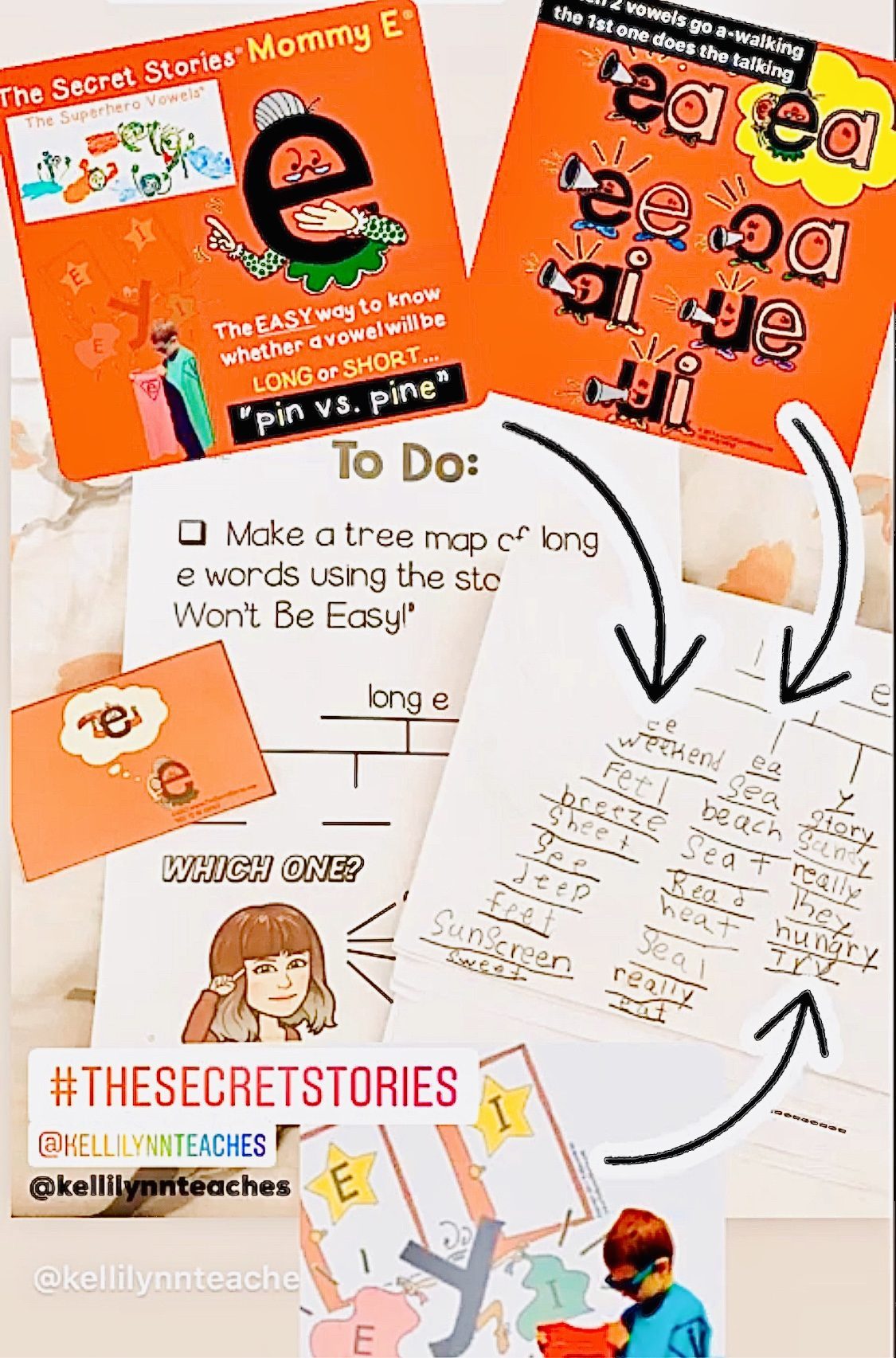 The Secrets have changed the way I teach phonics and, if I'm being honest, I will never go back to phonics-based routines in order to teach my students how to read. They do not need to memorize; they need to WANT to READ!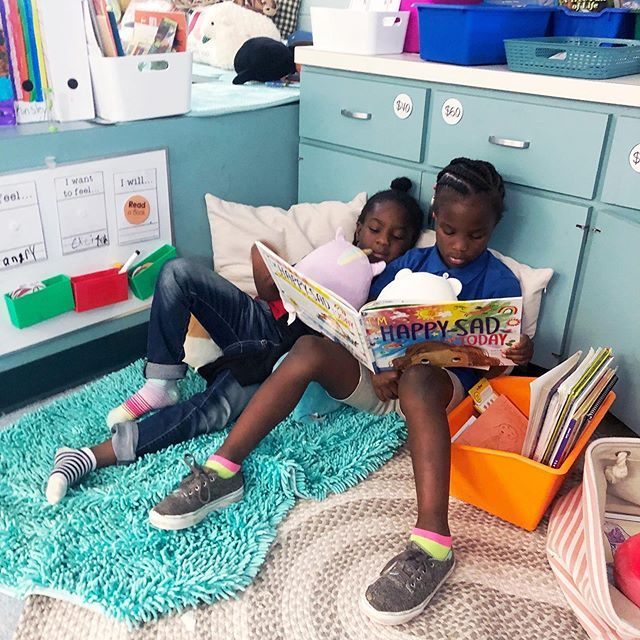 The Secrets have given my students a "need to know" the sounds, rather than me having to force them to learn them. Now, they are ASKING me to teach them….they want to know ALL of the Secrets!!
In a profession where we have no time for the cute stuff, the Secrets have found a way to be adorable AND rigorous. What an amazing accomplishment!
If you have any questions, or would like to reach out, you can find me in the Secret Stories® Support Group on Facebook, as well as on Twitter and Teachers Pay Teachers.
Happy New Year!
Kelli

From Learning to Read, to Reading to Learn: A Third Grade Update
HELLO SECRET STORIES ……AND HELLO THIRD GRADE!  🙌🏻😍🙌🏻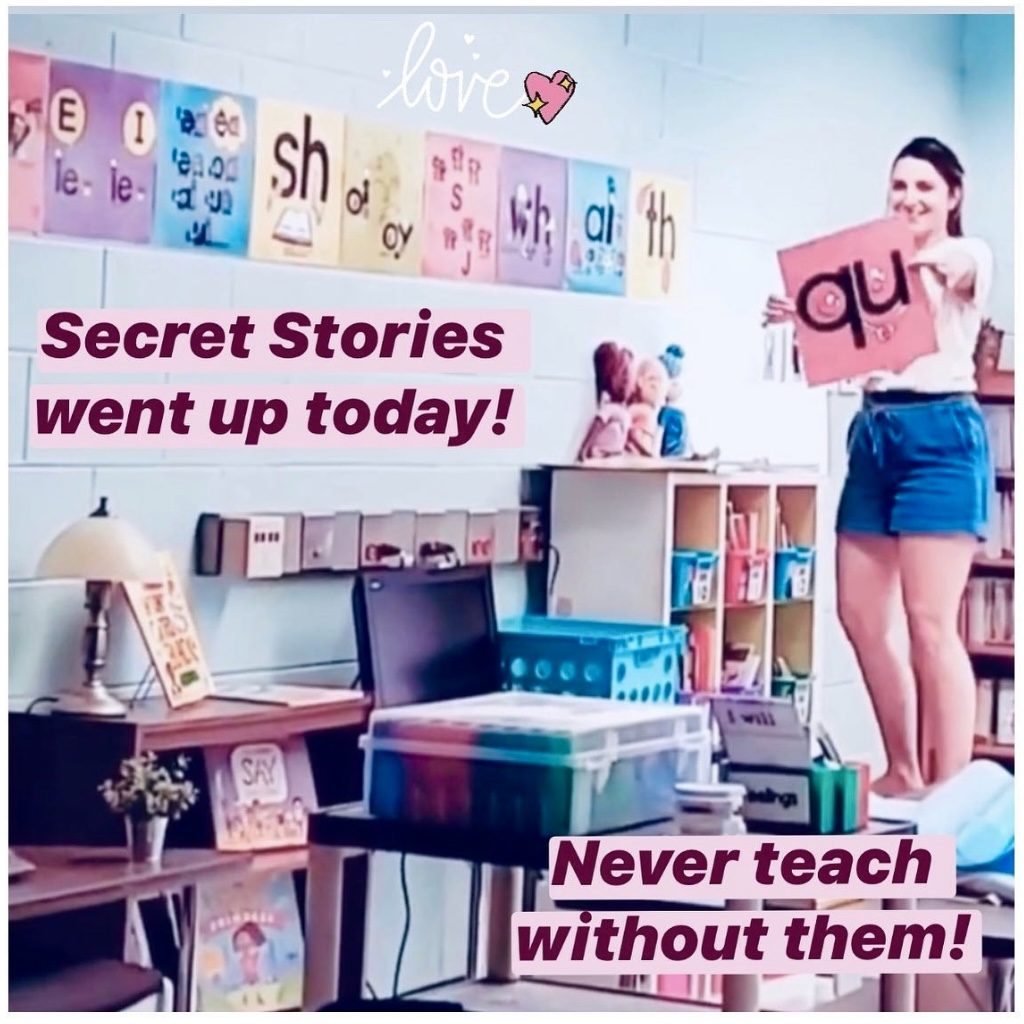 I had been going into my classroom with my teammate to get things set up. While we didn't know what this year will look like, setting up our classrooms has brought a much needed peace.  Just getting my Secret Stories Sound Wall up felt 👏🏻 so 👏🏻 good 👏🏻!
The Secret Stories are the keys to our reading, and they mean everything to me as a teacher. After using them for the first time last year, I will never go back! It is the best investment I've ever made for my classroom and my students' learning💗 ….. not to mention my own learning as a teacher of reading.
Since last year's blog post, I have looped on to third grade with my class. I am happy to say that, due to my students' success in reading last year, there are now other teachers at my school who have caught "Secret Stories-fever" and are now using the Secrets with their students, as well.
The older kids get, the more they want you to just tell them how to spell words. Having not been with my class for six months, given our early release last spring due to Covid and summer vacation, I've had to to remind them to use the Secrets they know to spell words. For reading, this is a non-issue, as they just look at the Secret sound wall to decode the words, but for spelling, they often have to choose between two or three different ways to spell the sound.
In late September, I asked my students to take notes on a story, focusing on the main character, their feelings, their motivations, and their actions. Each student wrote what they thought the character was feeling, and what they believed had motivated their actions.
When I looked at this particular student's paper, I was absolutely ELATED!
She had written the words "geelous," and I knew immediately which Secrets she'd used to figure out that spelling! She clearly had command of the ge/gi/gy and /ous/ Secrets. And while she didn't spell the word jealous exactly right, her ability to "build" that word demonstrated her ownership of the phonics skills that were in it — skills that could be easily used to read ANY words with these Secrets in them!
After telling me the word that she'd written, I commended her for using the Secrets she knew to spell it. Then we made a comparison of "geelous" and "jealous" on the board. Seeing her use the /ge/ Secret for the /j/ sound, and then correctly spell the ending with the /ous/ Secret just made my teacher-heart explode!❤️
And it's still September….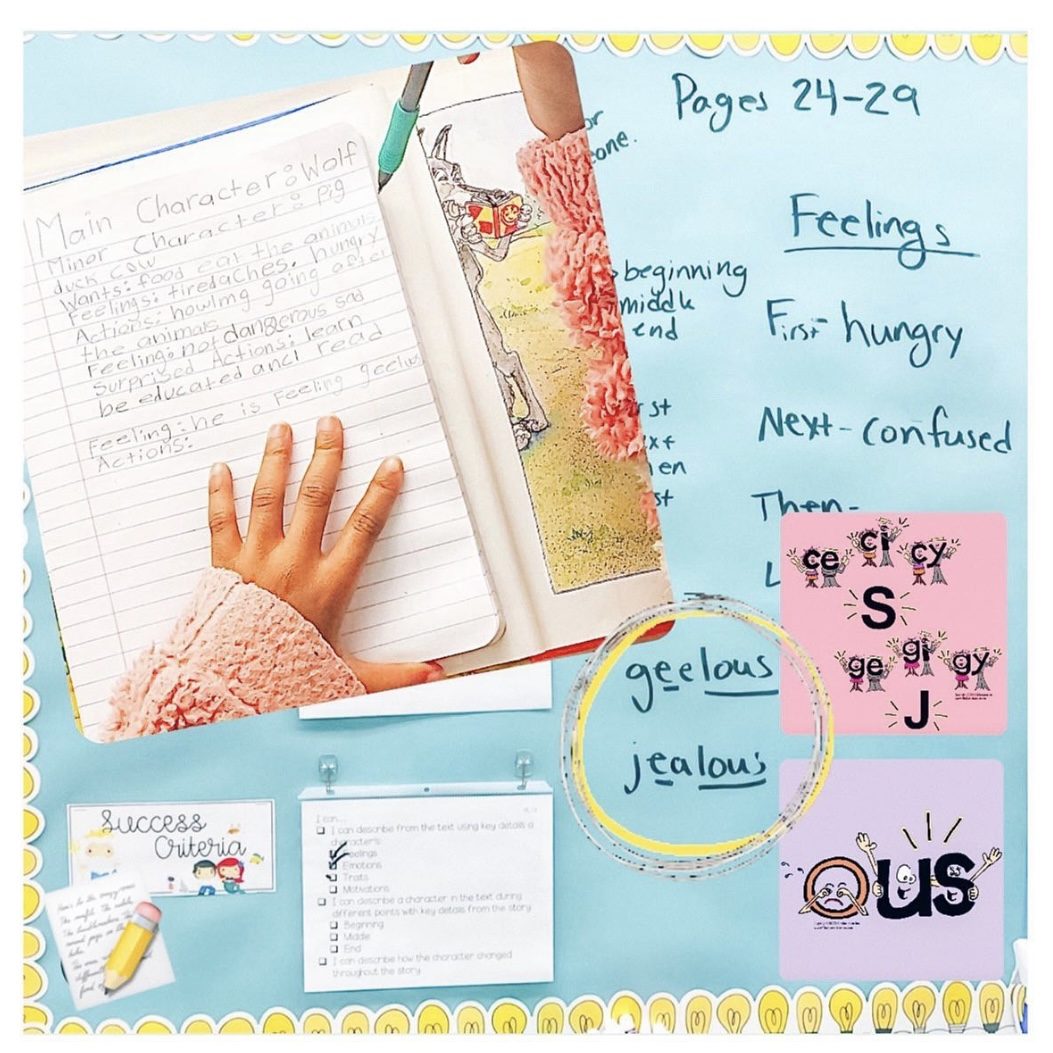 Before I close, I want to share something that Katie and I worked on together to help students notice and use the Secrets to read and spell in remote learning lessons (as well as in literacy centers, whole group, and small group classroom instruction in the physical classroom next school year). They are "universal" task cards that work with any text and any grade level and can be used over and over again, making it easy to target specific skills/ Secrets on an individual, whole, or small group level. They are also helpful for differentiation, given that they can be paired with any text – from guided readers, to poems on the board, to math directions — they will get your kids  searching for Secrets, no matter what they are reading!
Here is little sample batch that you can download and try, so you can see how they work. There is also a video down below that shows the complete set, which are available here.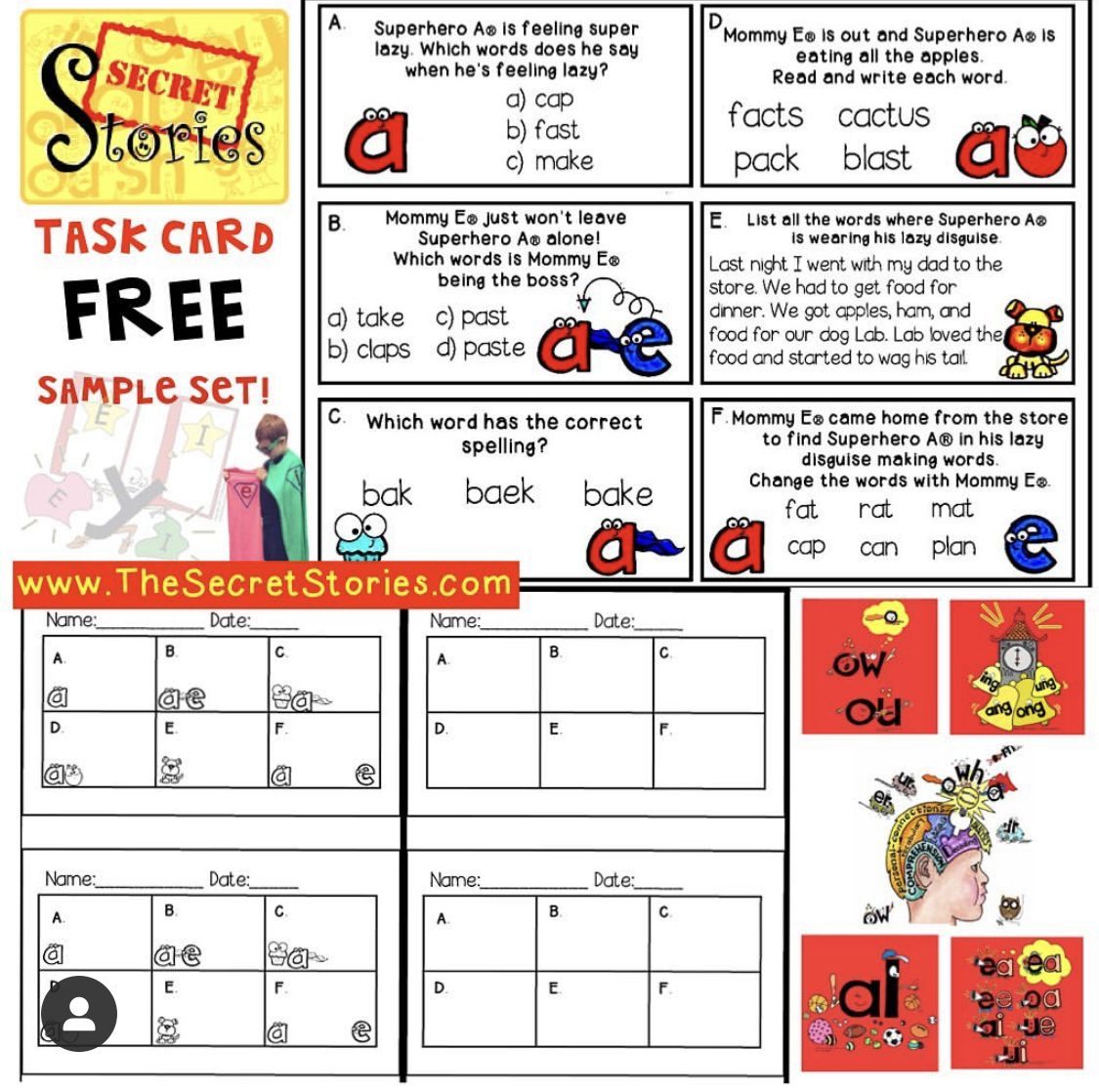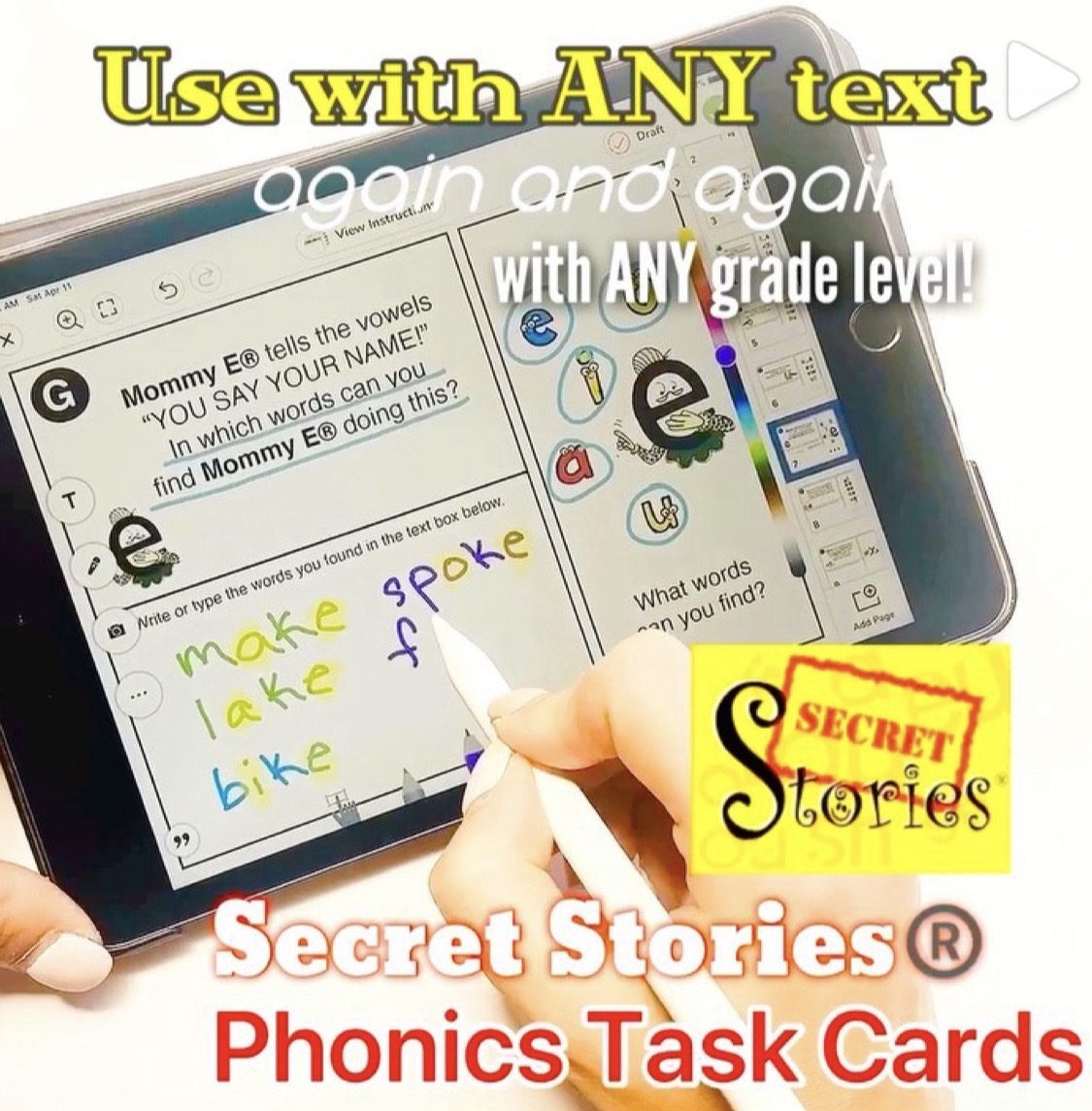 For the complete set of Secret Stories® "Universal" Task Cards, click here.
https://www.thesecretstories.com/wp-content/uploads/2020/01/kelli-lynn-2nd-grade-writing.jpg
1053
1053
Katie Garner
https://www.thesecretstories.com/wp-content/uploads/2018/07/Secret-Stories-Phonics-Method-Logo-1-copy.png
Katie Garner
2020-01-06 00:11:14
2021-01-31 18:09:08
Teaching Struggling Readers in a Title I "Turn-Around" School