I love watching the kids use our Secret posters on the wall to read and write whatever they want. It's amazing what our youngest learners can do and how easily they can do it when we just give them the tools they need and let them 'play!'
Sound Walls, Word Walls and the Science of Reading 
The purpose of a sound wall is to clearly represent the connections between speech and print in a way that students can easily understand and use as a source of reference to read and spell words. It is a way to organize and display the different sounds (phonemes) heard in speech and the spelling/phonics patterns (graphemes) that represent them in print.
With advancement of new research on the science of reading, there is a clearer understanding of the roles that phonetics and phonology (i.e. "symbol to sound" relationships) play in beginning reading and spelling. Because learning to speak happens long before learning to read, teaching the connections between the letters on the page and the sounds they represent in speech is critical.
Unlike a word wall, which organizes words in alphabetical order so that students can find and copy them, sound walls are organized by sounds alongside the letter patterns that represent them.
The biggest difference between the two is that word walls give learners access to only a limited number of words, whereas sounds walls empower them with ALL of the phonics "building blocks" needed to read and spell ANY word. However, in order for students to actually USE a sound wall to independently read and spell, the "sound-to-print" connections represented must be obvious and easy to understand—even for a five-year old!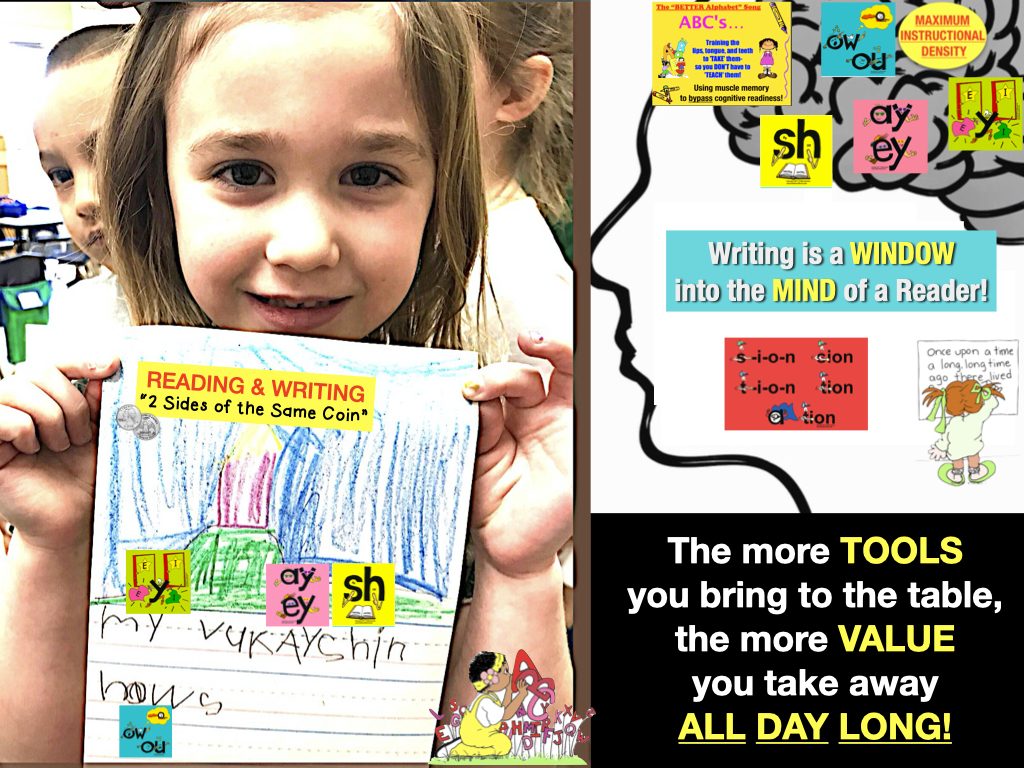 This is exactly what a Secret Stories® sound wall is, as while the Secrets explain the sounds letters make when they get together, the sound posters are what help them remember for independent reading and spelling.
In just one glance, students as young as kindergarten can instantly identify the sounds that the phonics patterns represent, and then use them to read and spell words. Rooted in brain science, Secret Stories® target "universal" social-emotional understanding by connecting letter behavior to kid behavior, making sounds easily predictable — even for kindergartners. The Secret posters are a ready-made sound wall that even that earliest grade learners can independently reference to read, write and spell.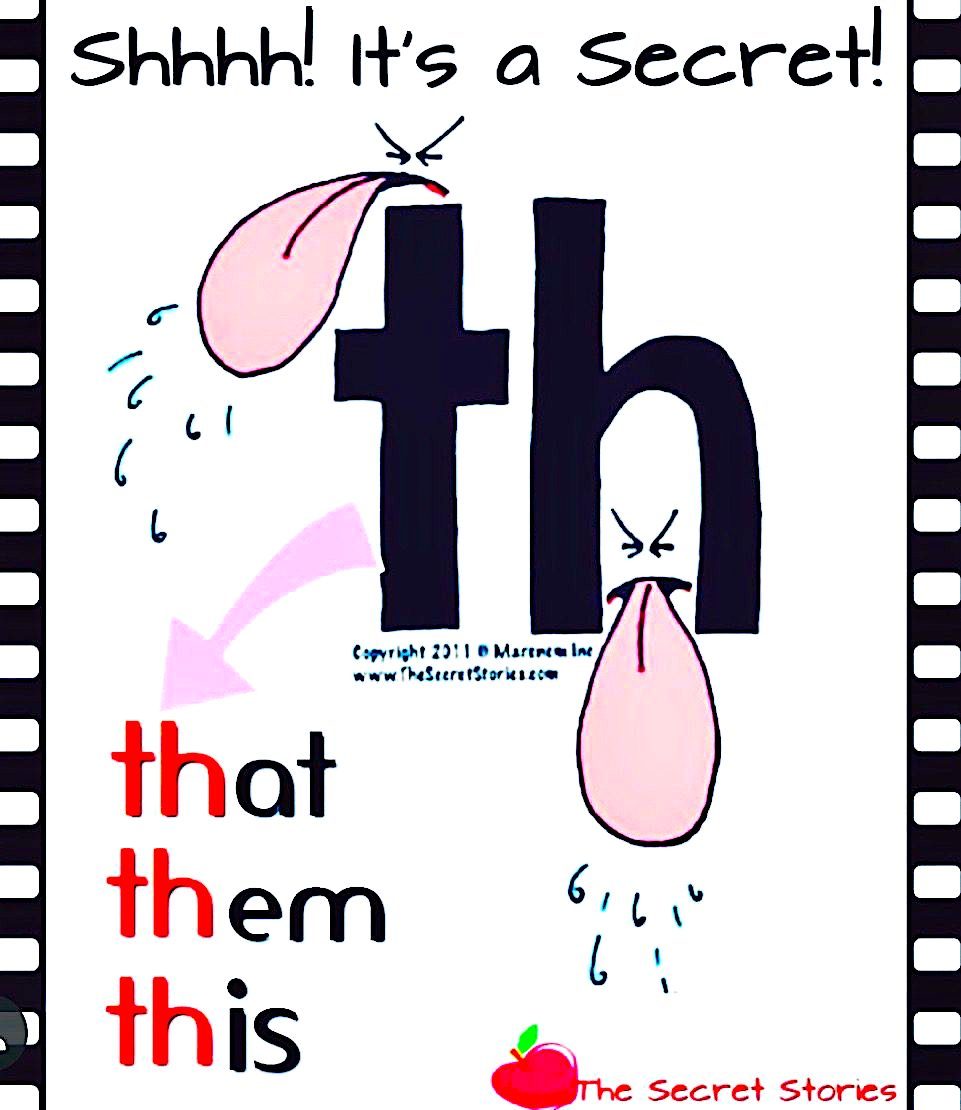 How to Work Smarter, Not Harder
"The Secrets are so versatile and work great with our district-required sound wall. The kids reference the Secret Stories posters constantly to figure out words. The Secrets are the 'backdoor' in for sure!"
Working Harder
"The (mouth picture/articulation) sound walls are proposed as memory supports, reminders to kids about how to articulate the proper phonemes (language sounds) for the proper graphemes (letters and letter combinations). …… as a practical memory aid, they're weak (more useful for the teacher as a guide to presentation than to the kids as a guide to reading words).

I guess the idea would be that when a student comes to a challenging word, he/she could go to the word wall, find the right combination of graphemes and examine the pictures of the articulatory apparatus in the hopes that replicating that shape would lead to proper sounding out of that word."

"My take? That's far too cumbersome as a memory aid — about as practically useful as the lists of 3-cueing clues that some teachers provide: If you come to a word you don't know, look at the picture. If that doesn't work, read to the end of the sentence….. The problem is that these steps are neither much like real reading nor practical as efficient scaffolds. Memory aids need to be easy to access or people just don't use them."  —Dr. Tim Shanahan  
Working Smarter
Alternatively, Dr. Shanahan explains that using embedded mnemonics to remind students of the phonics sounds actually improves learning, based on the research.  
"Across various studies (Ehri, 2014; Ehri, Deffner, & Wilce, 1984; McNamara, 2012; Schmidman & Ehri, 2010) it has been found that such embedded mnemonic pictures can reduce the amount of repetition needed for kids to learn the letters and sounds, with less confusion, better long-term memory, and greater ability to transfer or apply this knowledge in reading and spelling.

If one relies on data – rather than reasoning – the answer is kind of a no-brainer — it is a good idea to use embedded mnemonics. It looks like, at least with regard to this feature, your previous program was better than the new one."

"When it comes to teaching letters and sounds, no question about it, use embedded mnemonics. They work."  —Dr. Tim Shanahan
Targeting "Backdoor" Routes for Accelerated Learning
Aligning Phonics Skills with "Universal" Frameworks of Experience and Understanding
While the Secret Stories® posters on their own are an ideal sound wall, they can also be used in-tandem with any existing sound wall or reading/phonics anchor charts, helping to simplify and streamline the sound-symbol connections. This is because the Secrets align with what kids already know, providing a faster and more efficient route for learners.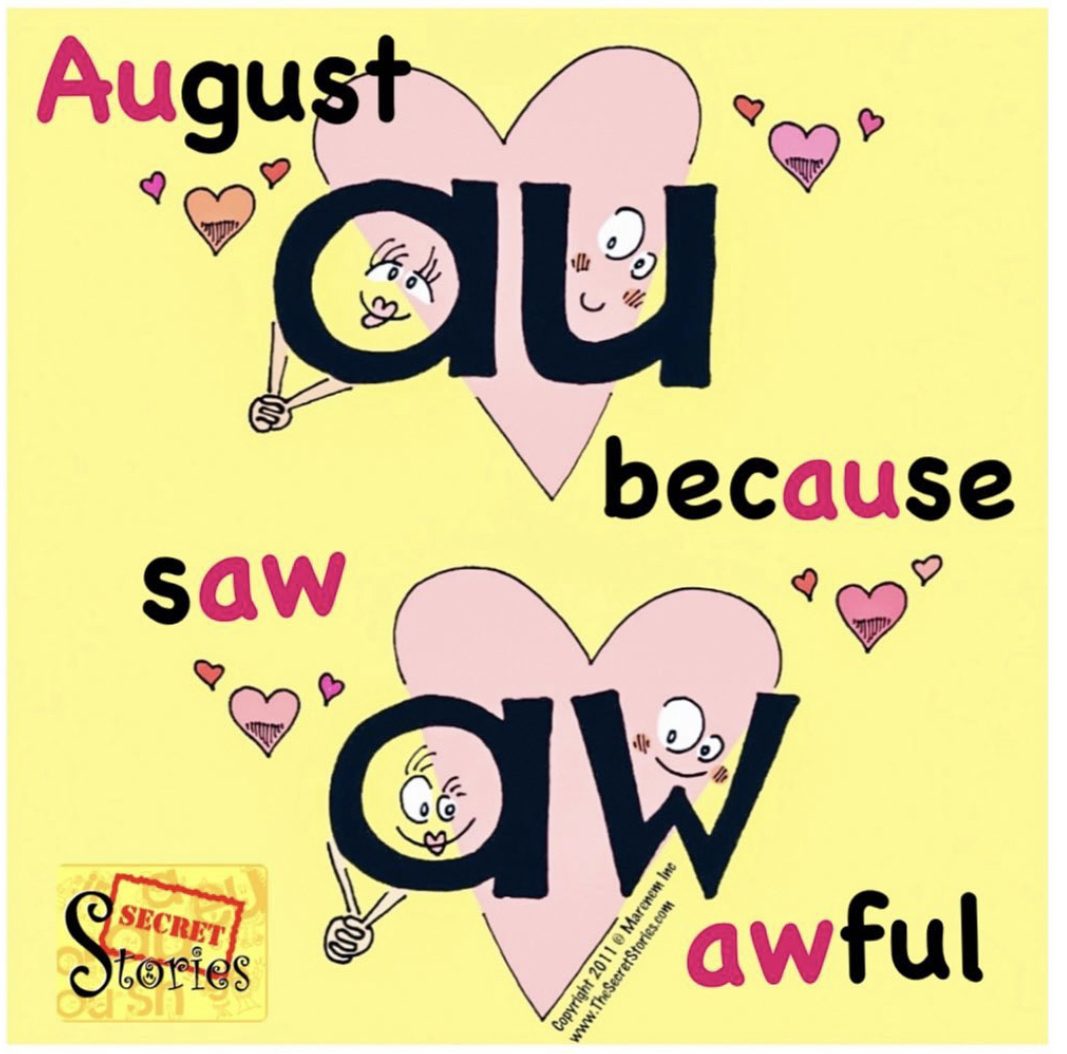 …..rather than relying on "underdeveloped" auditory and cognitive processing centers for skill mastery.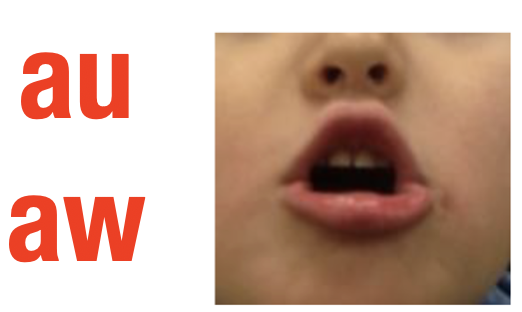 This is especially true for teaching vowel sounds. They can be easily prompted with emotion-based cues that literally "land" learners in the correct sound — as opposed to relying on inherently weak areas for early (and struggling) learners, which include: developmental/cognitive readiness, language processing, auditory discrimination and articulation capability. It's so much easier and faster to just sneak these skills through the brain's social-emotional "backdoor" and avoid these learning "landmines" entirely. (The same goes for accelerating mastery of the individual letter-sounds with the Better Alphabet® Song — which uses earlier-developing, muscle memory to fast-track mastery in 2 weeks to 2 months, while at the same time, telling Secrets!)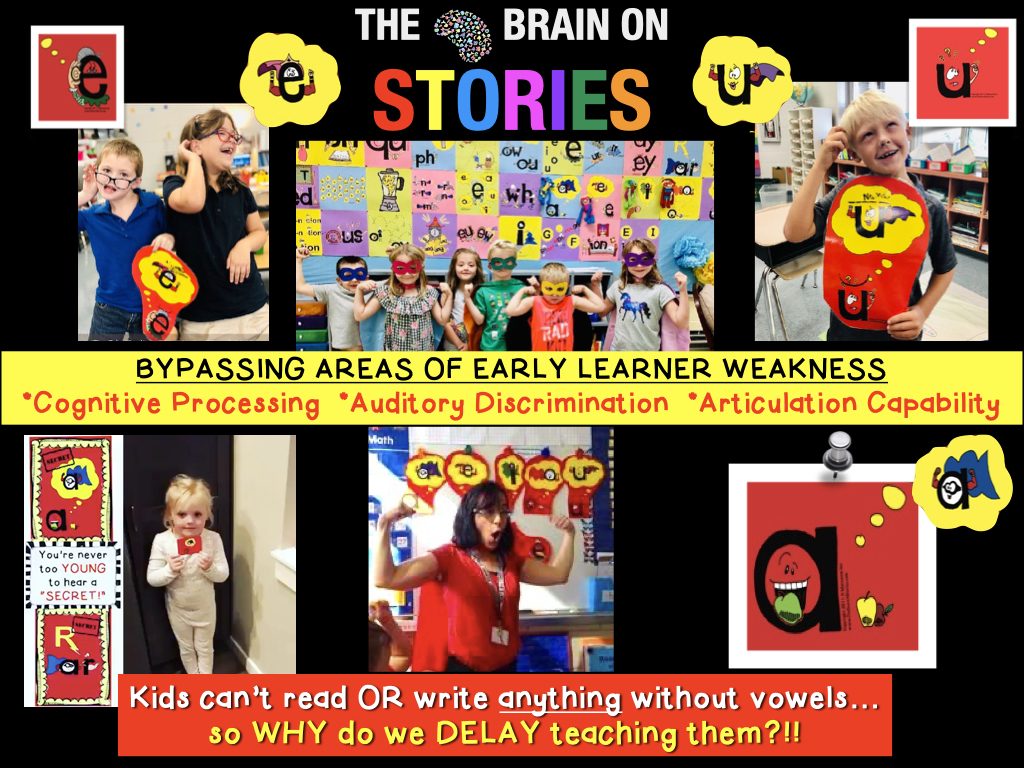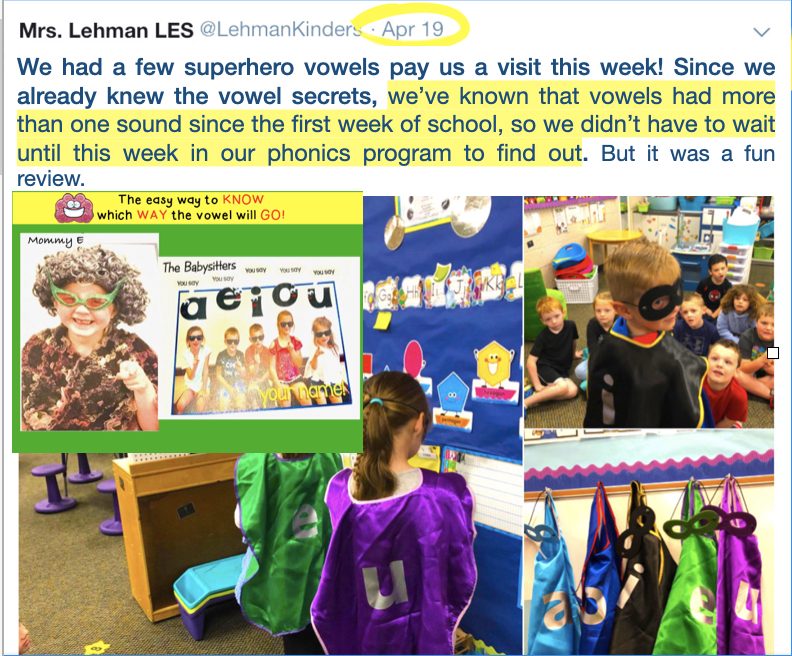 Likewise, incorporating the Secrets with sound wall displays that use picture cues for words (rather than sounds) is also extremely helpful. For example, the picture of a saw on the card below depicts the sound of the au/aw spelling pattern. The picture of a girl on the card further down below depicts the sound for the  er/ir/ur spelling patterns. These "word-based" picture cues are commonly found on most phonics posters and sound wall displays, yet they add extra and unnecessary steps that can be difficult for some learners — especially very young learners and non-native English-speaking (ELL/ESL) learners.

This is because using them requires students to first recognize what the object in the picture is, and second, have the vocabulary to name it. Third, they must understand the
alphabetic principle
of letters coming together to represent sounds in words. Only then will they be able to properly segment the sounds that they hear (step 4) so as to successfully identify
which
sound actually corresponds with the letters/ phonics patterns on the card (step 5).
Similar to vowel sound acquisition (above), each of these additional steps rely on inherently weak areas for early (and struggling) readers: developmental readiness, cognitive processing, auditory discrimination, articulation capability, etc..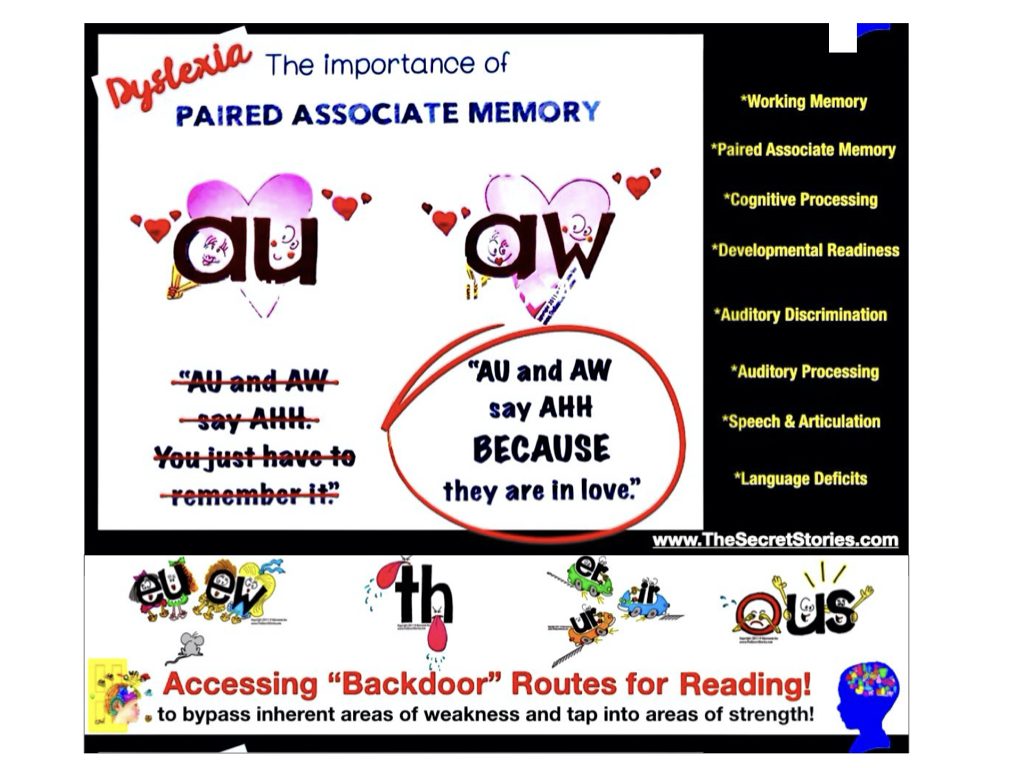 Additionally, there is the added spelling confusion that can arise for learners when seeing all three sounds — er, ir and ur — alongside the picture of a girl, as only one actually represents the correct spelling of the word girl.  Likewise, the same visual confusion would arise with learners seeing both au and aw to represent the sound heard in the word saw.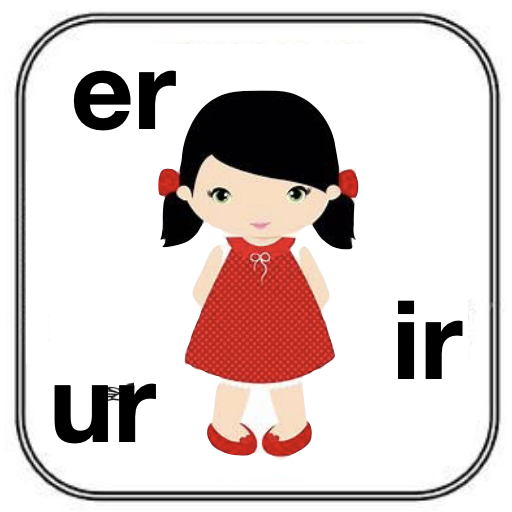 And then there's the problem of learners knowing which sound the picture actually represents — the initial, medial or ending sound. This can be especially difficult for beginning readers and ESL students who are often still learning individual letters and sounds and focusing more attention on initial and ending sounds. All of these reasons help to explain why, with traditional reading instruction, it takes 3-4 grade level years before learners acquire the "whole" phonics code needed to read and write.
Fast-Tracking Phonics Pieces of the Reading Puzzle
The pieces of the phonics code are like the pieces of a puzzle. Every piece is important. The more pieces you have, the easier it is to see how those pieces fit together and make sense.  The fewer pieces you have, the harder it is to see how they are connected, and the less it makes sense. Not to mention that it's no fun to play with a puzzle that's missing half the pieces! Seriously, what would be the point?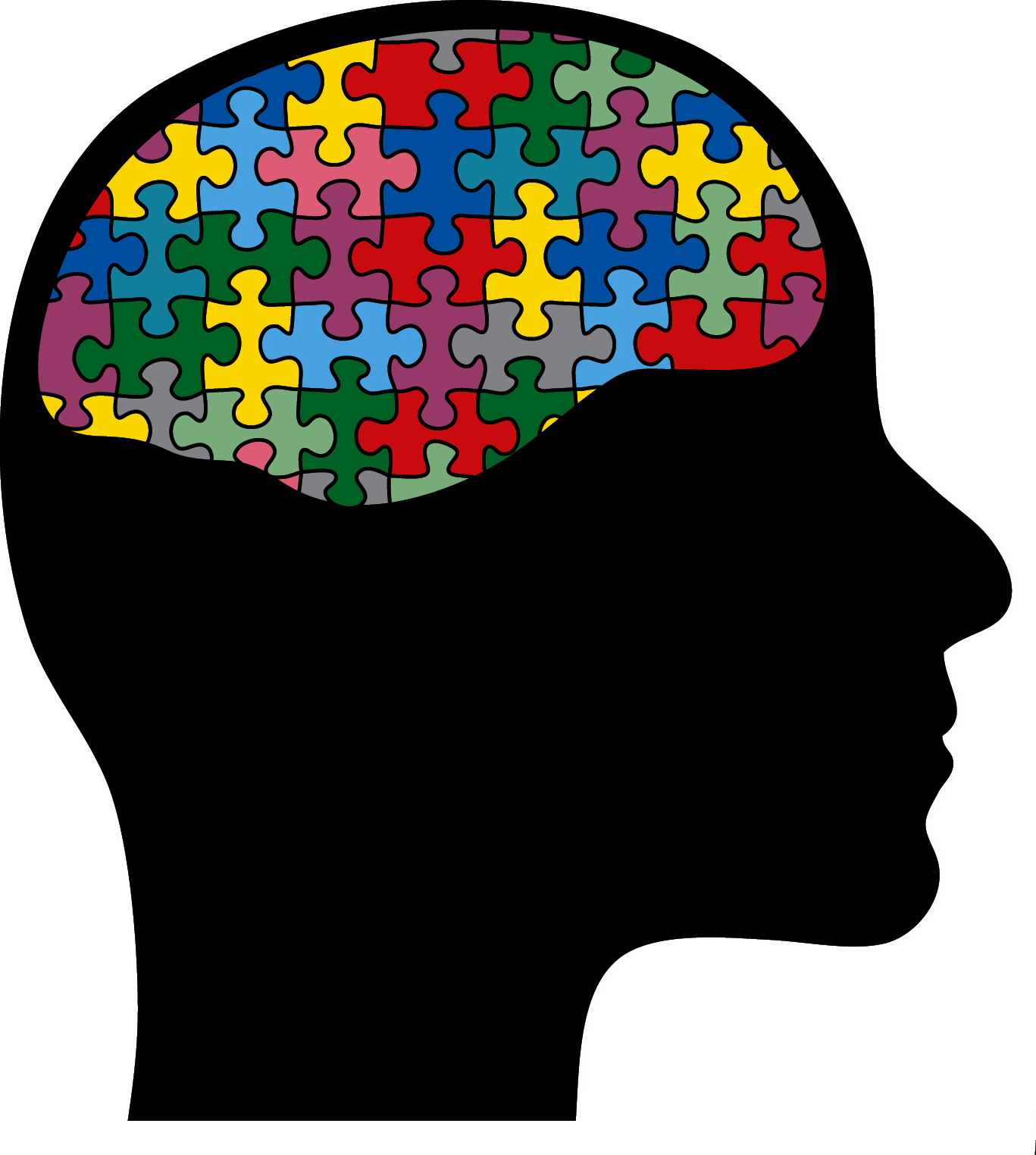 Like the pieces of a puzzle, each piece of the phonics code is important. The more pieces kids have, the easier they can put them together and actually use them to read and write — and the more motivated they will be to do it! That's why it's actually harder to go slow when teaching phonics for real reading and writing! And with the Secrets, you don't have to.
Kids need as much of the phonics code as possible, as soon as possible to "power-up" skill-transfer to daily reading and writing — the ideal place to hone them! Only then can learners begin to make sense of text that's all around them across the instructional day. That's why it's critical to hang up ALL of the Secret Stories® posters on Day 1, as this ensures a comprehensive sound wall with access to ALL the code kids need to read and write!
The Secrets work with any existing reading curriculum or phonics program to fast-track more of the code kids NEED to read and write. Taking advantage of early developing, social-emotional centers in the brain, Secret Stories® crystalizes the connections between sound and print to empower beginning readers and writers. t's a simple formula really….. the more phonics Secrets kids know, the more words they can read and write!
I started teaching The Better Alphabet™ Song on Day 2 of school in August. I put all of the Secret Stories Posters up on Day 5.
On Day 6 my life changed.

I told a Secret, and from that moment on, my kindergartners wanted to know more and more and more. They were finding those Secrets everywhere! I had a student who entered into our class with no real gusto for learning letters or to read, according to his parents. This student became obsessed with looking for Secrets on the wall, finding those patterns in text, and writing them down. He would literally get a blank piece of paper and copy all of the Secrets he knew from the posters on the wall.

He would ask everyday if we could learn a new Secret, and if he saw any letter patterns in words that were on a Secret poster,  watch out! He had to learn it. I would have been impressed had he been the only one, but it was every student in the class! They all wanted to know the Secrets!

Writing is where I began seeing the most notable change. Students were drawing speech bubbles for an animal writing project in late September. Inside the speech bubbles were the words "meow" for cats, "hoot" for owls and "nay" for horses. Those tricky phonics sounds that my students typically did not even hear in words were now being incorporated into their writing using the Secret posters on our wall. They referenced them constantly to read and spell. My students didn't just "know" the secrets, they were owning them!

In reading, we assess students three times a year using FastBridge to determine which need reading interventions. My students were tested and I did not have one student qualify as needing intervention. The Reading Team was curious and wanted to know more about the Secrets. We've just completed the second round of testing, and again, none of my students were in need of intervention help. I have taught kindergarten for 14 years and this has never happened.

My students continue to excel in reading and writing, and I am happy to report that all of my students know 100% of upper and lowercase letters, as well as the sounds associated with each letter symbol, thanks to the Better Alphabet™ Song  (even the child who came in knowing no letters and only yelled at me when I met him).  And it's only January!

During parent teacher conferences, the Secrets were a conversation that kept coming up. Parents wanted to let me know how impressed they were that their child already knew about blends and digraphs. They wanted to tell me how often their child comes home and shares the latest Secret. The parents were loving the progress that they were seeing just as much as I was.

Today they earned a celebration, and the idea that my students came up with (on their own) was to eat a popsicle, watch a Curious George Episode, and dress up as a Secret Story.

I am attaching a picture of me as "Mommy E" and a group photo that we took!

You can see a real joy for learning on the faces of these children, who are better because of your passion to make the reading and brain science accessible to teachers, and applying a creativity to make strategies that work!

Angela Wolfe, Kindergarten Teacher
Sound Wall = A Brain Based Phonics "Buffet" 
Imagine going to a buffet, only to be told that items would be served one at a time, with the waiter deciding "what" you can have and "when" you can have it.  This would effectively turn your buffet into a restaurant, defeating the whole purpose of why you go to a buffet in the first place, which is to take what you need with no waiting! At a restaurant, you're at the mercy of the waiter or waitress who gets to decide "what" you can have and "when" you can have it.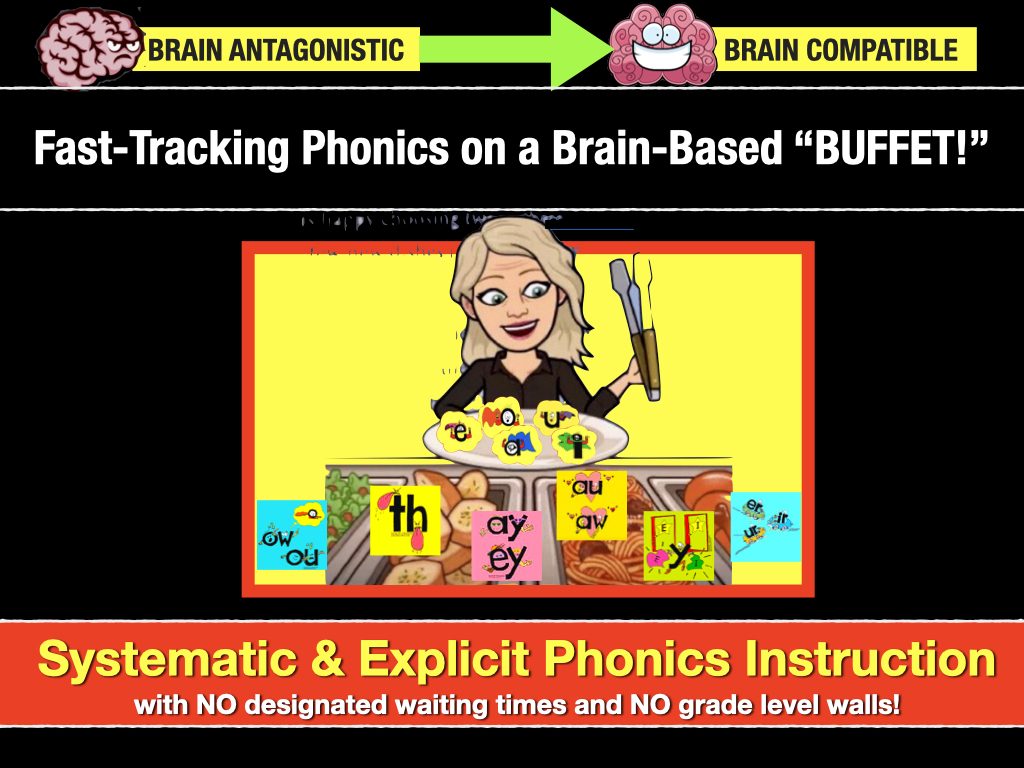 Reading & Writing Across the Entire Instructional Day

Text is
everywhere,
which means so are Secrets! With a Secret Stories® Sound Wall, students have access to whatever they need to read and spell words across the instructional day. That means that kindergarten and first grade students don't have to memorize all of the
sight words
with phonics patterns in them they haven't been taught. Instead, they can learn the Secrets they need to easily decode them, regardless of which grade level scope and sequence they're "supposed" to be on!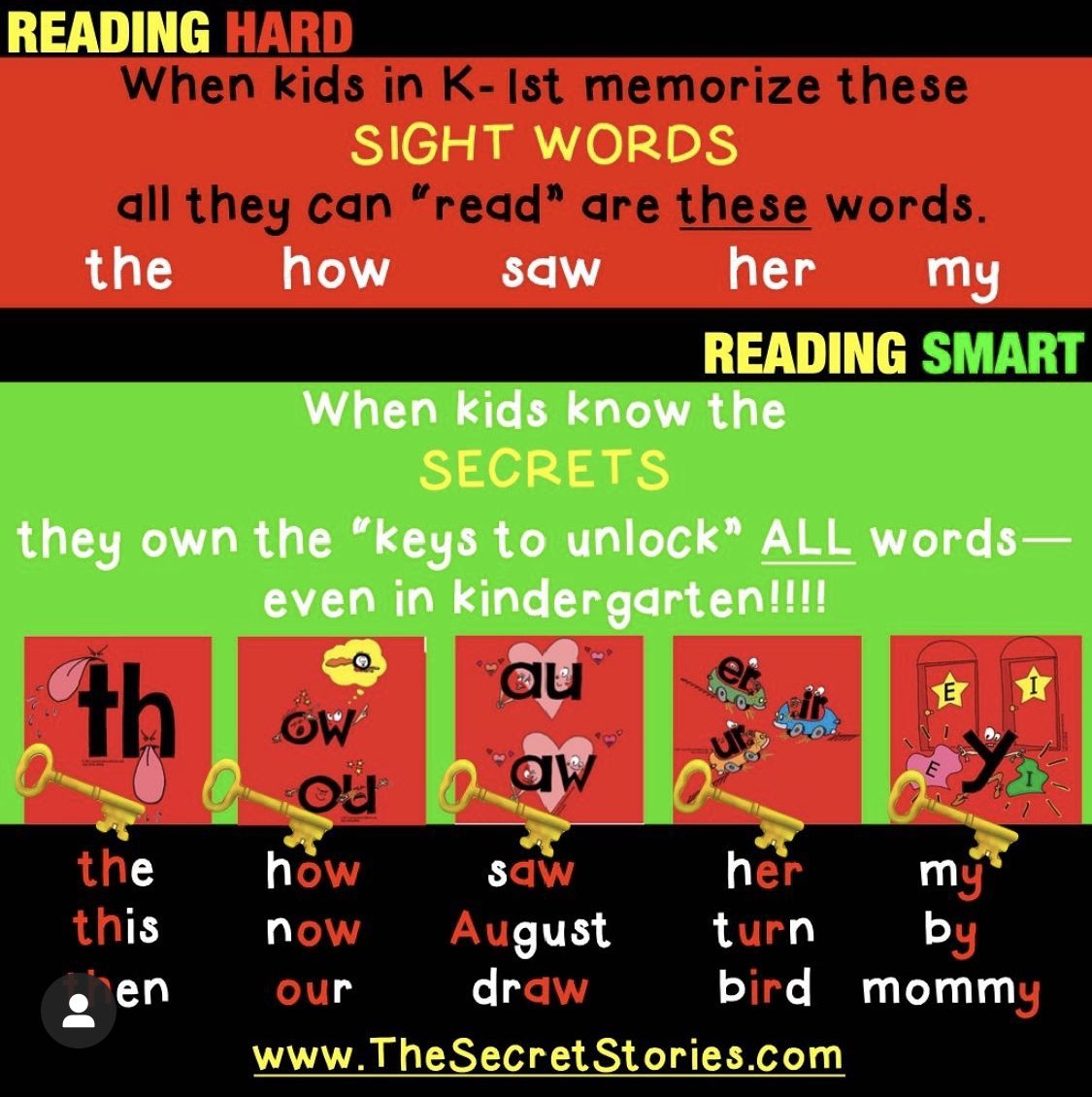 And with virtual learning, kids need access to the Secrets/ Sound Wall outside the physical classroom — wherever and whenever they are reading and writing. The Porta-Pics are an easy and inexpensive "portable" sound wall that kids can reference at home or anywhere outside of the regular classroom or resource classroom.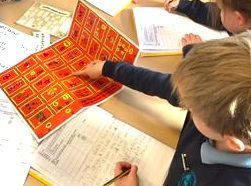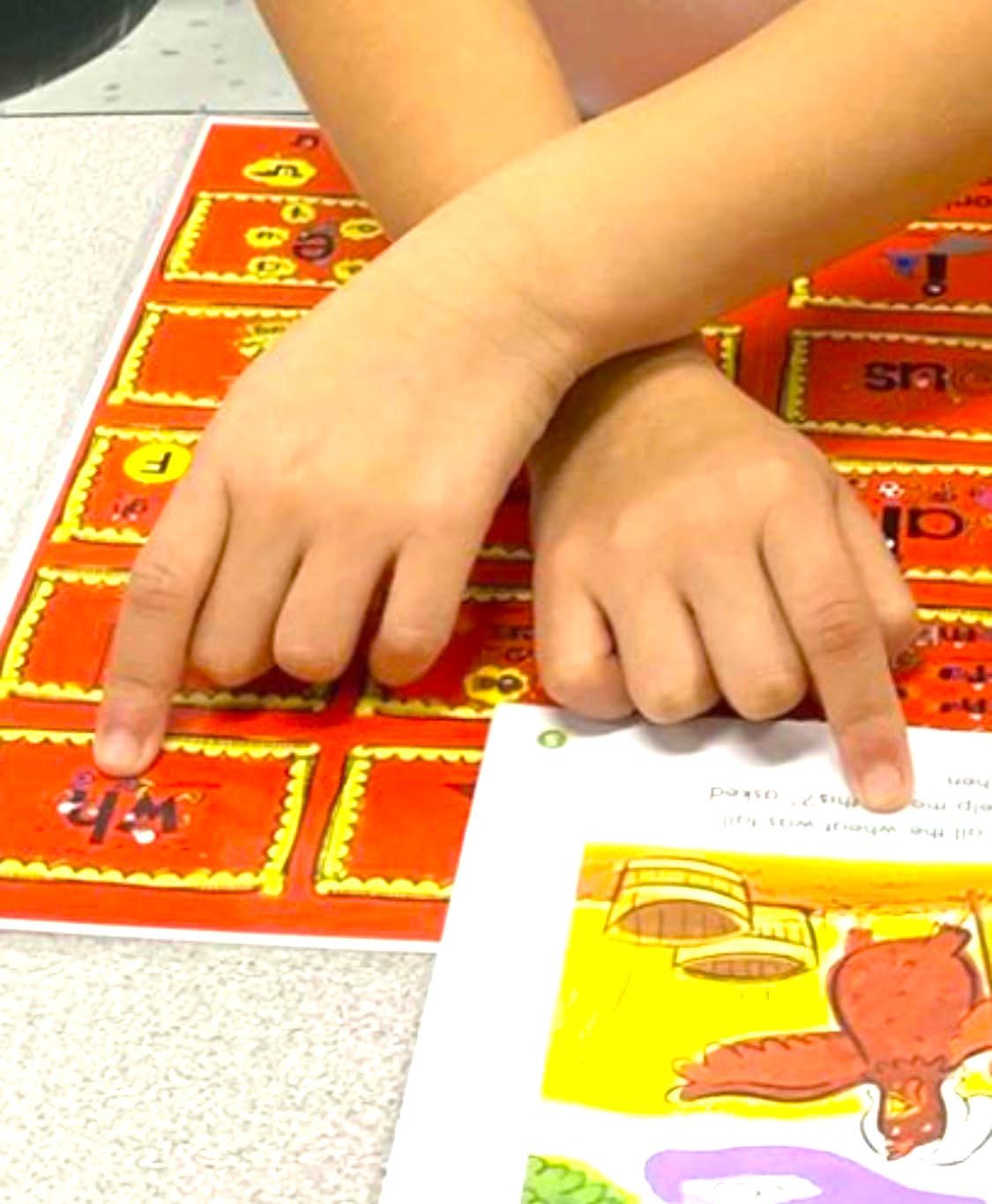 Prompting the "Need to Know" for Learner-Driven Instruction 
Secrets make things important to kids, fostering a "need to know" for prioritized learning and marking information for memory in the brain. Secret Stories® transform the phonics skills kids have to learn into "secrets" they want to know! And the more they know, the more they want to know….and they're all on the Secret Stories® Sound Wall, just waiting to be discovered!
https://www.thesecretstories.com/wp-content/uploads/2015/08/secret-stories-posters.jpg
1150
1150
Katie Garner
https://www.thesecretstories.com/wp-content/uploads/2018/07/Secret-Stories-Phonics-Method-Logo-1-copy.png
Katie Garner
2021-01-28 22:31:45
2022-07-14 10:48:42
A Secret Sound Wall for Independent Reading, Writing & Spelling