Dyslexia, Reading, Phonics & the Brain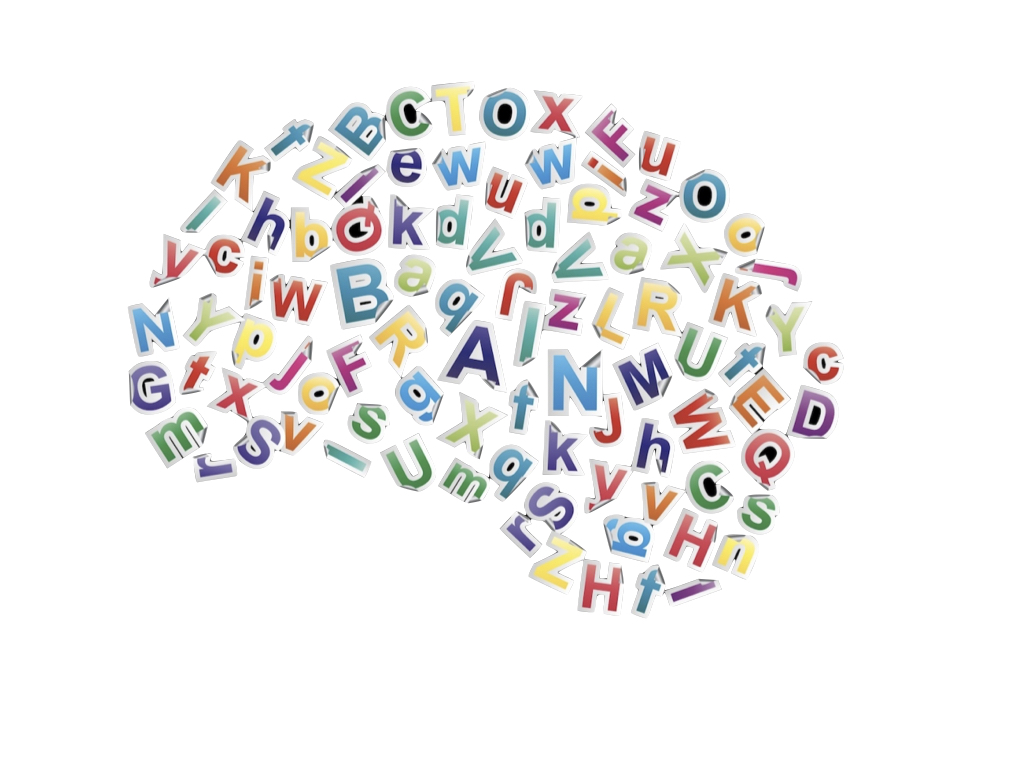 Dyslexia
So what is dyslexia? Dyslexia is a specific learning disability that is often genetic, and that is neurological in origin. It is characterized by difficulties with accurate and/or fluent word recognition and by poor spelling and decoding abilities. These difficulties typically result from a deficit in the phonological component of language. Dyslexic learners find it difficult to recognize and process letters and sounds accurately and automatically, and can also struggle with paired associate memory and/or orthographic memory. (For more on dyslexia, what it is, and what it isn't, click here.)  It's a neurological, often genetic disorder that makes
Some researchers in the field, however, believe that dyslexia is not always organic, but the result of ineffective reading instruction and a lack of phonics skill acquisition at the earliest grade levels. Regardless, the specific learning challenges, deficits and observed behaviors are very similar, as is the need for instruction to circumvent the inherent areas of learner-weakness and tap into alternative areas of strength. And these learners have many areas of strength! Dyslexia does not affect intelligence, as most students with dyslexia are of average or even above-average intelligence.
Dyslexic children, as well as dyslexic adults, are often the quintessential "backdoor" learners—looking for effective "work-arounds" to solve problems, and often exhibiting high levels of creativity in doing so. For dyslexics, the "front" door might be closed, but the backdoor is WIDE open!
They may not move from "A" to "B" to "C" as per the traditional learning path, but they somehow find a way….even if it means having to skip "B" entirely, circle "F" twice, and then work they way back around to "C!"  Traveling these unconventional paths allows them to observe more, think differently, be creative and build tenacity.
The key to helping dyslexic learners struggling to read is to provide them with an easily accessible, backdoor approach, so as to accelerate access to the phonics skills needed to read and write, and from the earliest possible grade levels.
The answers lie in the brain science.
(Before reading on, learn more about "backdoor" skill-access for struggling readers, here.)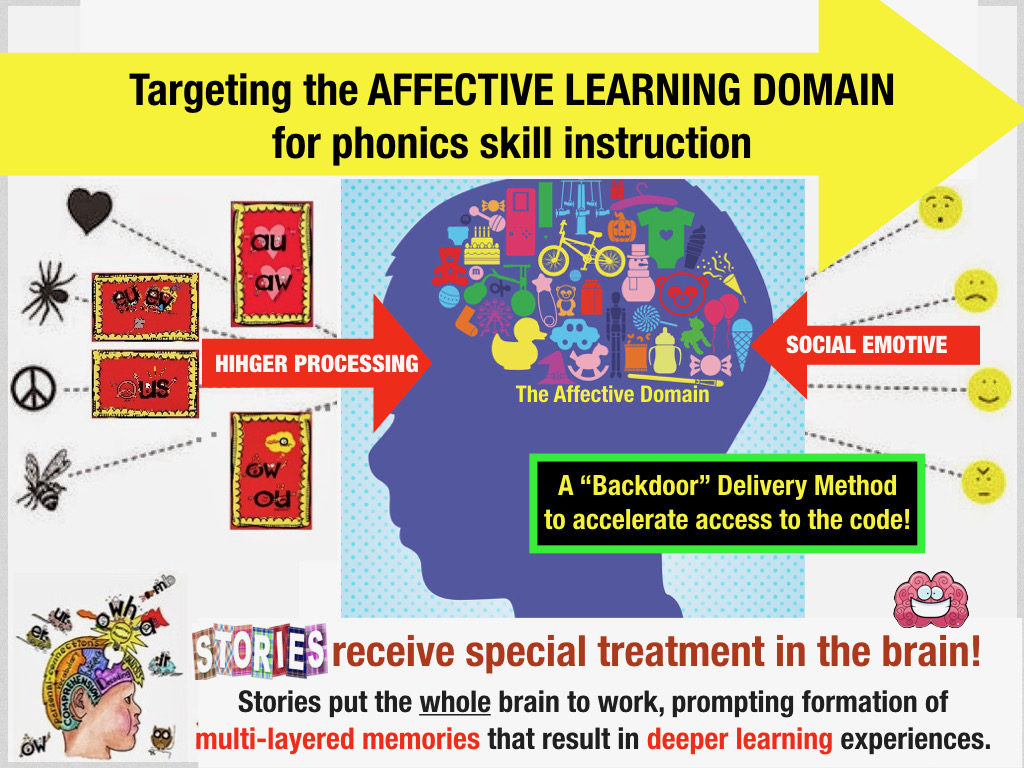 Reading Intervention for Dyslexic Learners
Beth Guadagni M.A., a Learning Specialist at The Yellin Center for Mind, Brain, and Education, explains how dyslexic children can make great progress with reading when they're given appropriate, intensive, and high quality intervention early. The following is an excerpt from her original post, which can be found here.
---
There are lots of good interventions that can be very effective in improving reading decoding. Remember that early intervention is critical, so if you suspect your child may have real reading problems, it's best to consult an expert without delay.
Multi-sensory instruction and teaching techniques that recruit a child's sense of touch, as well as their eyes and ears, is one of the most effective methods for teaching letter-sound pairings to children with weak phonemic awareness or paired associate memory. Similarly, kids with weak orthographic memory may respond better to multi-sensory methods, like tracing sight words on a textured surface, rather than simply drilling with flashcards. Multi-sensory teaching allows students to absorb information through different channels and can be extremely effective. For very intensive multi-sensory instruction, look for specialists or centers that teach using Orton-Gillingham or Linda Mood-Bell's curricula. 
For teachers and parents, one of our favorite interventions for students who struggle with weak paired associate memories (i.e. difficulty connecting the phonics patterns to their sounds) is Secret Stories by Katie Garner.  It pairs pictures of letters and letter combinations with stories that explain "why" the letters make the sounds they do. Our favorite is the explanation of the au/aw sound (They have crushes on each other, so whenever they're together, they say, "Awww!"). This clever technique helps kids understand the "logic" behind letter sounds, instead of simply having to memorize information. Context, especially when it's fun and already familiar, really help kids with poor paired associate memory learn quickly.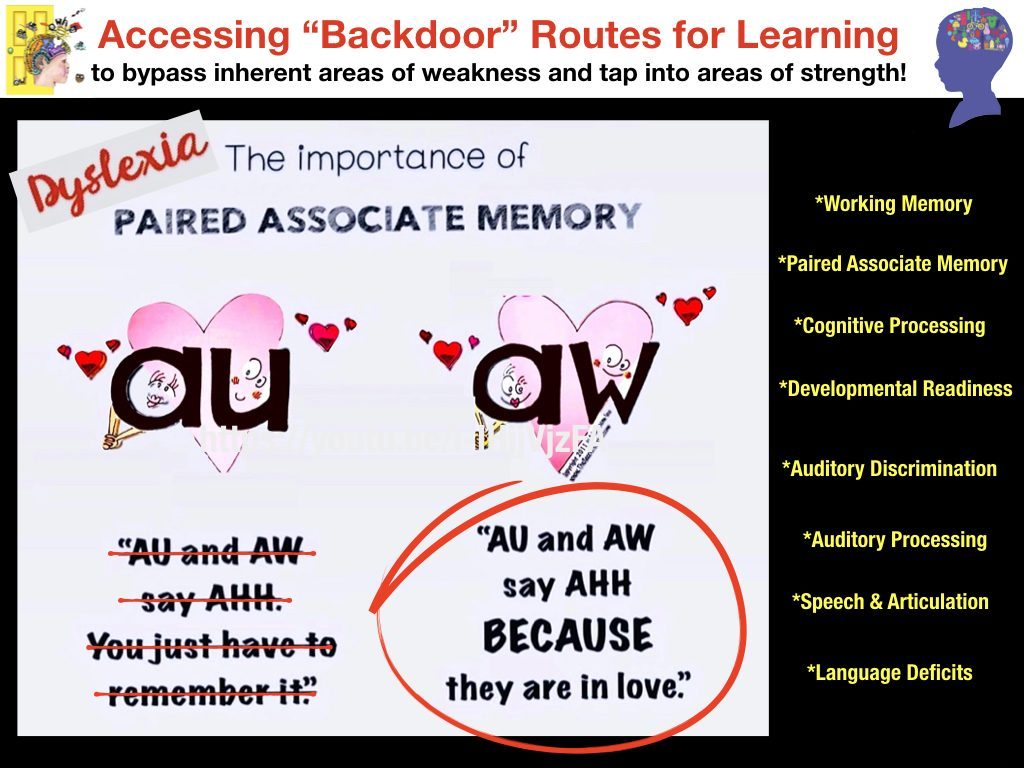 Many children with decoding difficulties, regardless of the cause, can comprehend more sophisticated material than they are able to read independently. It is important to give these students access to reading material that is at their intellectual level. Reading aloud while the child follows along is one way to do this. It also provides the added benefit of repeated exposures to words paired with correct pronunciation. Over time, this will help strengthen their weak paired associate or orthographic memories and improve their skills. For busy parents or kids who want a bit more independence, audiobooks are fantastic for kids to practice this on their own, as long as they can follow along with the text as they are listening.
Finally, practice, practice, practice! Accurate, fluent reading is the result of hundreds of hours spent with written words, so as to become automatic with letter patterns. We encourage lots of practice reading at home, but with a few cautionary notes. First, be aware that continued drilling without results can be very frustrating for your child, and may even be futile if the method he's using isn't one that's best for his kind of mind. If he's reading as often as his classmates, but falling further and further behind, ask his teacher or a reading specialist what other techniques he should try. Secondly, remember that reading, particularly for younger kids, should be a fun! Try to strike a balance: kids should not forgo reading because it's hard, but reading shouldn't feel like a grueling obligation either.


---
I had the pleasure of being interviewed by Elisheva Schwartz on the Dyslexia Quest Podcast (links to broadcasts, below). I first became aware of this popular podcast on Dyslexia after listening to an interview with Harvard-trained neuroscientist and researcher, Dr. Mary-Helen Immordino-Yang, whose research on learning and the brain is incorporated into the Secret Stories "backdoor" approach to accelerate phonics for reading and writing.
In the two-part podcast interview with Elisheva shared below, we discuss learning issues that are associated with dyslexia, and why the Secret Stories® are often referred to as "Phonics for Dyslexics".  To play, click the arrow under each of the descriptions, and for additional podcasts on the topic, visit www.elishevaschwartz.com. You can also access Secret Stories® free video library by subscribing on YouTube.
---
The Dyslexic Brain: A Backdoor Approach to Phonics for Reading – Pt. 1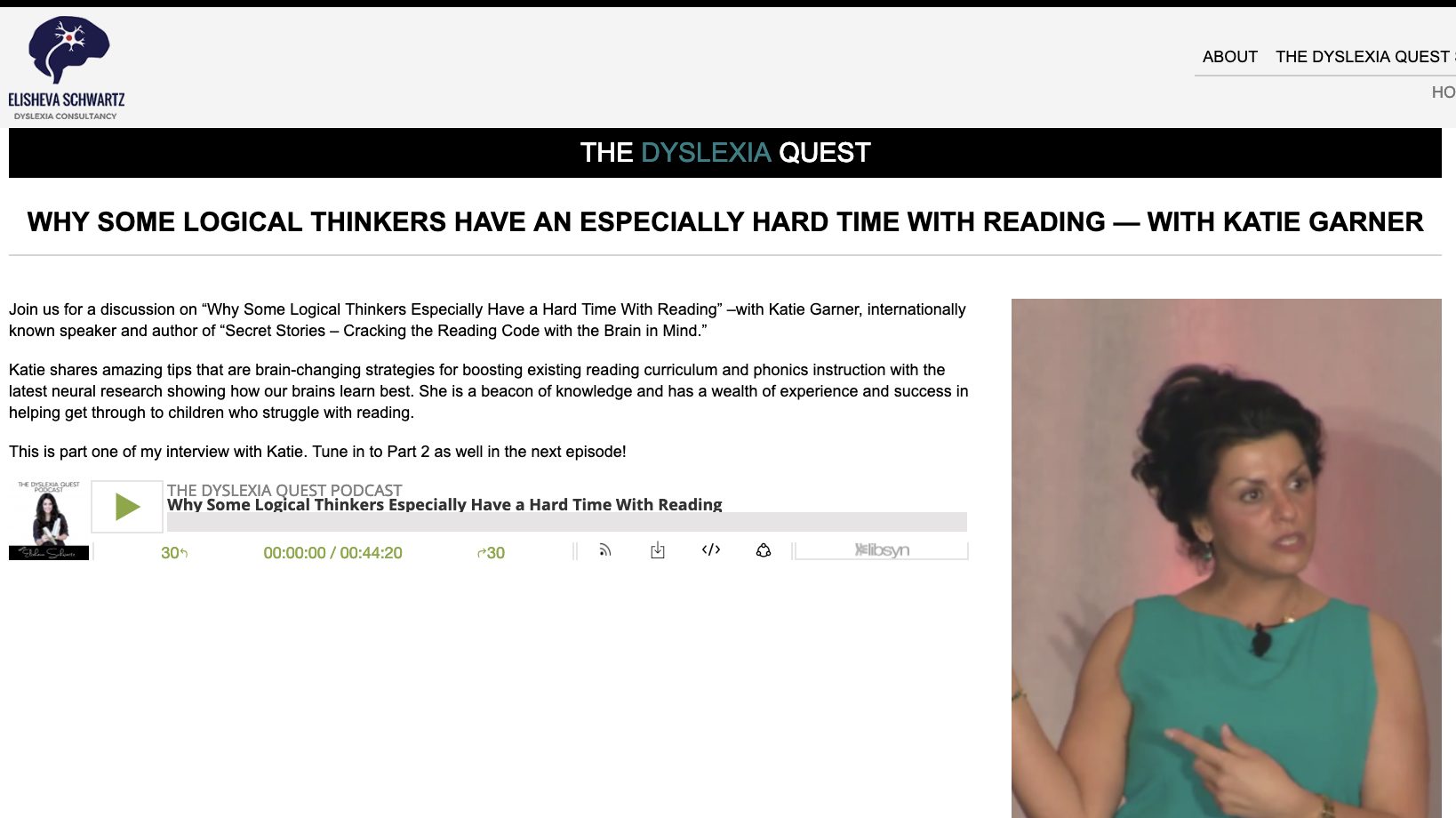 CLICK THE ARROW (ON LEFT) TO PLAY PT. 1
---
The Dyslexic Brain: A Backdoor Approach to Phonics for Reading – Pt. 2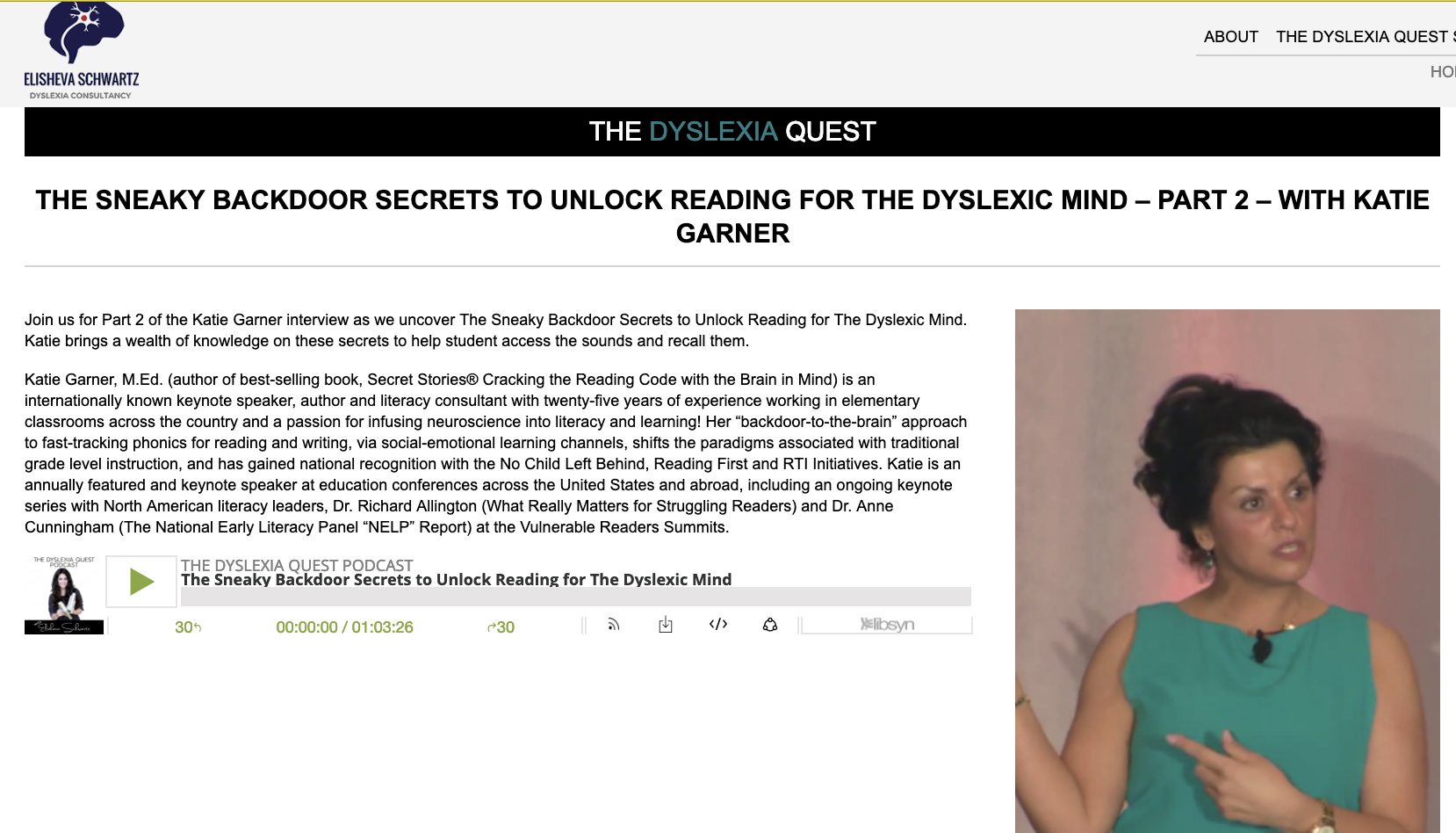 CLICK THE ARROW (ON LEFT) TO PLAY PT. 2
---
Finally, I wanted to share this review that I stumbled upon online. I am always so grateful when parents take the time to reach out and share their child's struggles and successes, and while this one wasn't sent to me directly, it was filled with some good information and helpful insight that I thought I would share.
How I Helped My Dyslexic Child Learn to Read
This book changed our life. I've taught my dyslexic daughter to read using the Secret Stories®.
After trying the regular phonics "programs," Secret Stories was recommended by our homeschool support group. With the Secrets, we didn't have to give up learning phonetically, despite my daughter having auditory processing problems.
We sat down with a print out copy of the first McGuffey Reader, and when we came to a Secret Story (i.e. letters not making the sound that they should) we looked it up its "secret" the book. The pictures that went with each Secret made them so easy for her to remember, not just the phonics pattern, but the sound/sounds. The Secrets helped her brain easily retain the phonics patterns and sounds that before she could never get, no matter what we tried or how many times we practiced them.
I've also begun using Secret Stories with my severely language-compromised son, and he giggles as we "make" the Secrets he knows out of his Theraputty (another great product) and make the words come alive! I've also used the Secret Stories in a fun way at our homeschool group—I made little capes with the Superhero Vowels® sewn onto the back to wear when the vowels "say their names!"
Seeing my daughter now want to read and write ALL the time is such a blessing, as it's been a long road to get here! If she hadn't learned the Secrets, I don't think we would have ever made it to where we are now.
I wish every school would use Secret Stories along with their reading curriculum, as it's so easy, and it covers all of the learning bases: kinesthetic, visual, auditory, and even emotion. It can help everyone, but especially those who don't learn the "normal" way.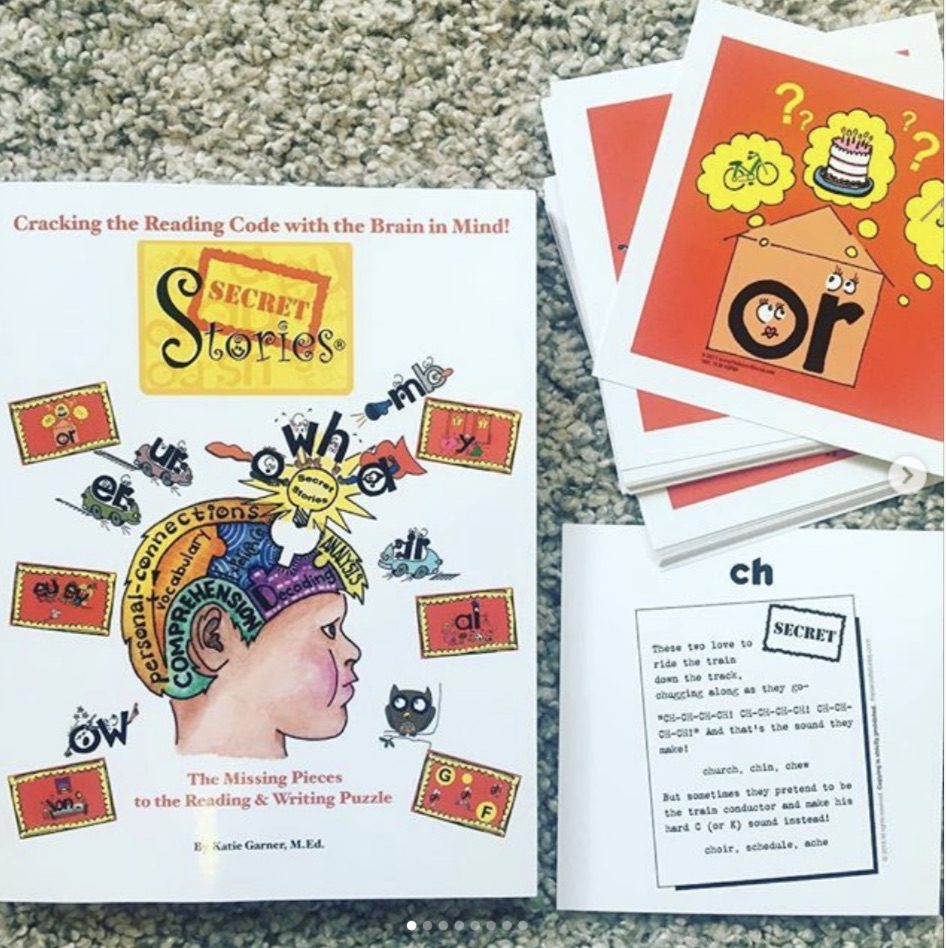 ---
Learn more about how Secret Stories® can help struggling readers access critical phonics skills for reading and writing.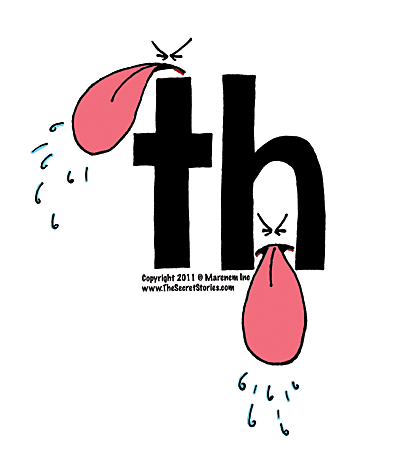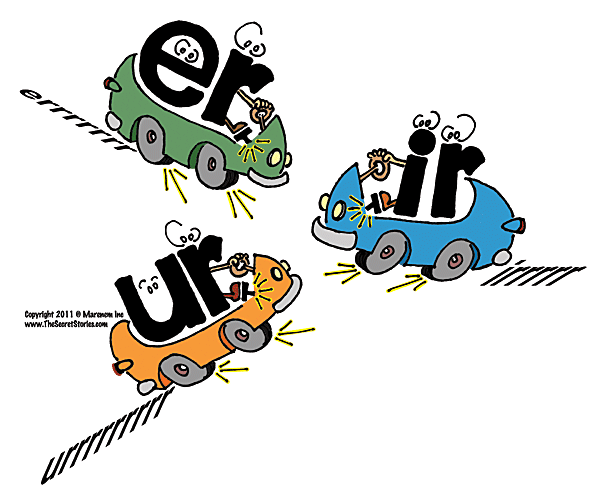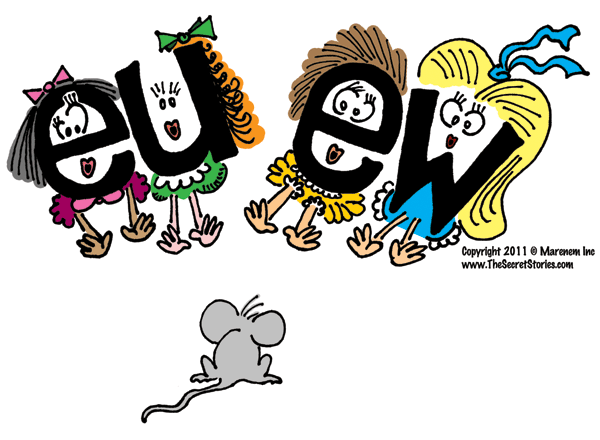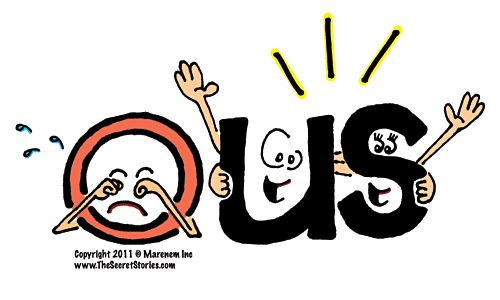 Learn the "secret" phonics stories that go with the pictures here!
…..and never miss a Secret (or a Secret-freebie surprise!) by subscribing to the Secret email blast here!
---
https://www.thesecretstories.com/wp-content/uploads/2020/02/dyslexia-phonics-au-aw-paired-associate-memory-2.jpeg
768
1024
Katie Garner
https://www.thesecretstories.com/wp-content/uploads/2018/07/Secret-Stories-Phonics-Method-Logo-1-copy.png
Katie Garner
2019-03-20 22:17:20
2020-03-03 14:25:14
Tricking the Dyslexic Brain Into Reading: A Backdoor Approach to Phonics